Hello, everyone! Once again, there was some great cakes that were created this weekend that I would love to talk about! I hope you enjoy them!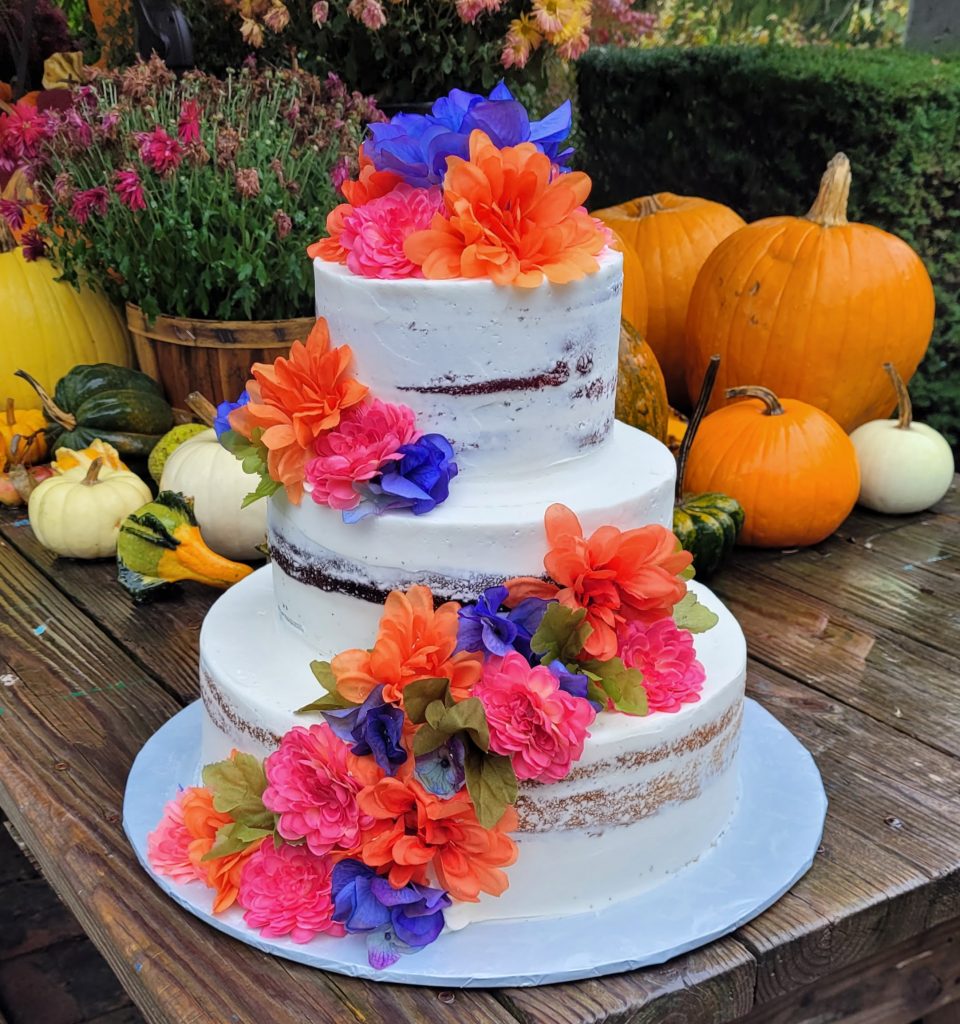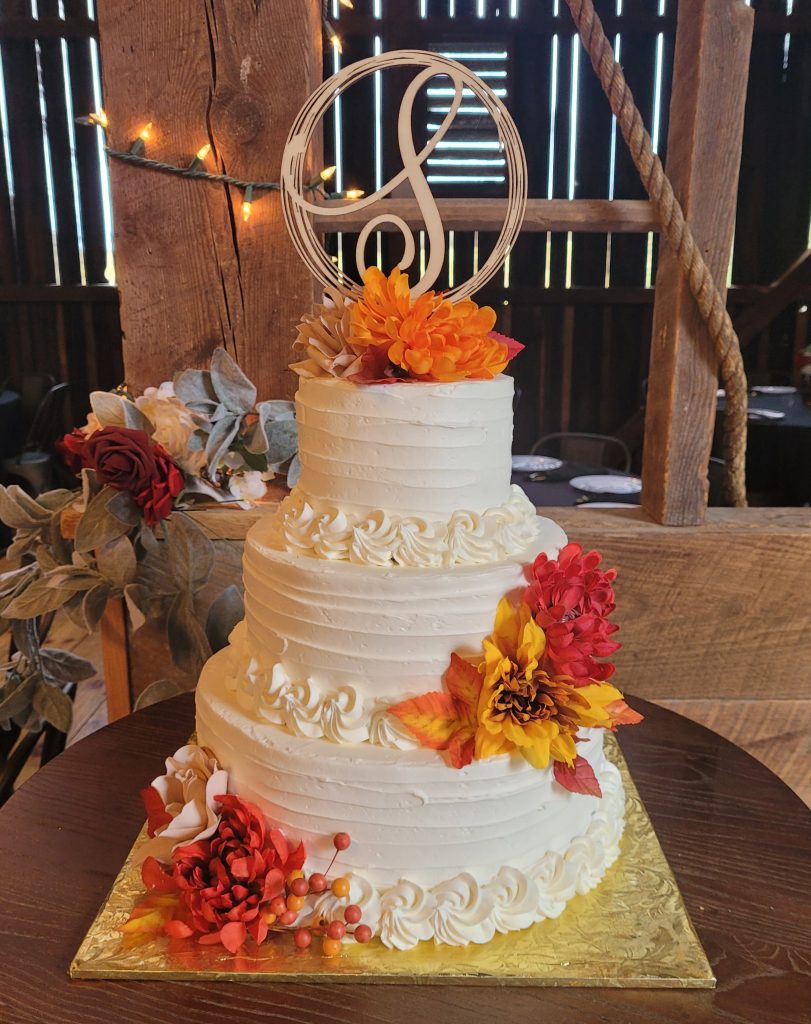 Now, most of the cakes this weekend were Halloween, but I want to make sure we mention the other ones first! And don't worry, there will more focuses next week, and I am hoping that we will start on some of the Christmas themes soon! The music is already playing here. Anyways, there was two beautiful wedding cakes that were done this weekend. Both featured some colorful flowers. The first was a naked cake with many bright flowers, and the other showed off an autumn look. I don't know which one I like better, I think they are both great! I hope you had wonderful celebrations!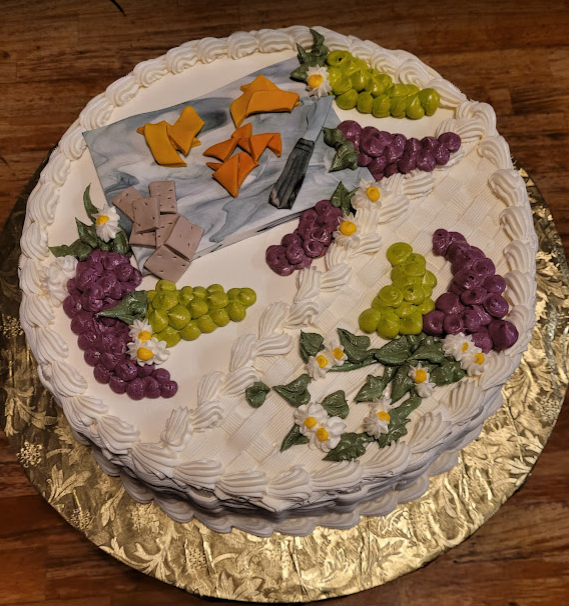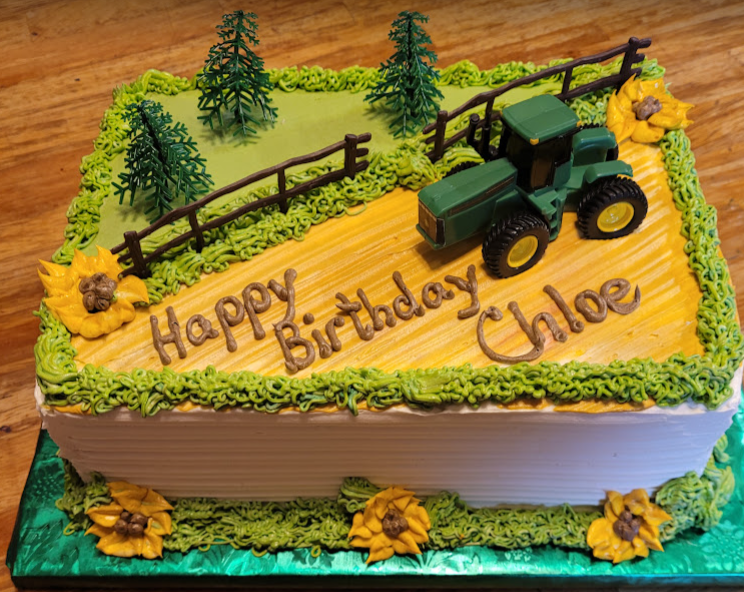 There was also two different occasion cakes that I particularly liked. One of which was this tractor cake. I thought this one was simplistic, and I loved the icing flower accents on the edges. Another cake was one of a cheese plate [as I am told it is called]. I just thought the details on this cake were so intricate, and it looked old-fashioned. I hope you both had wonderful celebrations as well!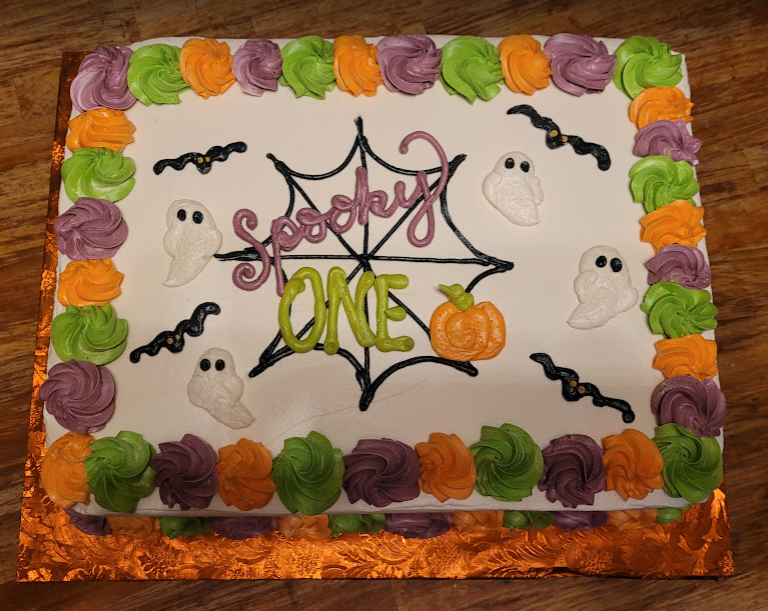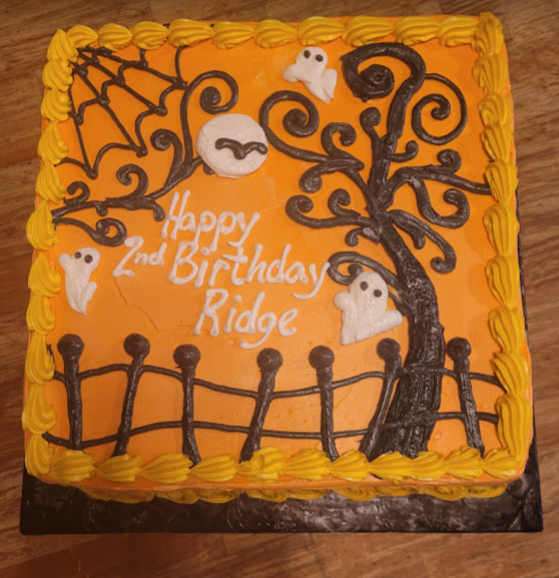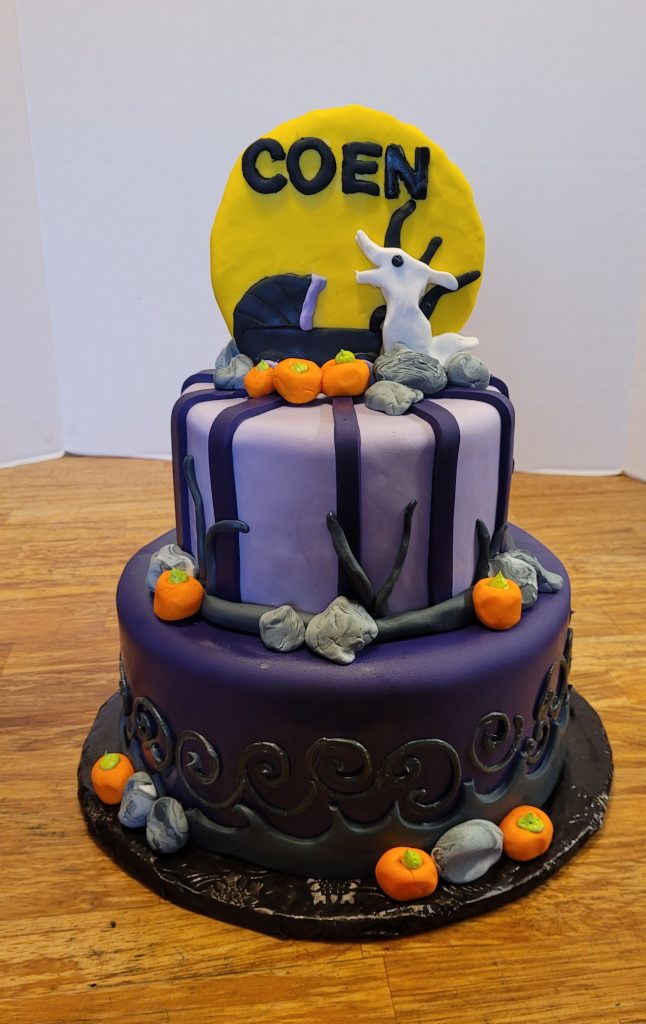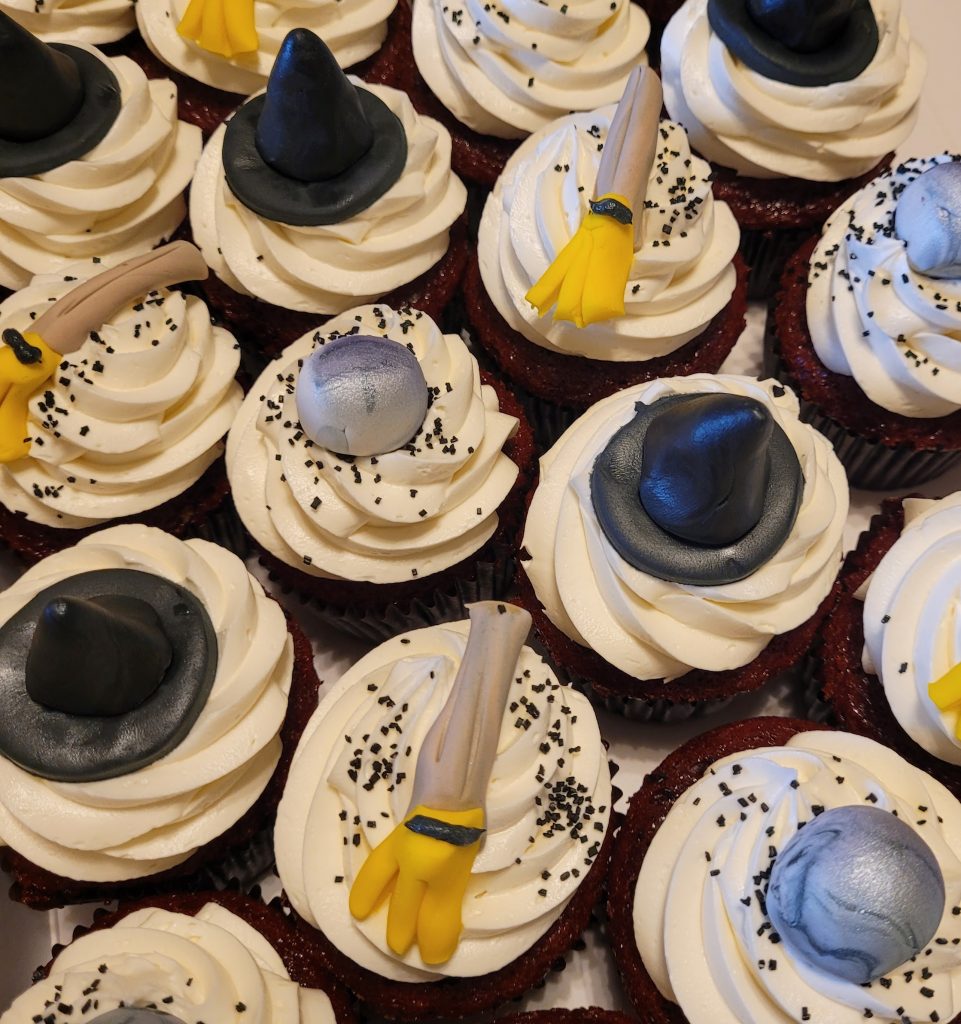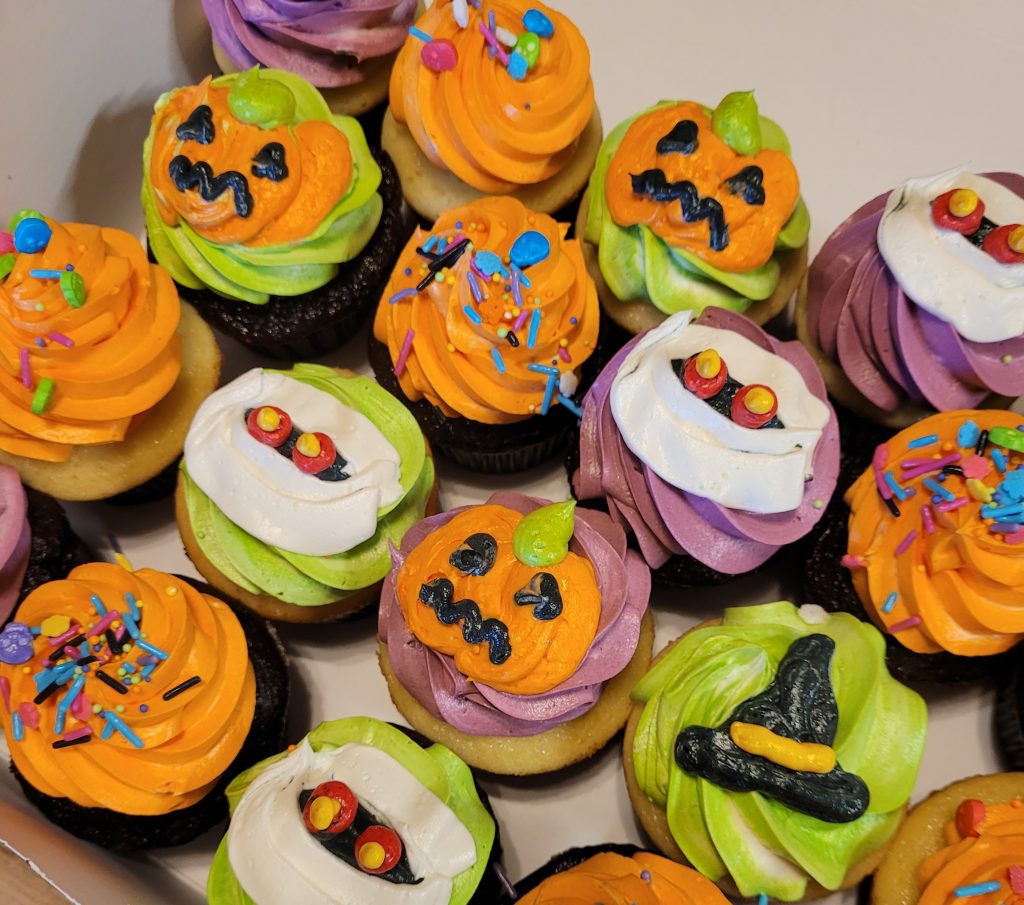 And now we have reached the amazing Halloween cakes. This theme, along with autumn ones as well, have been going out all month, and these were some great ones to sum this season up. The autumn ones may stick around for a bit longer, though! To start, there were some awesome cupcakes. The first was very festive, featuring bright colors of green and purple, mummies, and some jack-o'-lanterns. The other ones, though, were very witchy, with items such as broomsticks and witch's hats. There was also this baby shower cake that was very spooky. This one featured a wolf howling, and a creepy design that resembled the old fence gates. And to sum it up, there was some birthday cakes that were adorable as well. The one was, well, a 1st birthday cake, saying "Spooky One". I loved the color scheme of this one, and the little bats & ghosts! Speaking of these ghosts, I loved the little arms they had, looking as if they were 'haunting', and this was on the 2nd birthday cake as well! I loved the fence and tree on this orange-themed cake on top of the cute ghosts. So, other than that, those were the wonderful cakes we had on this Halloween weekend. I hope you enjoyed these adventures in cakeland!