Hello, everyone! This week, many different cakes were shown. Particularly, though, there were many birthday cakes. For this week's selection, here are my personal top three, and, a small adventure related, in a way, to one of these amazing cakes.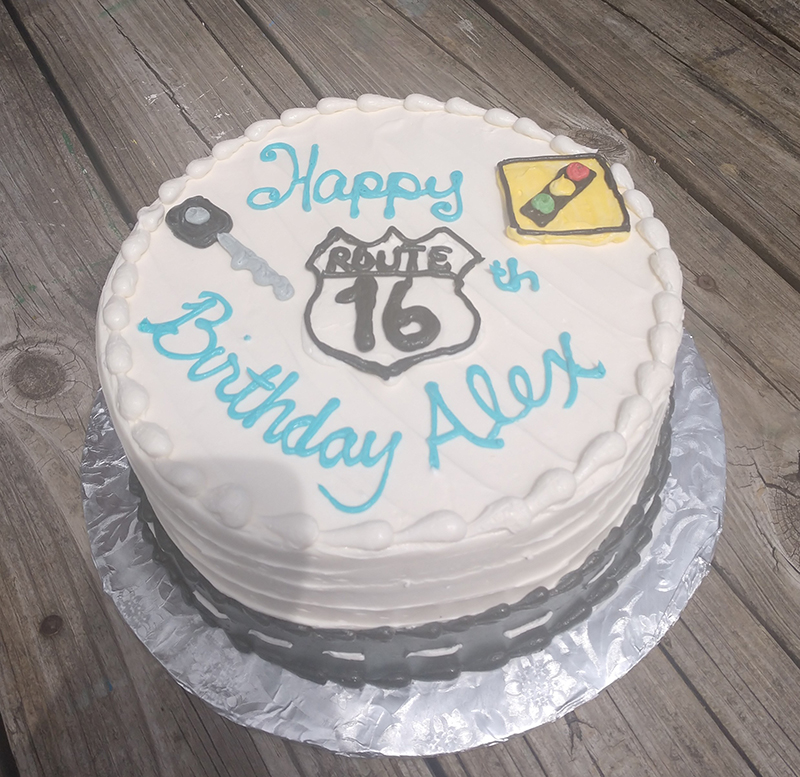 For this week, one small cake that I liked was a 16th birthday cake. Usually, a lot of the 16th birthday cakes that I see are for sweet 16s and such. But this one was a bit different. This cake was driving-themed, with a simple road sign, and a streetlight. I thought this was a pretty cool cake, and simple as well. I hope you had a good birthday!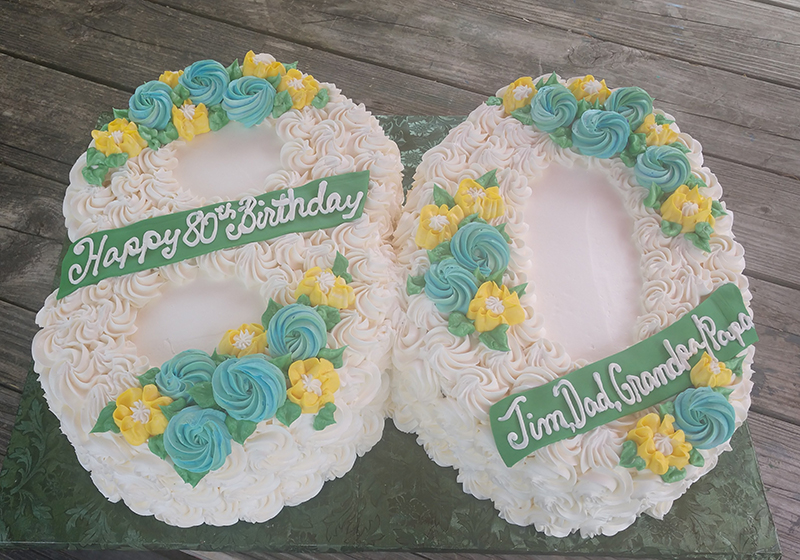 Usually once or twice a month, these large birthday cakes are done, which still amaze me everytime. This time, it was an 80th birthday cake. The best part about these cakes though, are that they are shaped like numbers. This cake was beautiful, with blue and yellow flowers, and green banners. I thought this cake was peaceful and pretty good for these different and unique cakes. Another thing that was great about this celebration, was that it was for two.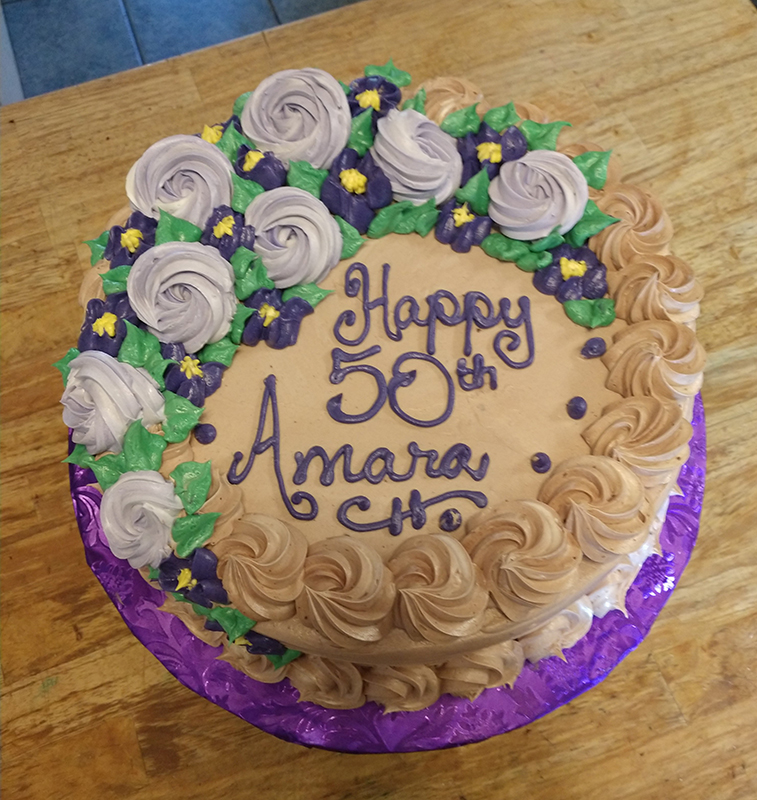 Another cake was done for the man's daughter, who was turning 50. This cake was a bit simpler, with purple and chocolate icing, but still beautiful. Well, I hope you both had an amazing birthday celebration!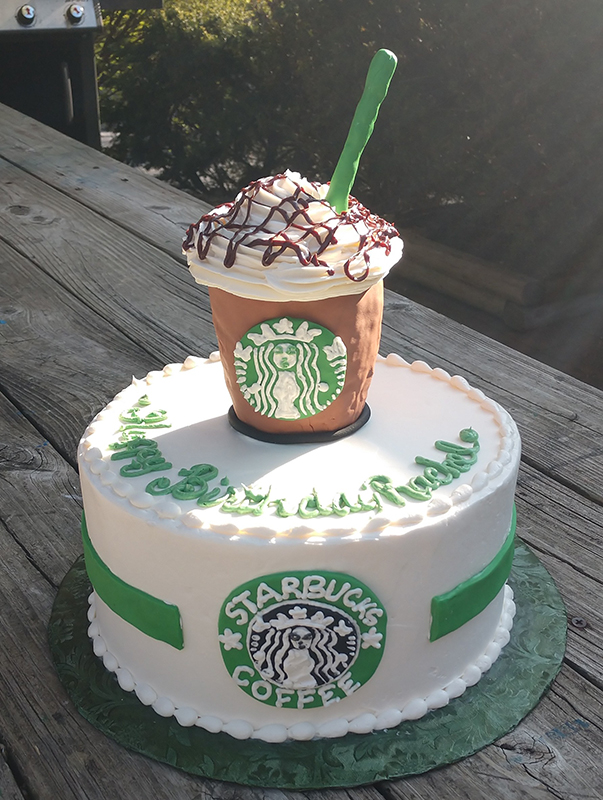 The final cake is one that I really liked [and my mom pointed out to me several times due to this] was a Starbucks cake. Usually, on the occasions that I go on deliveries with my mom, we usually end up going to Starbucks, which I love. I usually just get a Chocolate Chip Frappuccino, and this cake was pretty neat for me. It had the Starbucks color scheme, and then a Starbucks drink on the top, 3D. Overall, I thought it was pretty cool, and it was a birthday cake as well, so, I hope you had an amazing birthday!
Well, I hope you enjoyed this little insight from this week, of our small adventures in cakeland.