Hello, everyone! I am sorry that I have not written anything in these past weeks. I had been doing other things with my family, and sometimes the blog had slipped out of my mind. But, new year. We are putting the mess we call 2020 behind in hopes of a better year.
As for cakes, I would like to highlight one adorable one my mom had done this past weekend. If you have been reading this for a while, you probably know about these Winnie the Pooh cakes, and this weekend, another was done that I love.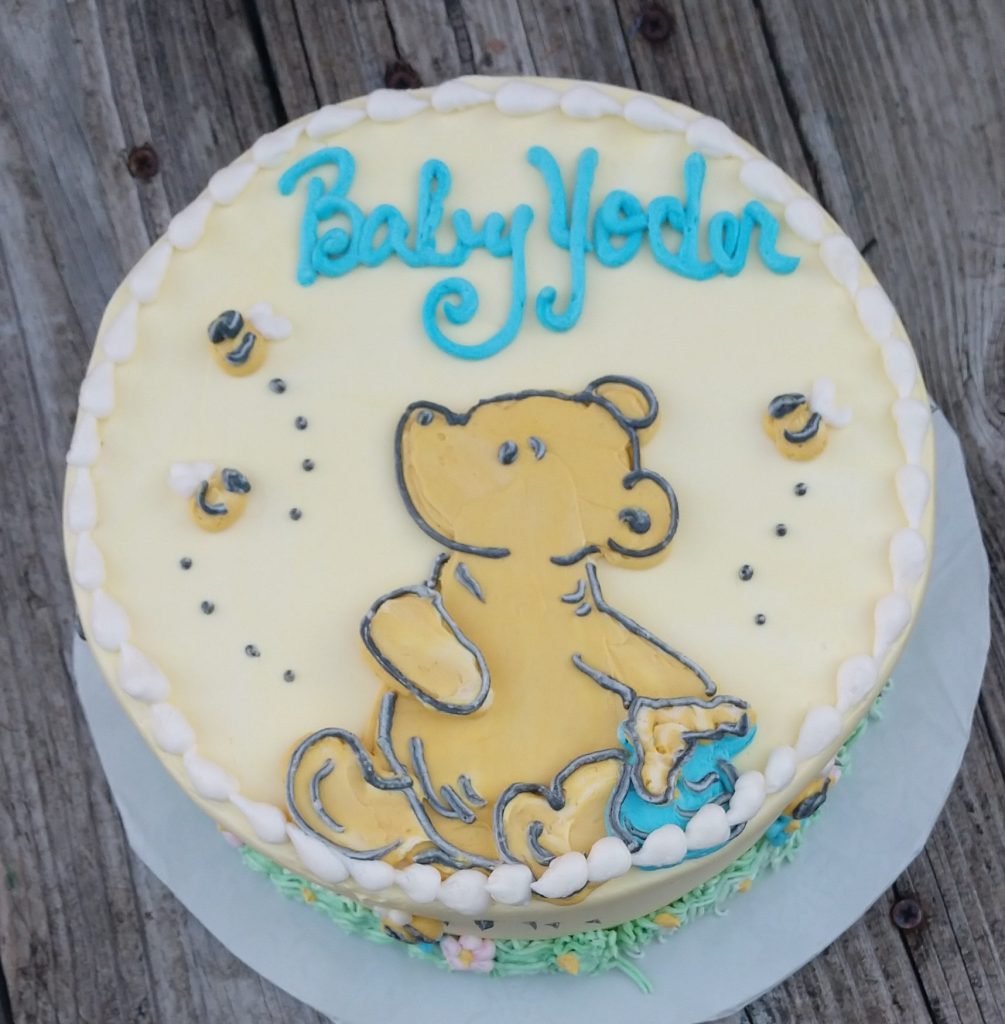 This little cake and cupcakes done for a baby shower were just the cutest. The cake had a tiny little pooh with bees circling him. There was also grass and bees on the bottom, and although I am not a fond person of bees, it was pretty cool.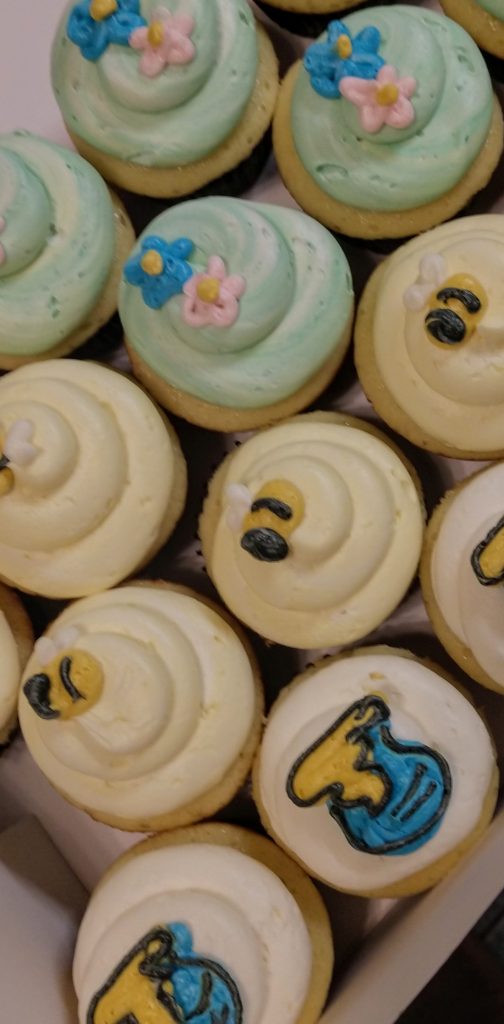 And the cupcakes were so pretty too, with bees and "hunny" pots on them! I just like these cakes a lot, and I notice them often. Well, this wasn't as long as it usually is, I hope that is okay, and you still enjoyed this small adventure that started our cakeland off in this new year of hope!