Hello, everybody! These past two weekends have been filled with wonderful cakes. These cakes were all amazing. I hope you enjoy this insight from our past two weeks!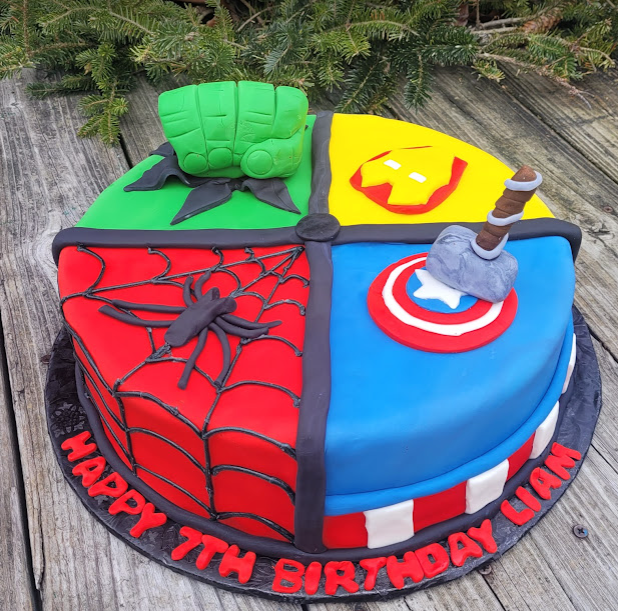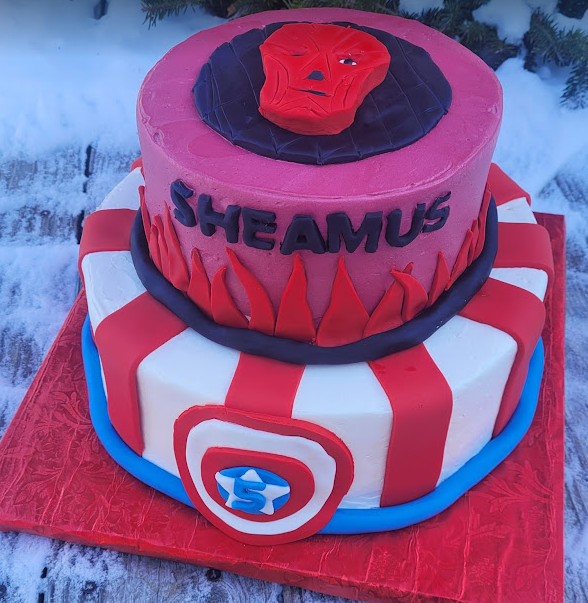 Many of these cakes were very colorful, using fondant to make some awesome creations. Two of these cakes in particular featured the Marvel superheroes. The first cake had an assortment of the different characters, split into quarters featuring overall five different superheroes: Spiderman, with his suit, Thor, with his hammer, Captain America, with his shield, Iron Man, with his mask, and, finally, the Incredible Hulk, with his fist. Another Marvel-themed cake was specifically to one of these characters: Captain America. It was a two-tier, with the first tier showing the colors of Captain America, and the second showing the Red Skull, his enemy. I hope you both had great celebrations!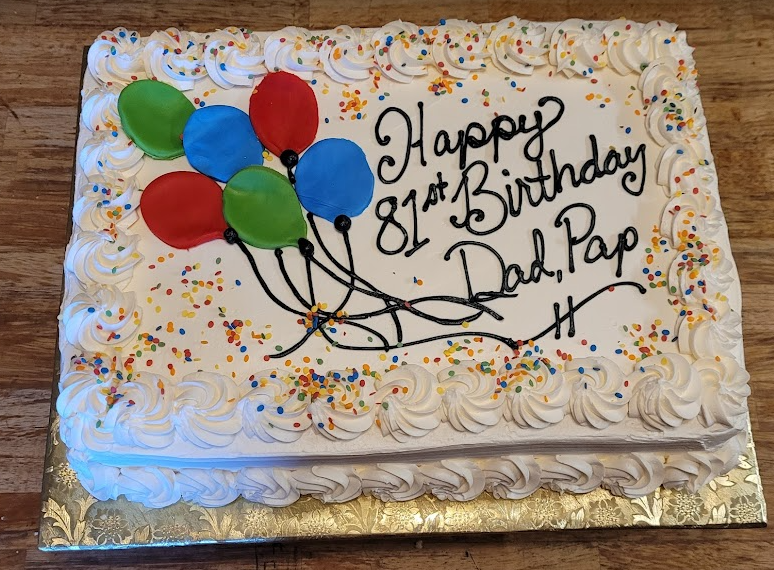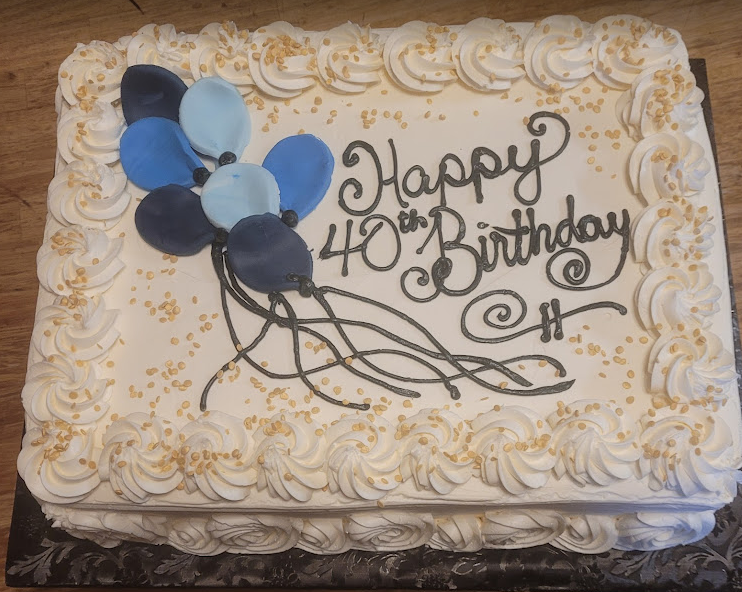 Two cakes from these past two weeks were very simplistic, which I personally like. These two cakes showed off some colorful balloons, with colorful sprinkles around the edge. One of the cakes had red, green, and blue balloons, while the other stayed within one color theme, with the blues/indigos. These were both birthdays, so I hope you both had wonderful celebrations as well!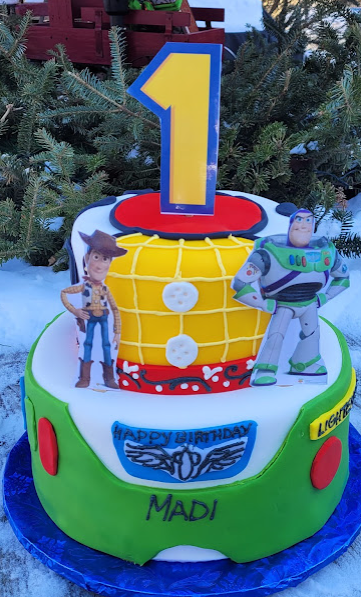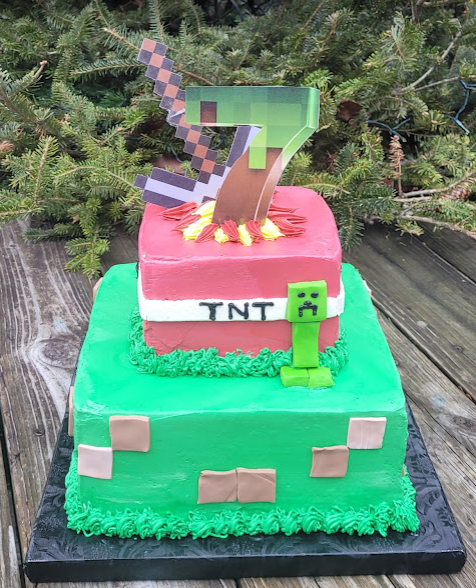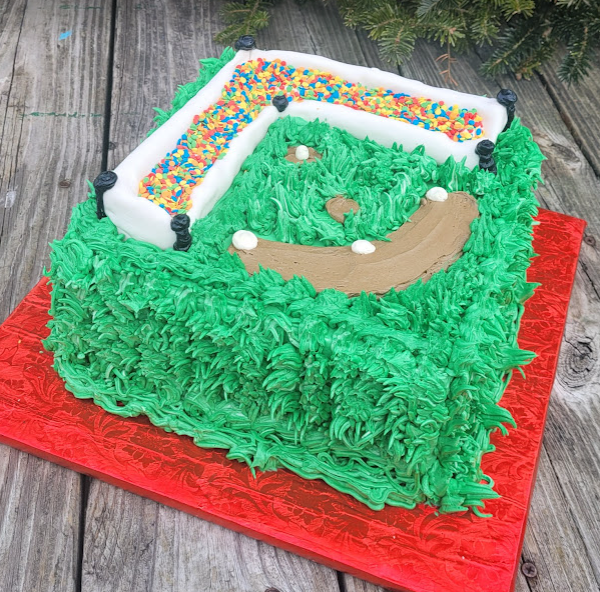 There were also some odd ends, as I like to call it at least, birthday cakes from these past two weekends as well. One cake was very innovative, at least in my sense. It was of a baseball field, and the viewers in the ballpark were made up of sprinkles in the bleachers! Another cake was a two-tier, featuring a Minecraft theme. The second was a TNT box on the top, with a number 7 for the birthday, and a pickaxe on top on the cake. And there was a creeper on the side of the cake as well! Another cake was Toy Story-themed. This was a two-tier as well. The first tier was designed to look like Buzz, and the other Woody, with them both standing off to each side. I hope you all had amazing celebrations too!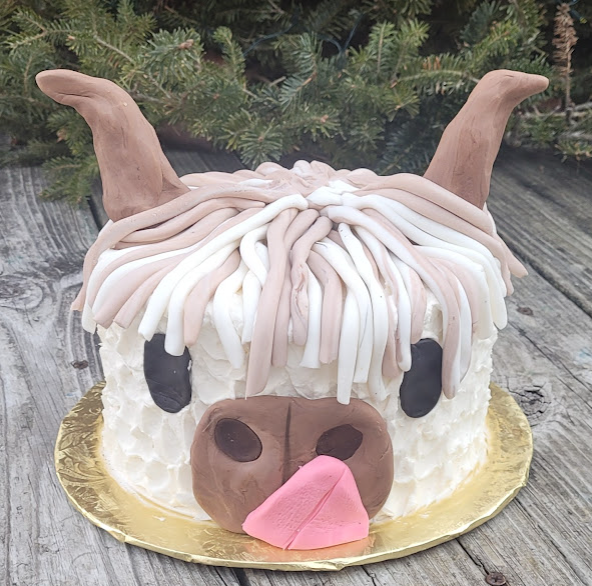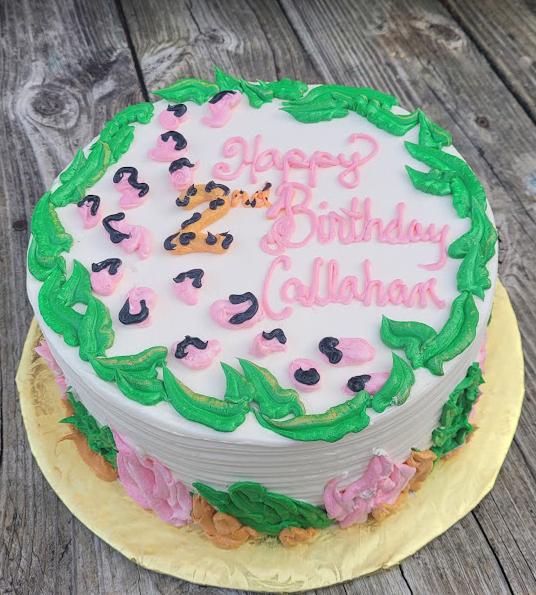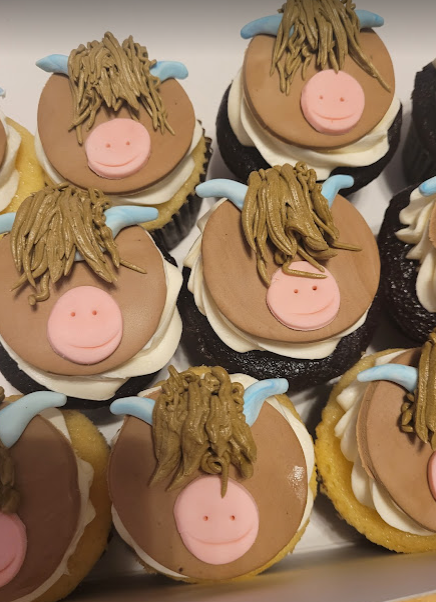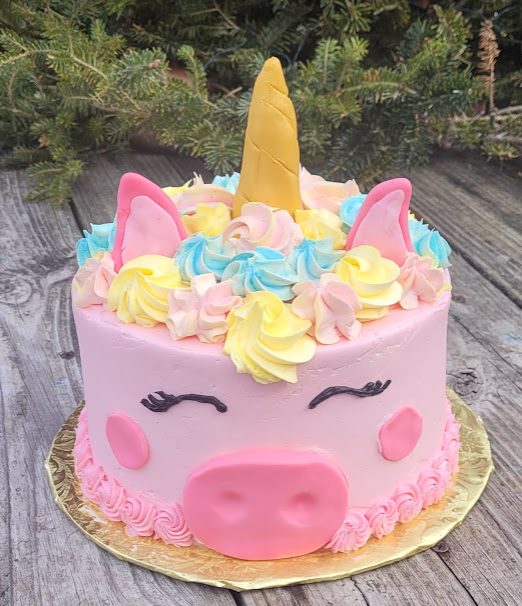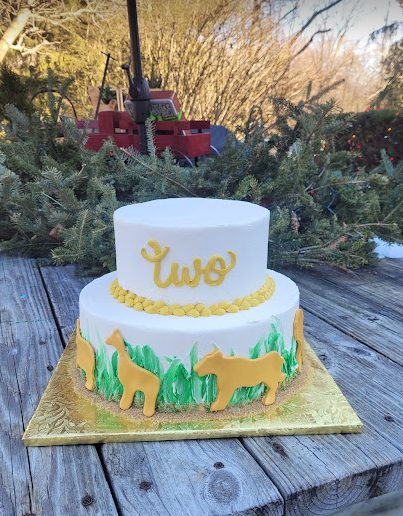 And finally, we have arrived at the namesake of this blog post. There were several awesome cakes from these past weekends that featured animals in particular. One of which, was a unicorn pig cake, with blue, pink, and yellow icing drops for the hair. Another cake actually had some cupcakes that went along with it. This was in the shape/design of the unicorn cake, but featured a highland cow, which is very adorable. I think I liked the cupcakes a bit more though, the little tufts of hair were so cute! The last two cakes were actually both 2nd birthday cakes. The first featured a leopard design, with some awesome greenery around the sides. The other was this adorable two-tier, showing off the silhouette of giraffes and other savannah animals. I hope you all had wonderful celebrations as well!
Overall, there were some great cakes that popped up during the past two weeks. I hope you enjoyed them!