Hello, everyone! This weekend, we did a good number of cakes, but one type that I had noticed was one with animals. Usually, little animal-themed cakes are made each weekend, but I personally liked these three that were done this weekend.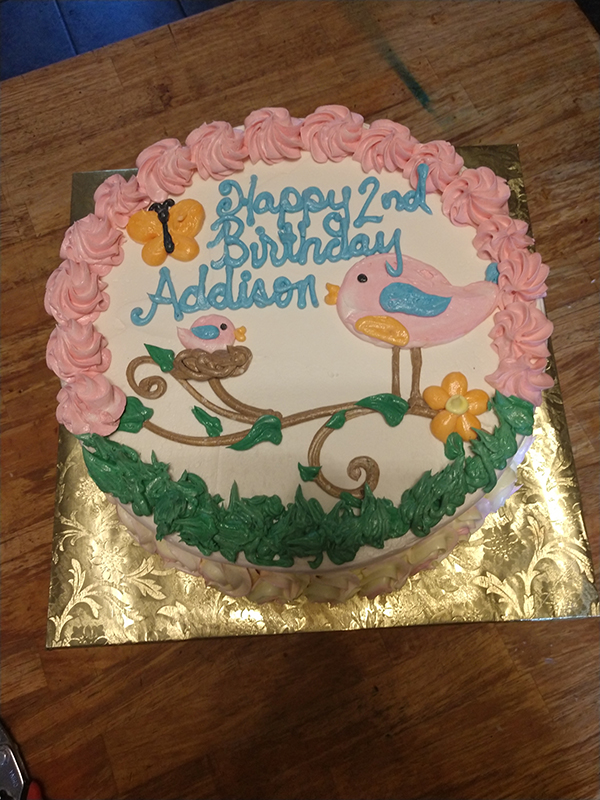 The first animal-themed cake done this weekend was a birthday cake. This was for a little 2-year-old, and I thought this cake was adorable. It had a cartoon-like bird on one side, a little baby bird with the same color in a nest. I just thought this cake was pretty cool, since I enjoy birds (and taking pictures of them). I hope you had a great birthday celebration!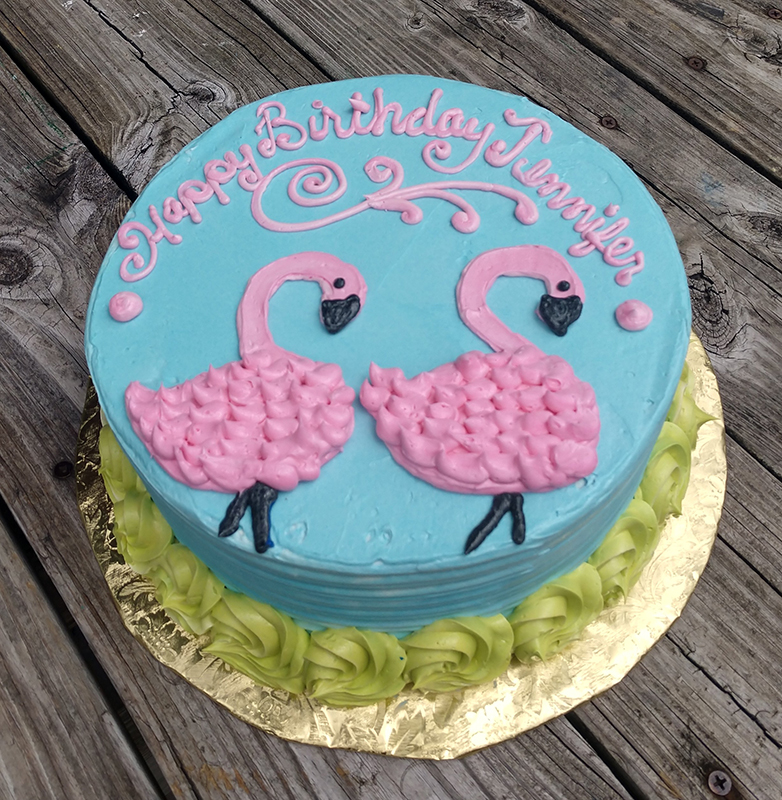 The second animal-themed cake is now featured as a flamingo cake. This cake was fairly simple, but it fit greatly with the small theme for this weekend. I personally liked how the feathers were done for the flamingos. This cake was also a birthday cake, so I hope you also had an amazing birthday!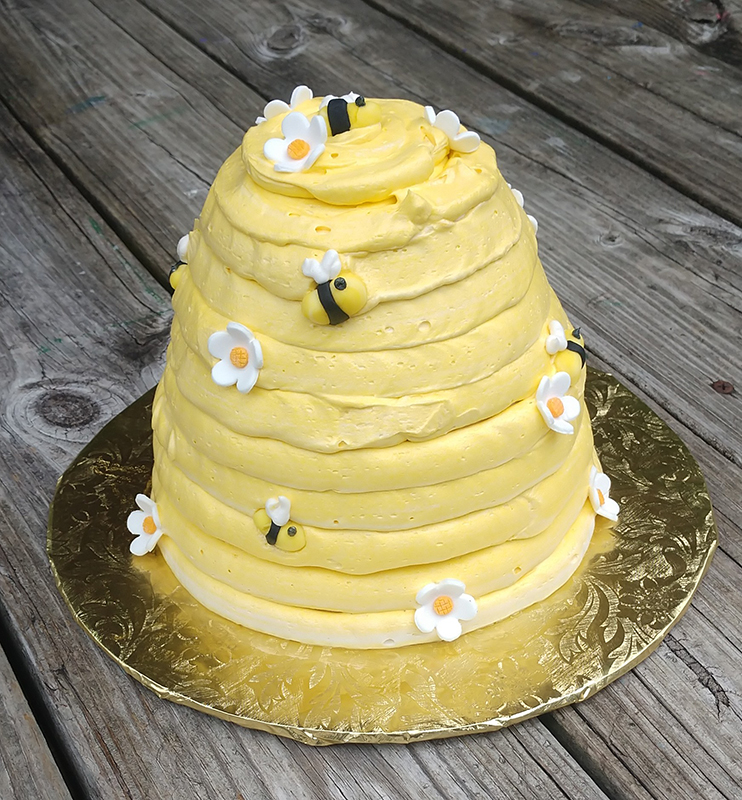 Lastly, my favorite cake (not being mean or anything, this was the one that caught my eye for this week's blog) was this hive-shaped bee cake. I thought this one was pretty cool, as it was actually shaped to be a bee hive. This cake, a smasher for a 1st birthday, also included some pretty neat cupcakes with it as well. Although I personally am not a huge fan of bees (they are good for the environment though!)I think cake bees are great. I hope you had a great birthday celebration as well!
I know this blog was a bit smaller this week, but don't fret, next week, we have a birthday coming up, so expect a bit of a longer entry! I hope you enjoyed these small adventures in cakeland!