Hello, everyone! This weekend, some great and creative cakes were made that I was so excited to talk about. I hope you enjoy this week's post!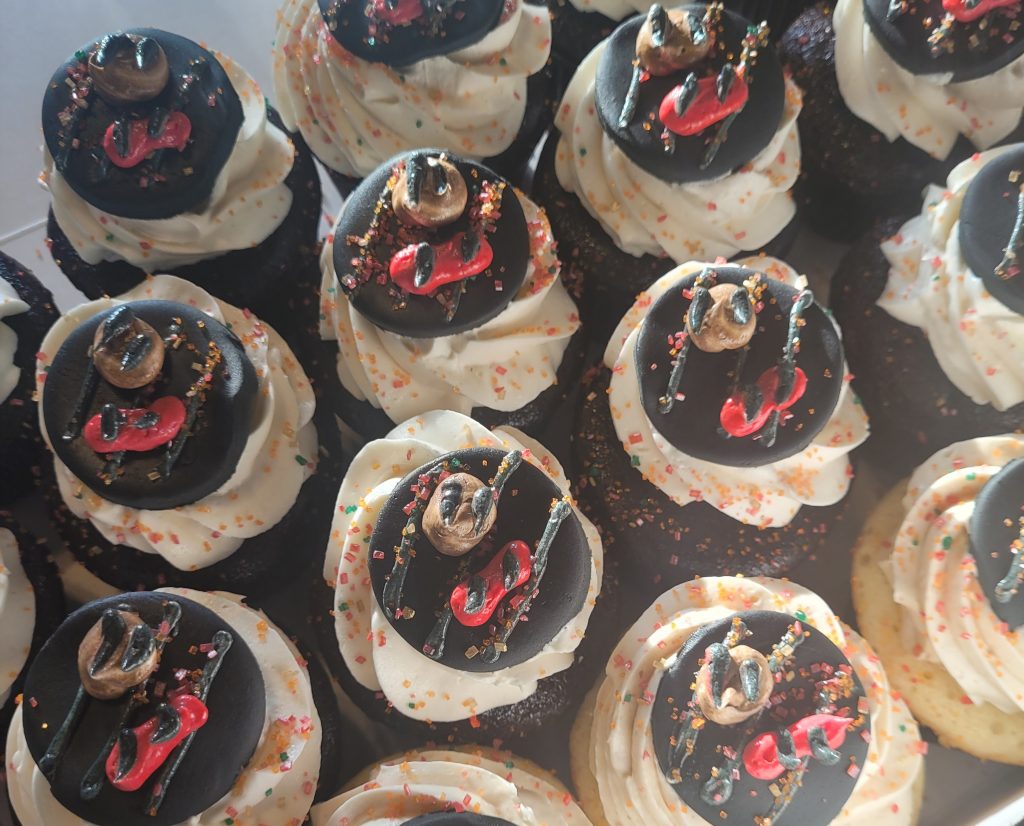 I think one of the cutest things that was done this weekend were these little grill cupcakes. These cupcakes were made so that each one was like a grill! There was even a hot dog and hamburger on each one, with little gold flakes to represent the flames. I don't think I've ever seen cupcakes like this before, so this was pretty neat. Speaking on cupcake notes, personally, my favorite flavor of cupcake is a vanilla cupcake with raspberry filling. This was for a 1st birthday, so I hope you had a great celebration!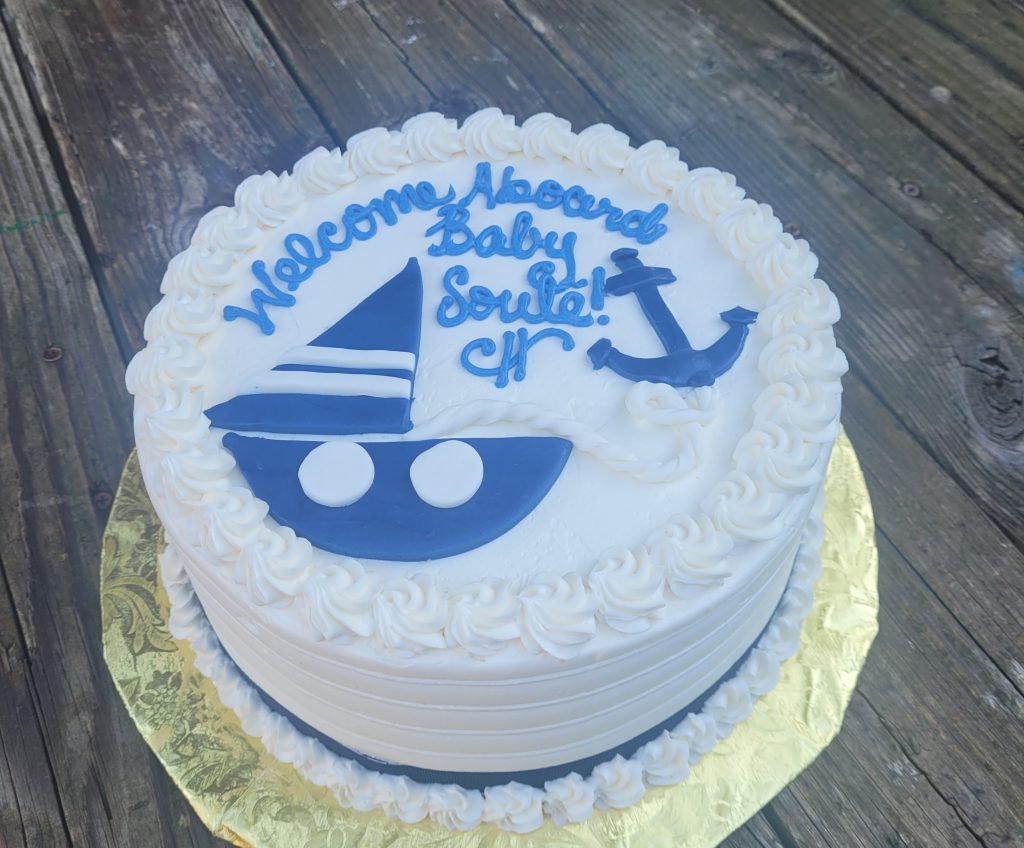 Another small cake that was done this weekend was to welcome a new baby boy. I always thought these little cakes are adorable. This one featured a small picture of a boat and anchor, which I think is such a cute theme! I hope you had a wonderful celebration!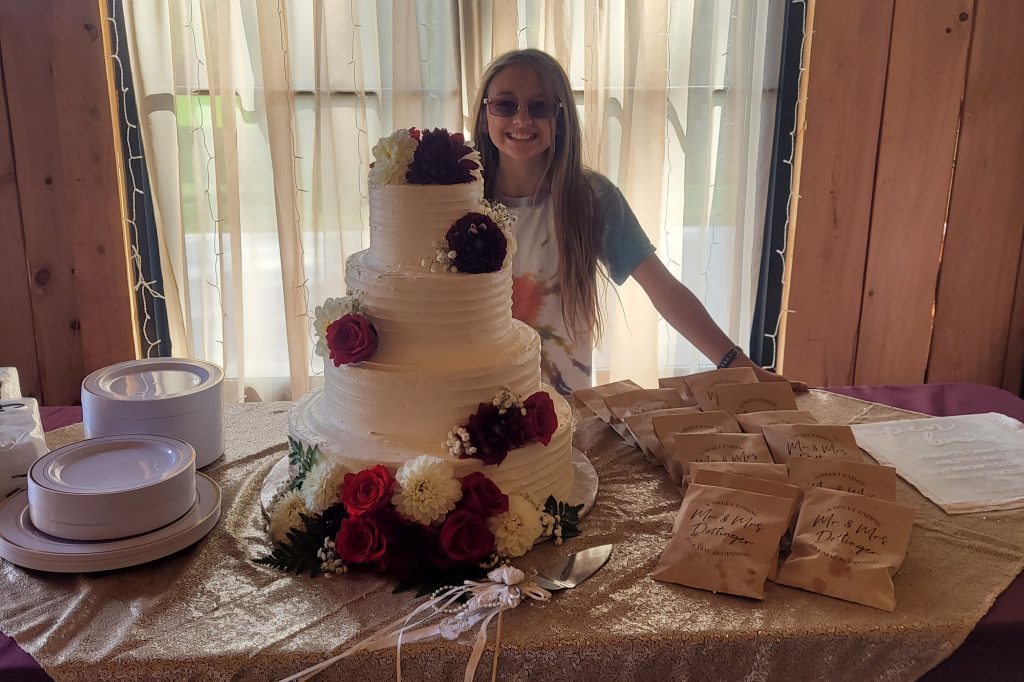 A number of wedding cakes also went out this weekend, but I think my top pick from this weekend [and just to note, all of the wedding cakes from this weekend were beautiful!] was this one cake that my sister and mom took. This cake had simple icing, but just had these amazing flowers. These were white and dark pinks & purples. As well, on the bottom tier, these flowers were centered, flowing down the side of the tier. I just thought this one was really pretty. I hope you all had some great wedding celebrations!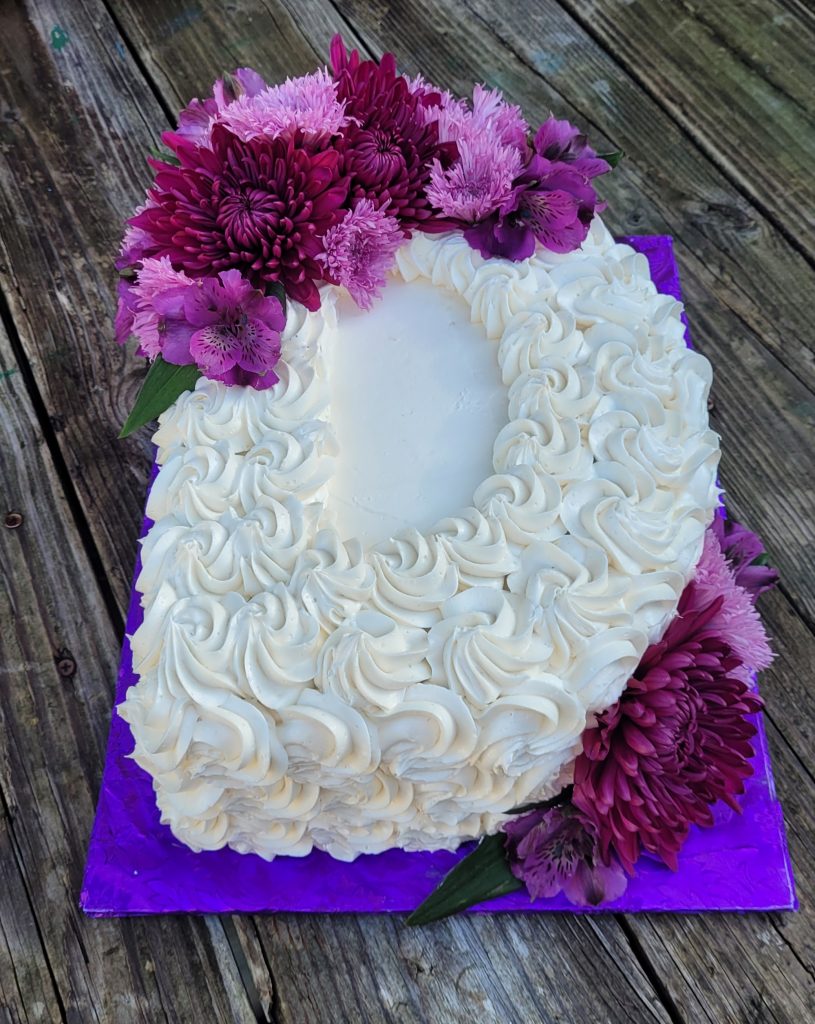 Speaking of some wonderful purple and pink flowers, there was another cake that featured some of this great color scheme! This weekend, instead of this cake being those large "number" cakes, it was a letter, D! This stood for someone's initial, for their birthday. I hope that you also had a spectacular celebration!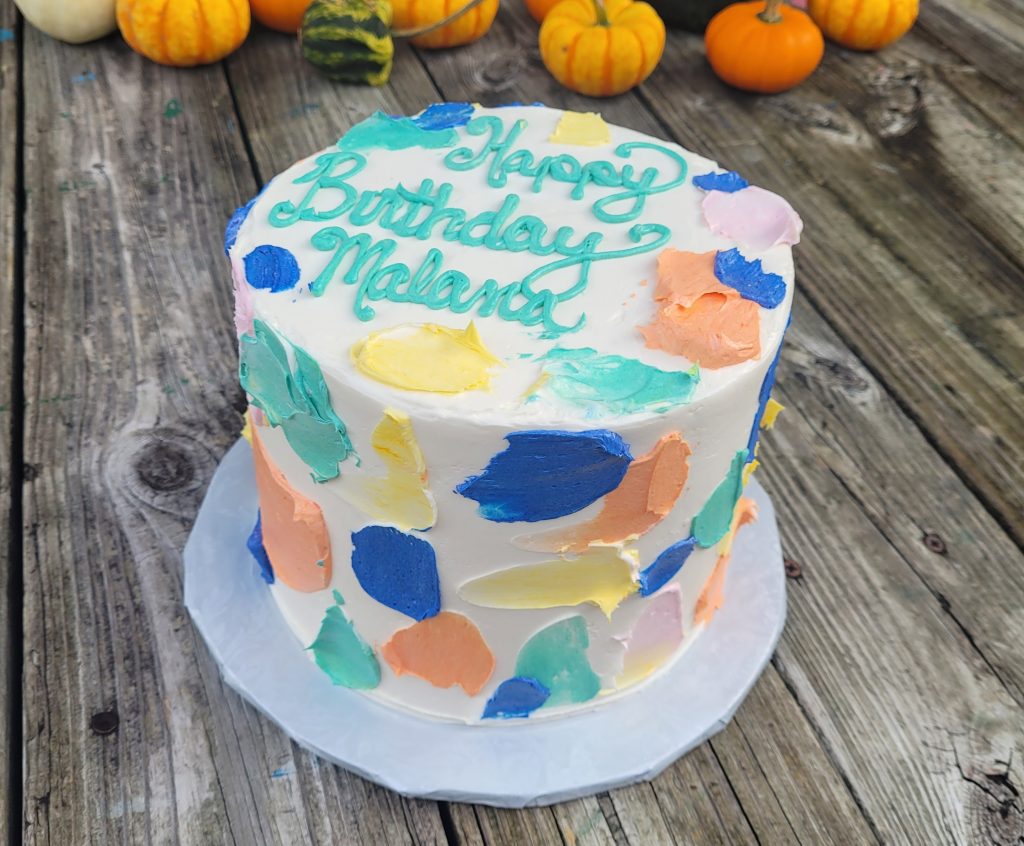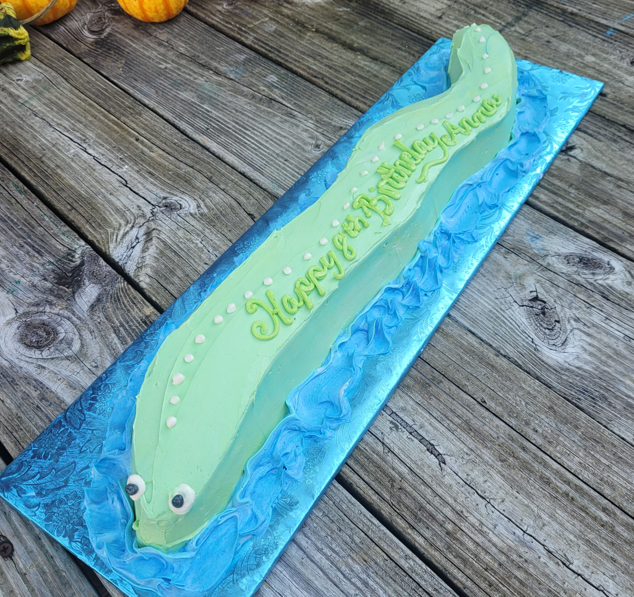 To finish off this blog post, there was also two birthday cakes that seem to stand out for me from other weekends prior. The first was this painted-like cake. This cake featured different "paint strokes" of pastel colors like blue, green, orange, & yellow, reminding me of some of the modern, more abstract art. As for the other one, this one was definitely unique: it was an eel-shaped cake! I really don't think I have ever seen an eel cake. This cake was actually larger too, making it even better. And I thought the green colors looked great, and the blue wrap on the bottom helped tie it all off! As previously mentioned, these were both birthdays, so I hope you both had some awesome birthday celebrations!
In conclusion, there was a lot of random cakes this weekend, that seem to always pop up once in a while. I hope you enjoyed this slighter shorter Adventures in Cakeland blog post!