Hello, everyone! This weekend, or at least in my view, was not as busy in comparison to the week prior. I think this was the first weekend this summer where I did not go delivering! Even though there were not as many cakes (and cupcakes), there were still some neat ones that are worth mentioning.
2 cakes this weekend, both birthdays, used a lot of fondant. Most of the time, when fondant cakes are done, they are covered with this Play-Doh like dessert, featuring bright and bold colors. And these two were no exception. The first cake was a 3-tier Mario cake, covered with Mario-themed games and ideas. The first two tiers featured cute mushrooms, plants, and Mario's face. The top tier, which was actually made of Rice-Krispie treats, featured a large mystery box with a large mushroom on top! I thought this cake was pretty adorable. As for the other fondant cake, it was cool too. This was a life-size nerf gun cake! We have done versions of real-life objects as cakes before, and I thought this one had to be mentioned. I thought this cake was pretty realistic, and the color scheme fit well with what you may see with nerf guns. I hope you both enjoyed your birthday celebrations!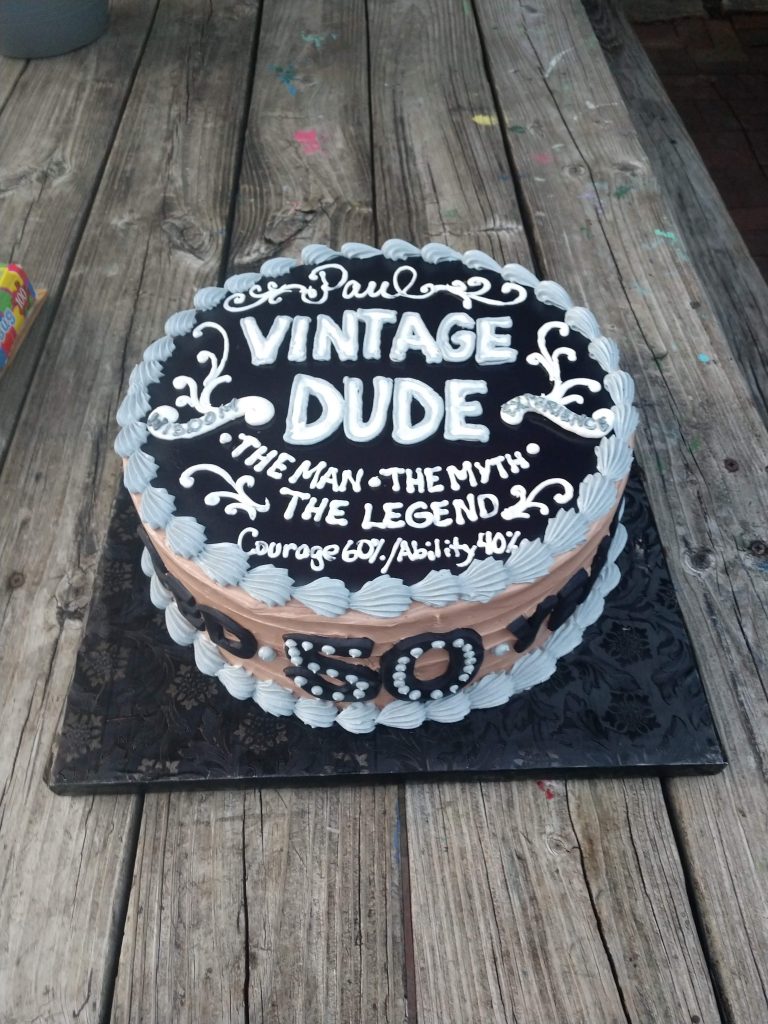 Another great cake that was done this weekend had great detail. This was a birthday cake, once again, for someone turning 50. Making fun of the Jack Daniel bottles (I believe), the cake replaced words that would otherwise signify, for example, the amount of alcohol, with "Courage 60%/Ability 40%". I thought this cake was pretty neat, and had a lot of detail put into it that was worth mentioning. I hope you had a great birthday celebration as well! 
I don't think a weekend can go by with an interesting wedding cake. This weekend, one that I liked was a flower-themed one that my mom & sister delivered. This was a two-tier that featured sunflowers! The cake itself was simple, but the large and vibrant sunflowers combined with the greens really had a pop of color. I hope you had a wonderful wedding celebration!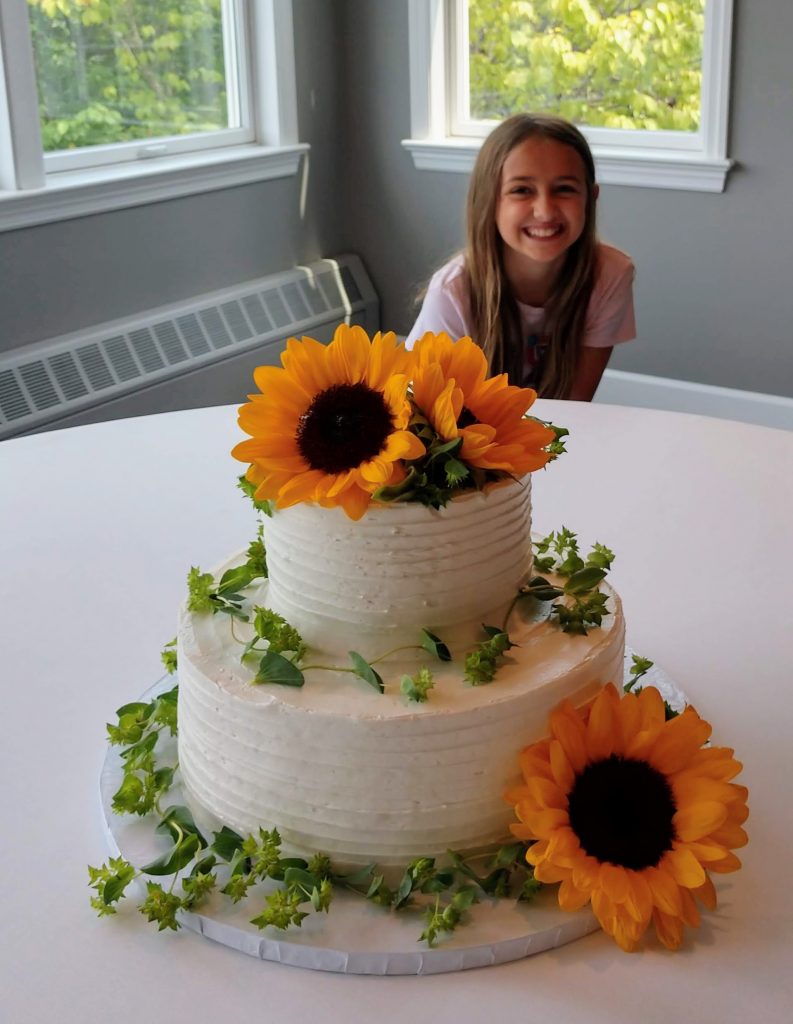 Although this entry was somewhat short, I thought there were a lot of great cakes that were done this weekend, from an American flag cake, to a 21-shaped cake with alcohol bottles as well. I hope you enjoyed these small tidbits in cakeland that form a larger adventure in the long haul.