Hello, everyone! I am sorry I am a bit behind on writing these posts, but I am going to keep up with it now! This weekend, a very unique cake went out, along with some others too.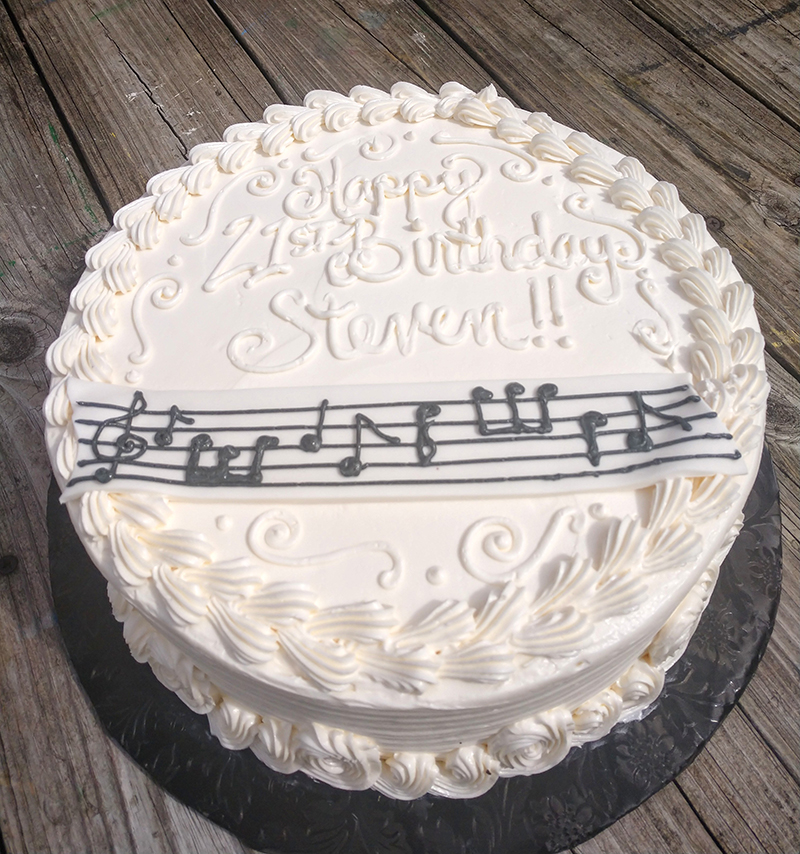 First, a few of the smaller, but beautiful, ones. One cake that I saw was very simple, literally black and white. But what I liked about this one was the wonderful little music notes that went across it. This was a very simple, but beautiful cake, and I thought this touch was pretty neat. Another cake that I saw was one that was very intricate, and detailed. I am not really a fan of skulls and such, but this cake was pretty cool. I believe it was fashioned like a Day of the Dead skeleton, with all the interesting details swirls. Overall, this was a pretty neat cake. I hope you both had great birthdays!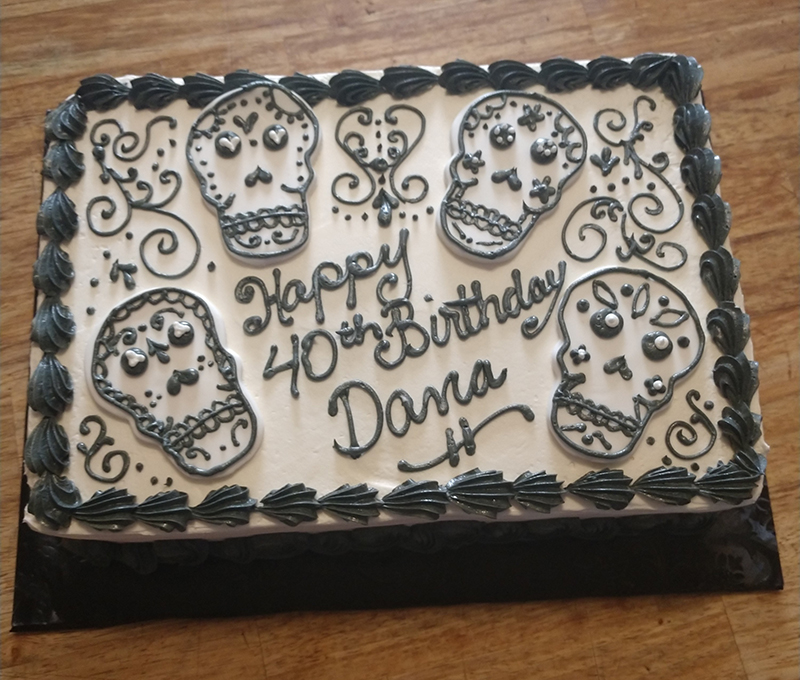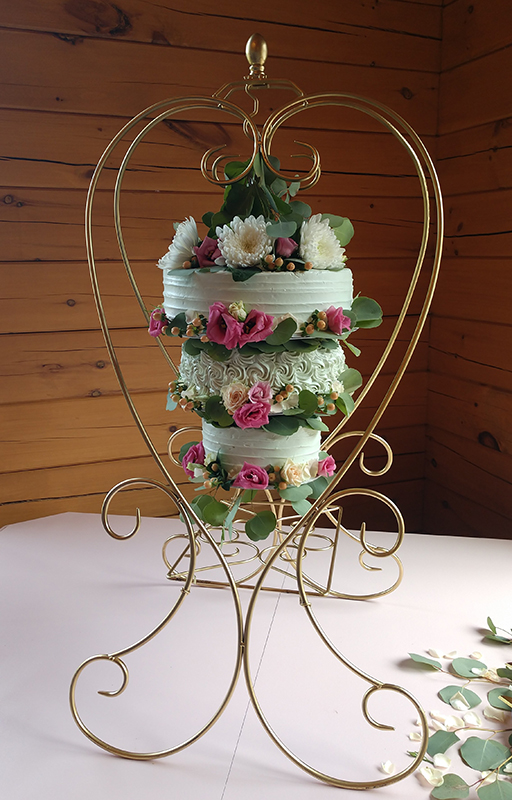 Now, this unique one I mentioned earlier. And when I mean unique, I mean unique. This cake, a wedding cake, was a three-tier upside-down cake, hanging too. This cake looked amazing, and also looked like something defying gravity. We got the stand about a week before the wedding, and my parents seriously spent an hour trying to put the thing together. I think it was worth it, because the finished product looked amazing. It was on (or hanging from, actually) this beautiful gold stand, with wonderful flowers around it. I hope you enjoyed it!
Well, I hope you enjoyed this small entry, and more (longer) adventures in cakeland will be coming soon!