Hello, everyone! This weekend, there were a number of cakes that went out that fit one cool theme: The 80's. I thought this would be a nice topic for this weekend.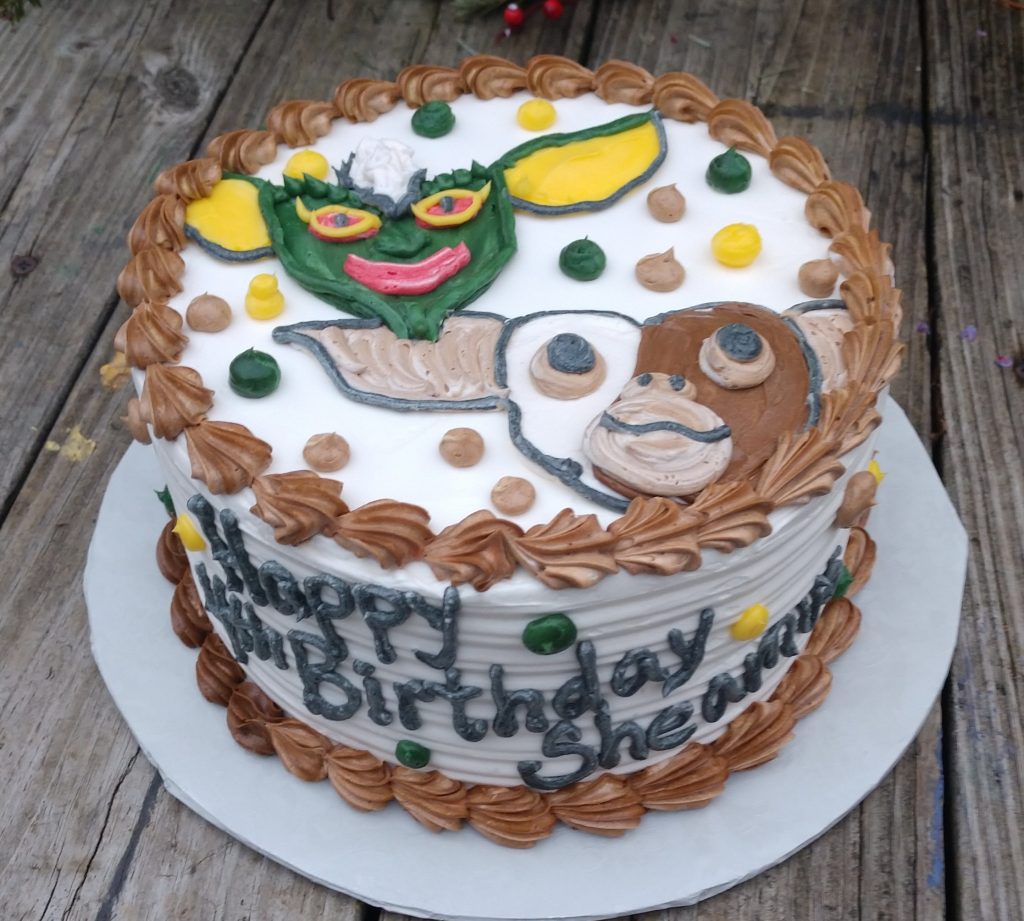 First off, there was a Gremlin cake done for a little guy's birthday. I think the cake was neat, but I am personally not a fan of scary movies. Still, this was a cake that fit this theme, and was pretty cool.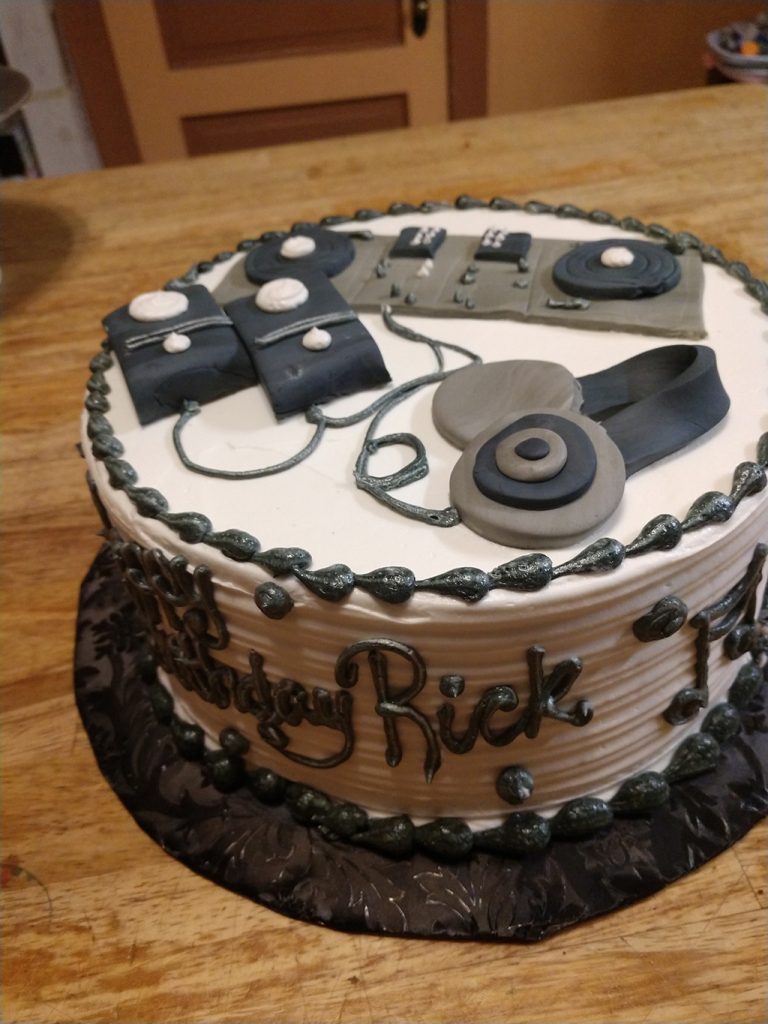 Next, there was a DJ themed cake. It had an old turn-table (according to my parents) and a nice pair of headphones. I thought this cake was pretty simple, and it seemed to fit right into the 80's theme, pretty well.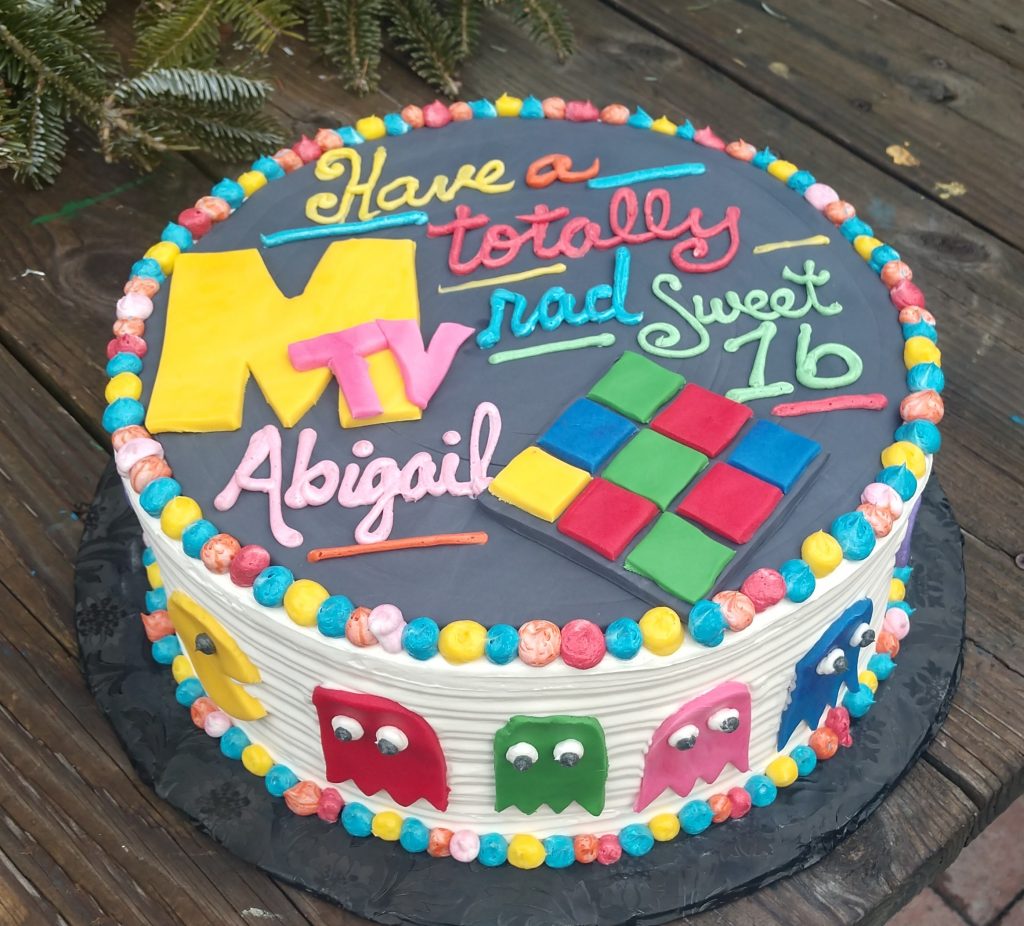 Finally, my personal favorite: Someone this weekend had a Sweet 16 party with, of course, the 80's.  The cake had what I see the most from that time period: MTV, a Rubik's Cube, and Pac-Man. I think the Pac-Man guys are pretty cute, and the cake was so colorful! I thought this was a personal favorite of mine, though I probably say that about many cakes. I think the weekend was jam-packed with some peaceful and well-known era cakes, which concluded an awesome Adventure in Cakeland.