Hello, everyone! I'm so sorry I have not written in the past few weeks. It's been pretty busy here! So, because of that, I will look over my favorite 10 cakes of July! Let's get started!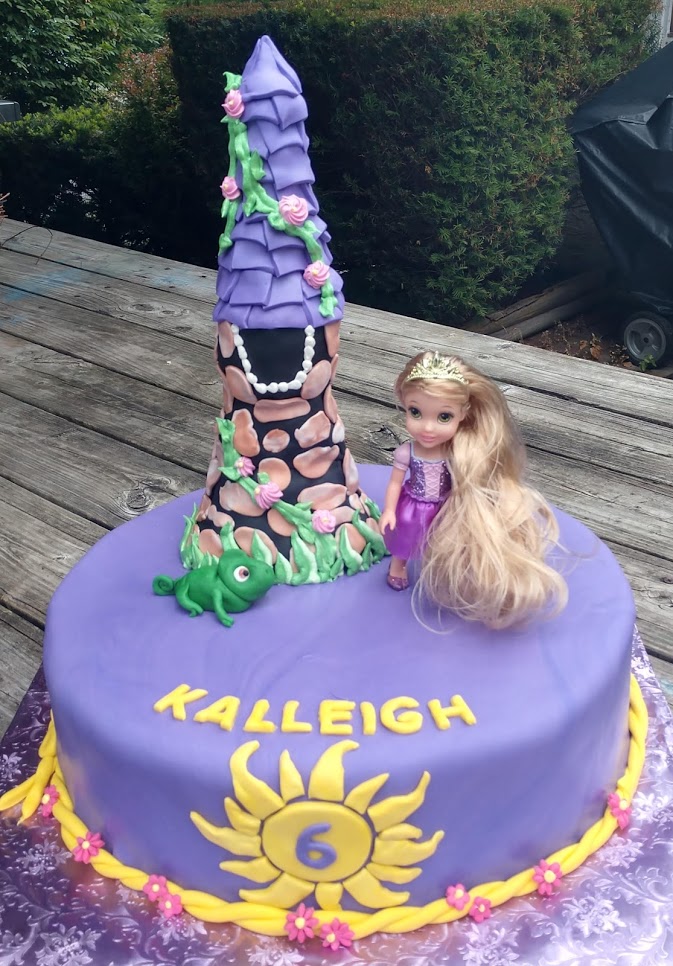 10. Rapunzel Cake – This cake, in my opinion, was so cool! It reminded me so much of a tall cake that we did several years ago, where it was a, at least one-foot-tall, tower that we had to create! And, I loved this princess when I was little as well. I hope the person that had this cake loved it!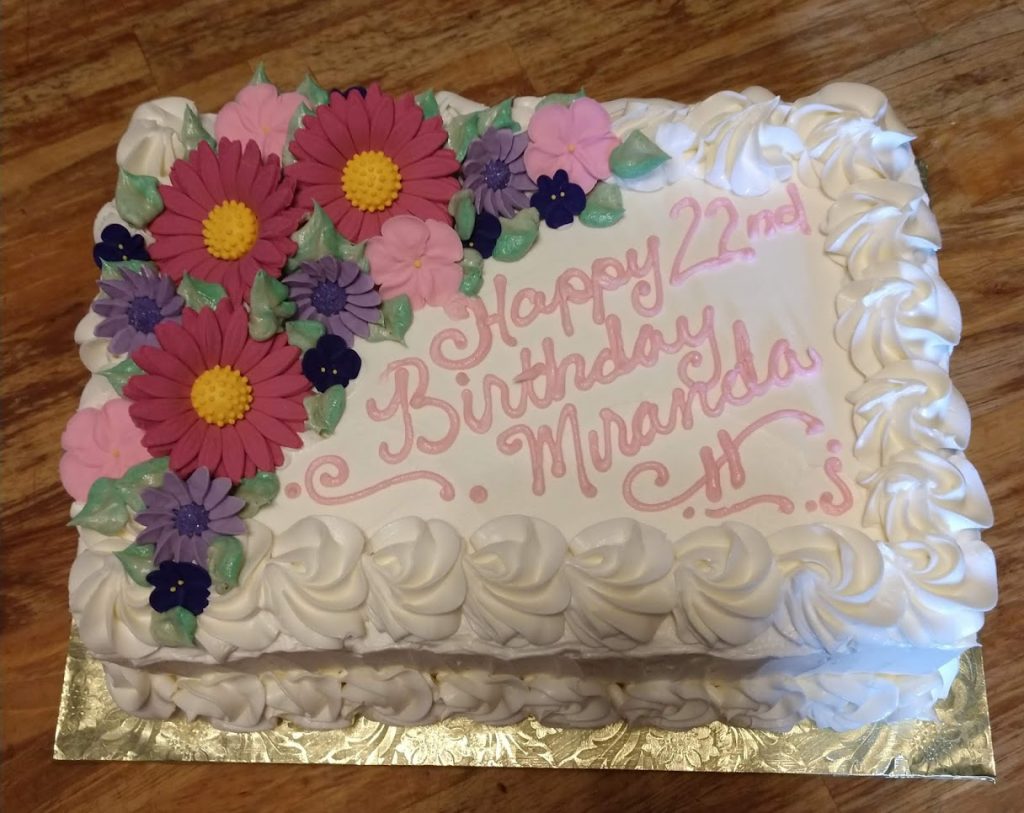 9. Happy Birthday, Miranda! – Like several of the cakes you will see in this post, I love the simple, old-fashioned cakes that just have some flowers, with interesting facts with each cake, like the writing, or basket-weaving on the sides. This cake stood out to me for those reasons. I just loved this cake, and those big, bright flowers! I usually don't see a color scheme like it with these cakes, so that was pretty neat. I hope you had an amazing birthday, Miranda!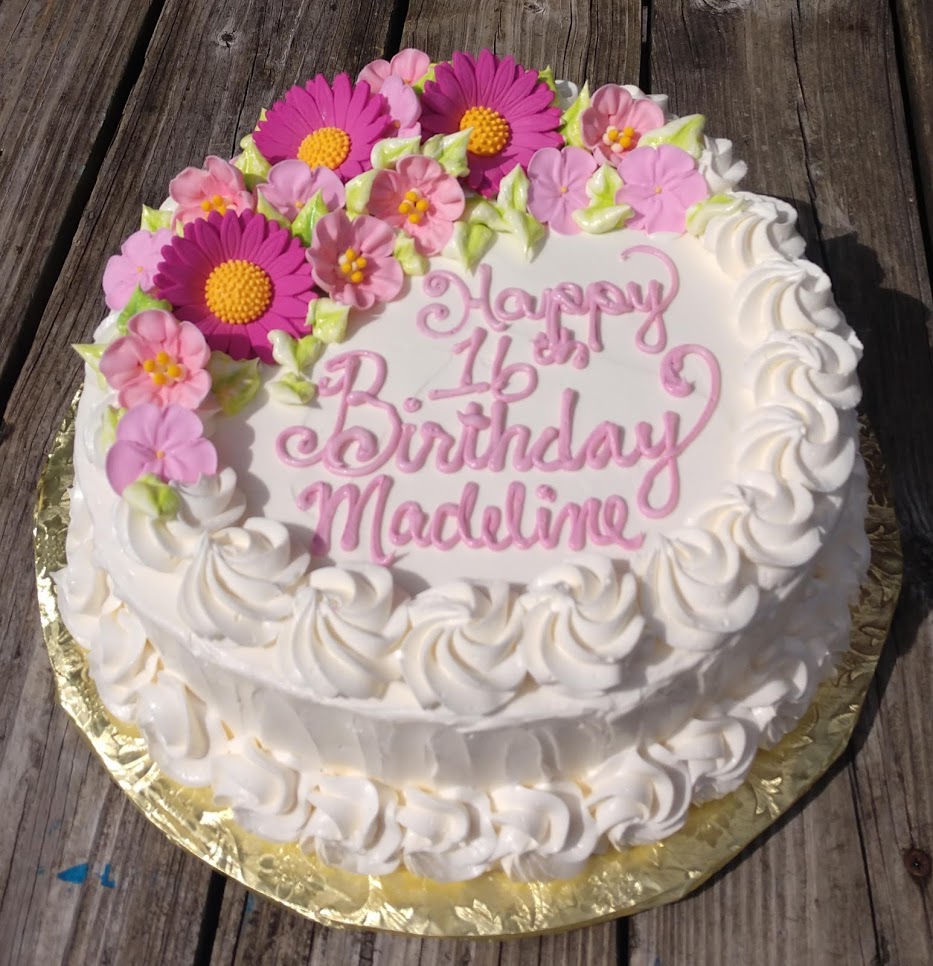 8. Sweet 16 – This cake, once again, has that simple design with the flowers, with lighter tones to it. Simple, small, and perfect. Happy Birthday!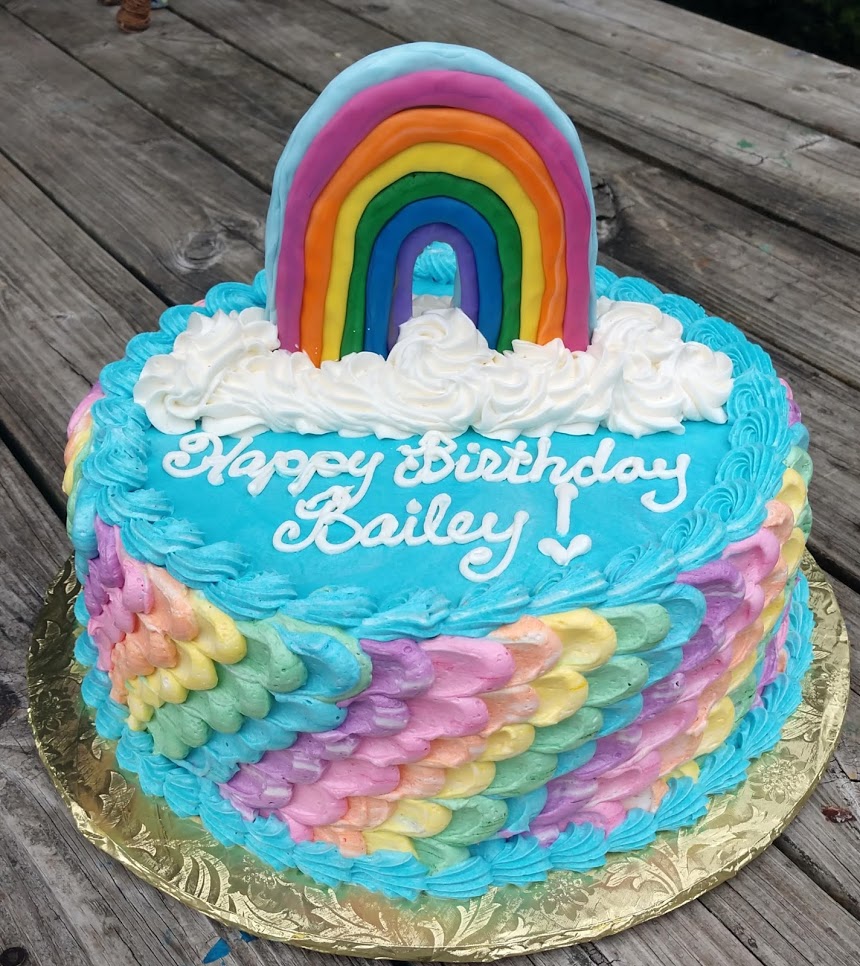 7. Rainbow – This is more of a funny story. Somehow, on the same day, we ended up doing two exact cakes for two different people. It's pretty neat if we have already done the same cake, ever, but two (almost) exact on the same day? That's cool. Now, about these cakes. These cakes had a colorful rainbow siding to it, with a 3D Rainbow on top with the person's name on it. The only other major difference to these cakes was, of course, the names, and one cake had a unicorn on it. Happy late birthday to the birthday kids!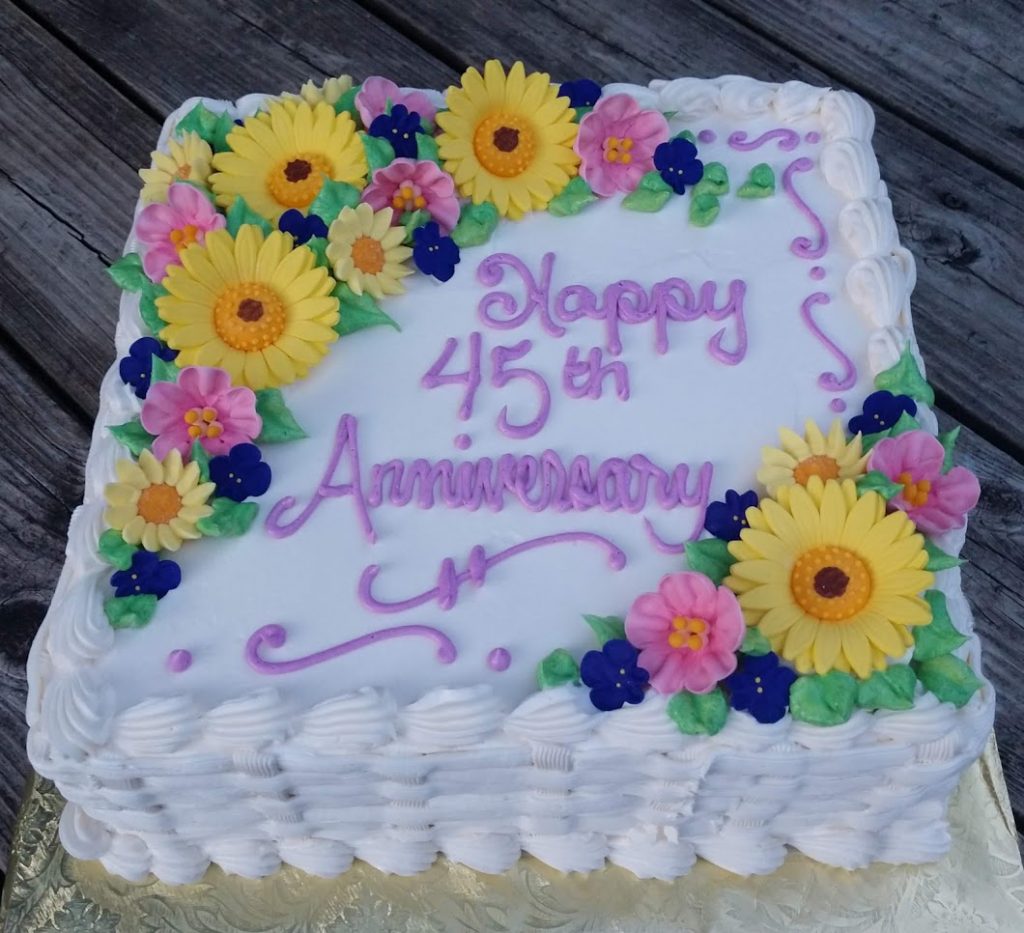 6. Happy 45th Anniversary – Before I start this one, congrats to this couple! Again, this cake is a simple and lovely flower cake. I'm sorry, but I love these cakes too much! Anyways, one thing that made this cake stand out to me was the small purple flowers. They added a lovely touch to this cake. As well, I loved how this cake added flowers on either side of the cake. And again, congrats to this amazing couple!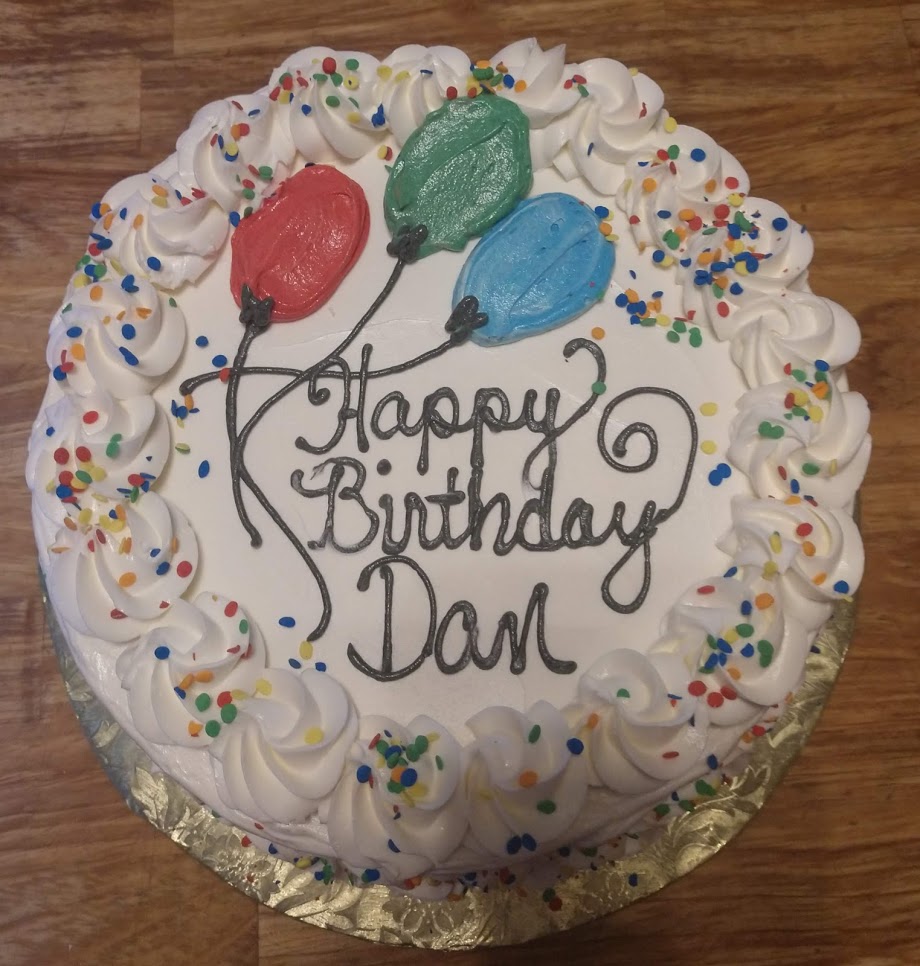 5. Happy Birthday, Dan! – This cake came to me because of the balloons, and black outline and writing. This really reminds me of those old-fashioned cakes my mom did when I was little, which you don't see much of anymore. Anyways, Happy late Birthday, Dan!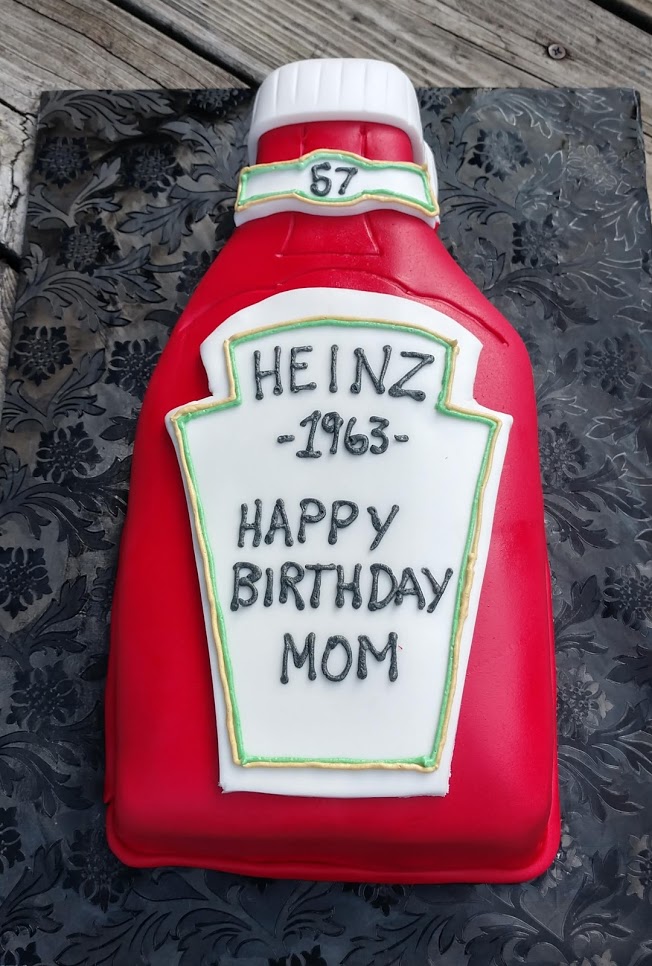 4. Heinz Birthday – My mom just did this cake this past weekend. And how could you explain why I wouldn't write about this cake? It's super cool, and something I haven't seen in cakeland. Happy birthday!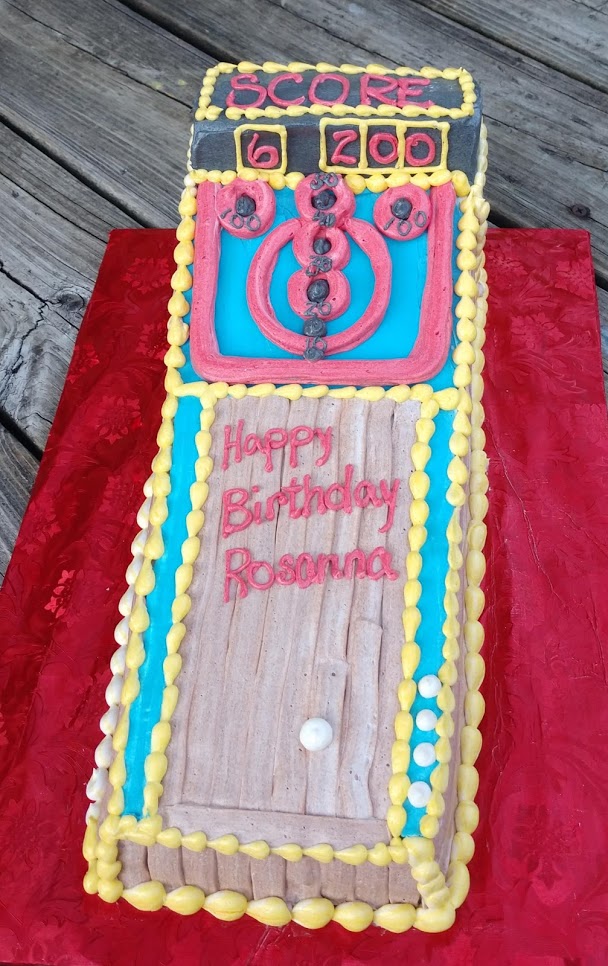 3. Skee Ball – This is another like the Heinz cake, that was also done this past weekend. This one spoke out more to my sister I think. Sophia, as well as myself, thought this cake was awesome, and my sister loves Skee Ball, so this cake was more special to her. Happy birthday!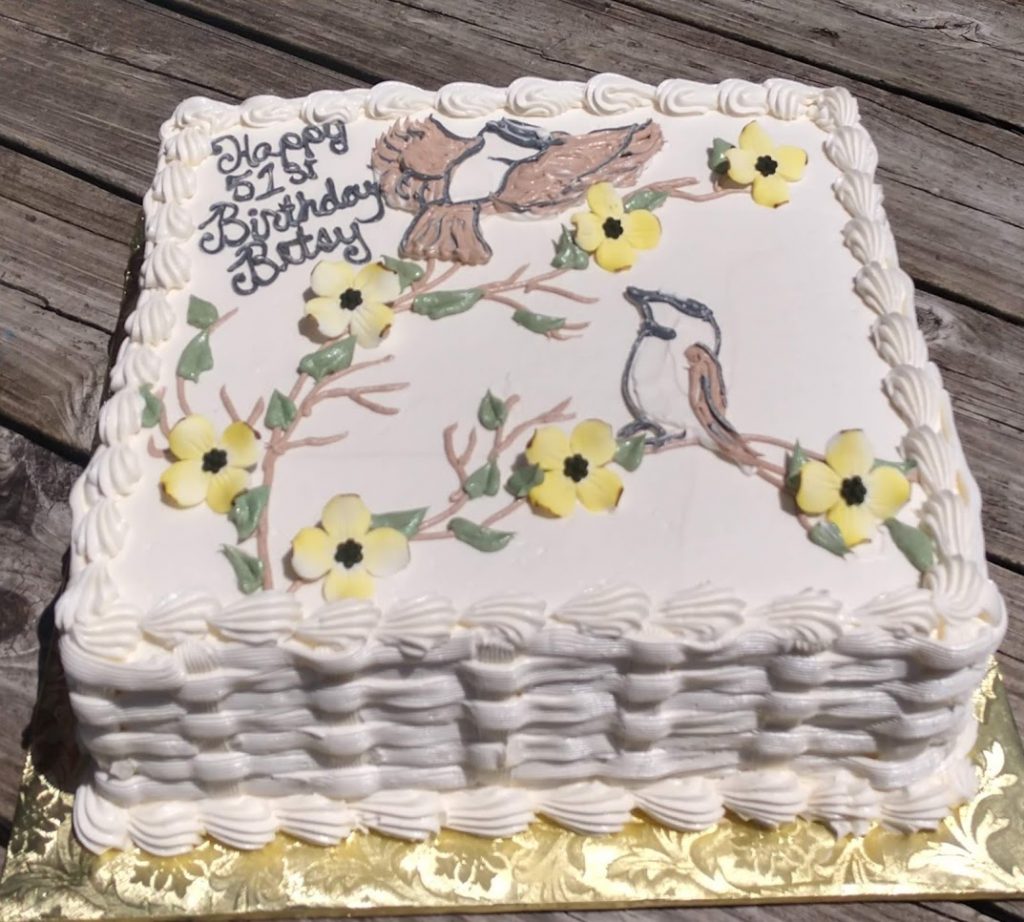 2. Sparrow Cake – This cake made me so happy when I saw it. This cake was so peaceful, and happy. As well, I love birds, taking pictures of them all the time. So when I saw this cake, it, again, made my whole day. Whoever got this, I hope you loved it as much as I did!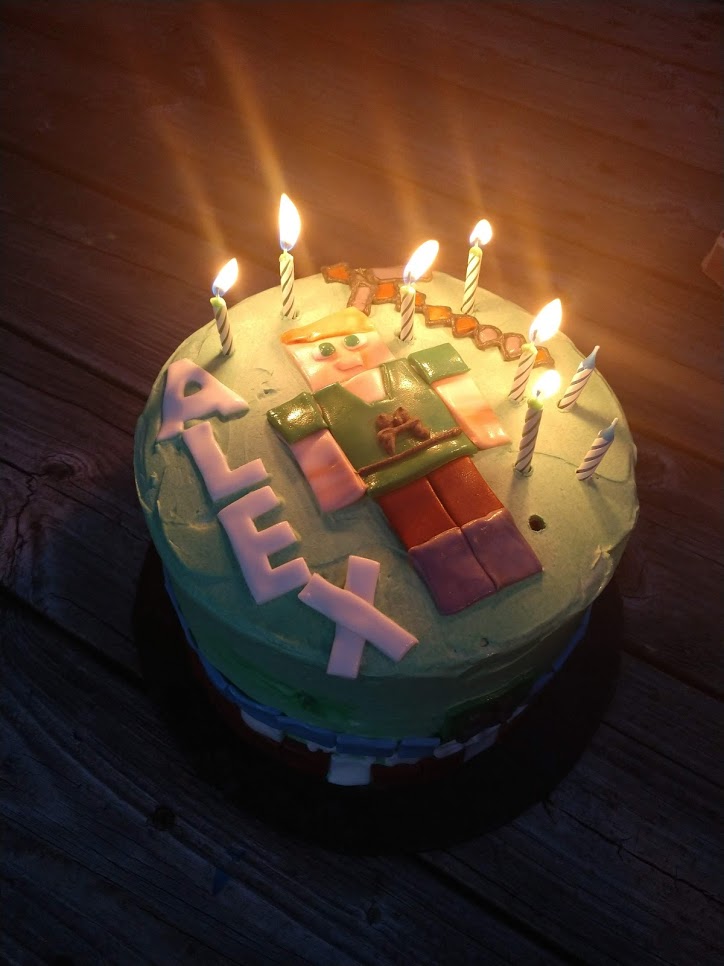 Minecraft Birthday – You may have already seen this one coming. My little brother, Alex, just had his 8th birthday, and, of course, he wanted a Minecraft cake, with the character Alex, and the new Netherite Pickaxe. Overall, he had an awesome birthday, making his Jared Boxes, and, in the end, having an awesome time. Again, happy birthday buddy!
And that about sums up this month of July. That's what you call some busy adventures in cakeland.