Hi, everyone! You probably know that Tuesday, March 17th, is St. Patrick's Day. Did you know that the symbol of St. Patrick's Day (the 3-sided shamrock) is used because it was said to be the way that St. Patrick explained the Holy Trinity to early Irish pagans?
Anyway, this week, I chose TWO cakes for the blog, because I thought they go hand-in-hand with the holiday.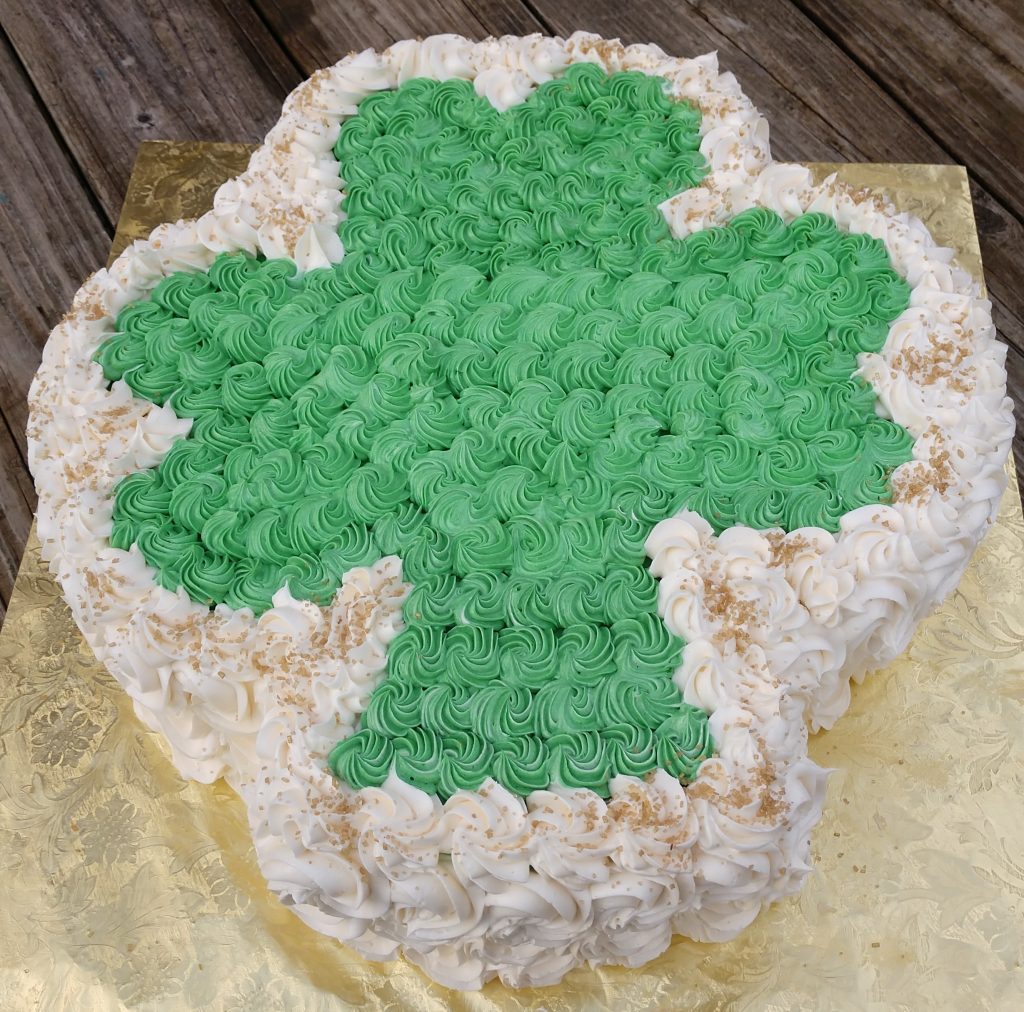 First, I chose a very simple, but amazing cake. It was a simple, 3-sided shamrock, green with a white border, sprinkled with gold sugar on the border. To me, the cool part of this cake was all the tiny swirls that made up the icing. Kind of like little droplets.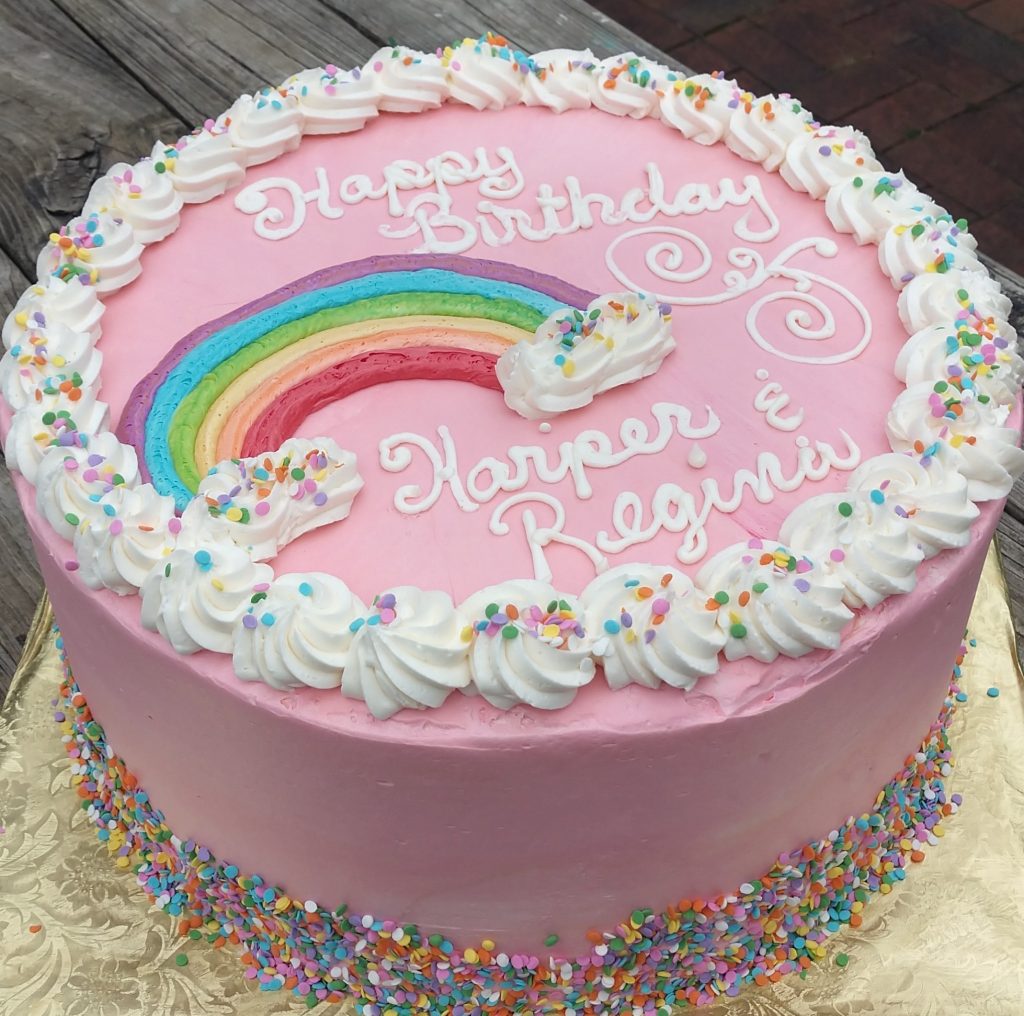 Now, the other cake was actually a birthday cake for two little girls. This cake was a normal birthday cake, pink with white trim, rainbow sprinkles, saying "Happy Birthday" on it. Why is it for St. Patrick's day, you ask? Well, inside this cake it is rainbow layered! Yes, every color of the rainbow, created by food dye. This was an amazing collection of cakes this weekend in cakeland. Happy St. Patrick's Day!