Hello, everyone! Sorry this blog is a bit late again! This week, my mom did an amazing cake and taught me an unintentional lesson. 🙂
So, this weekend, my mom made a Friends cake. I know I already featured a Friends cake in the blog, but who cares? Friends is, at least in my opinion, one of the greatest shows of all time. Anyway, the cake was beautiful, a dark purple with the frame around the door to look like Monica and Rachel's door.  It also had the logo on the top, along with the Central Perk Logo on the front side.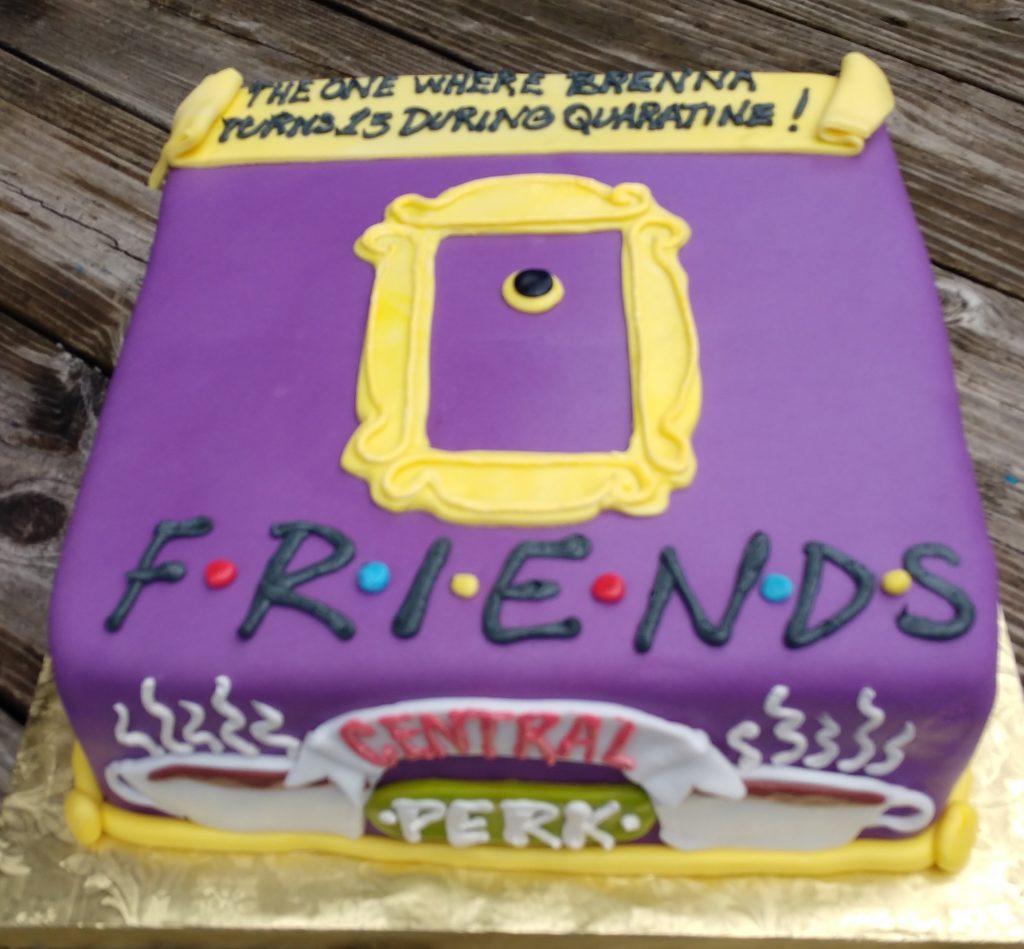 On the cake, there was a small banner that said, "The One where , " the birthday girls name, turns 13 during Quarantine." Cake, awesome. But that's not the end of the story.
When my mom first made the cake, she spelled the person's name wrong, so the cake was brought back to be fixed, and my mom fixed it. But then, second time around she spelled quarantine wrong when she remade the banner. No one realized it until later at the party. Luckily, the customers found the second mistake funny and were happy she fixed the most important part, her name. They were completely okay with the second mistake once discovered and told my mom later.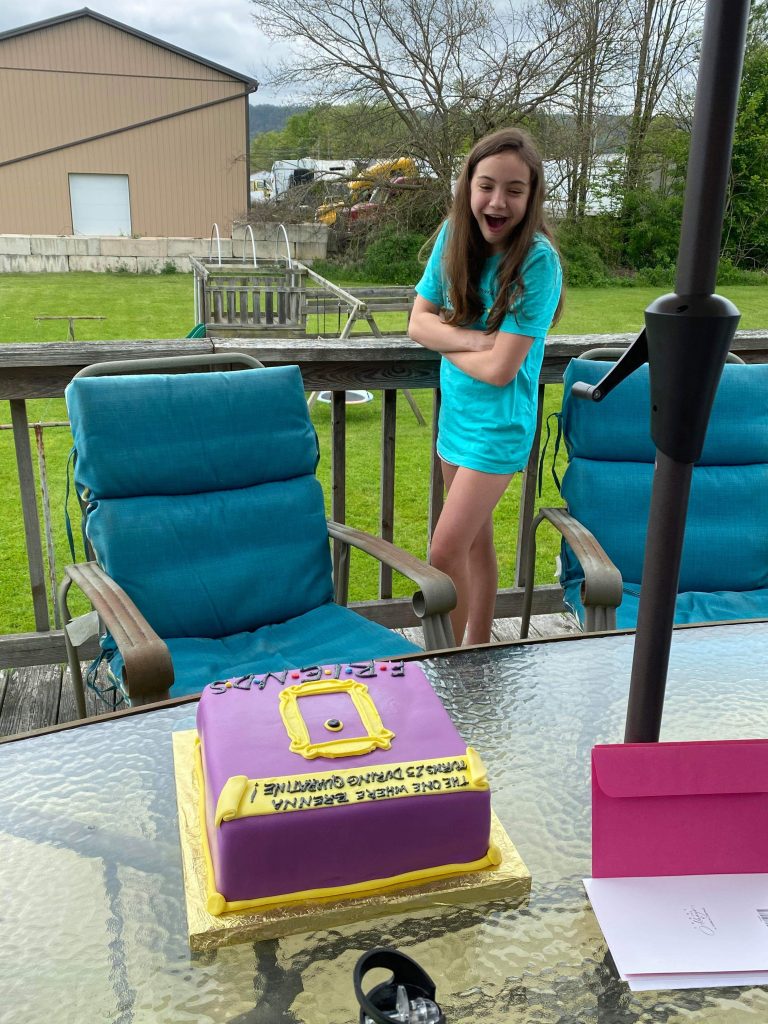 With that, my mom was showing me this as a lesson that it's okay to make mistakes and that sometimes people can get mad and some won't, like these nice people. No matter what the result good or bad, the lesson is that you learn from the mistake, apologize for the mistake and move on. Things happen and it will be ok.
Well, I hope you enjoyed this insight from my Adventures in Cakeland!