Hello, everyone! I am sorry a blog post has not happened for the past few weeks; it has been busy here and at school. But this is now a great chance to have a great wrap-up of this month's greatest cakes. I hope you enjoy these snapshots from these past weeks!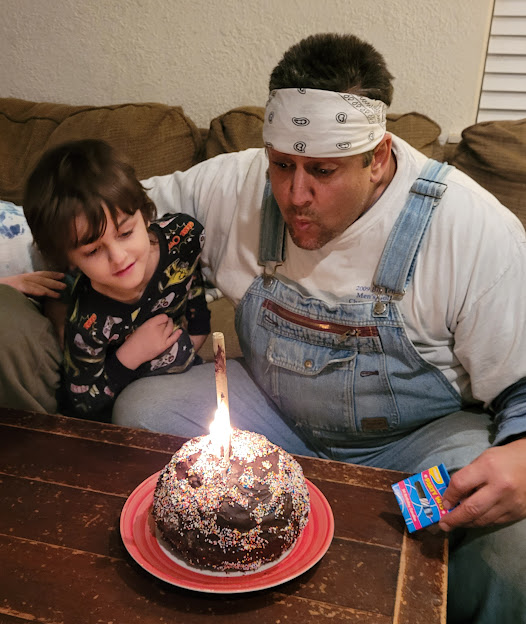 For one, November 6th was my dad's birthday. And, jokingly, he said that he wanted a large cake pop for his birthday. And somehow, my mom was able to make these enormous cake pop! I actually thought this was pretty good, and Elliot just loved the candles on it. Happy very late birthday!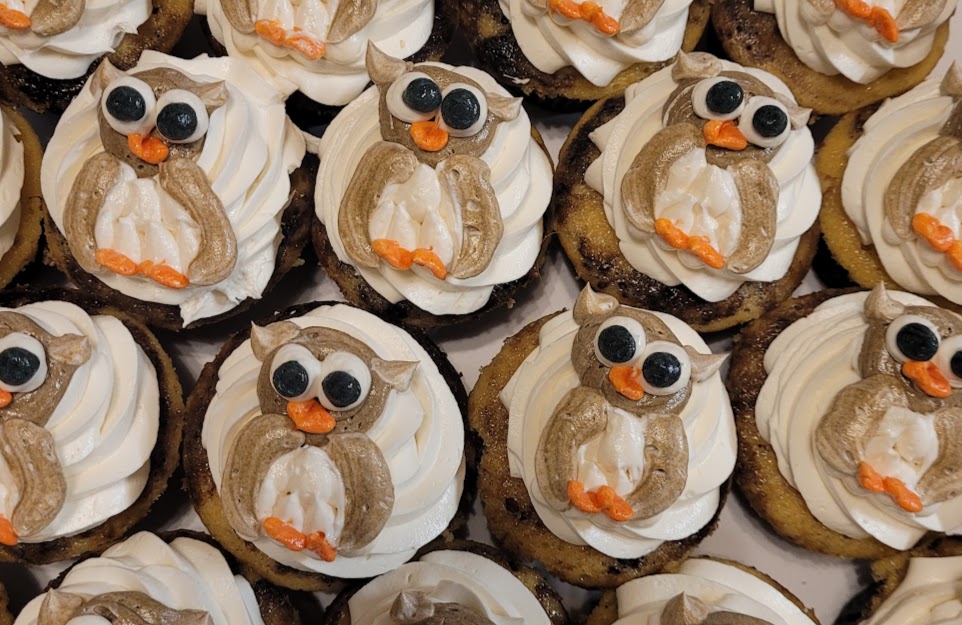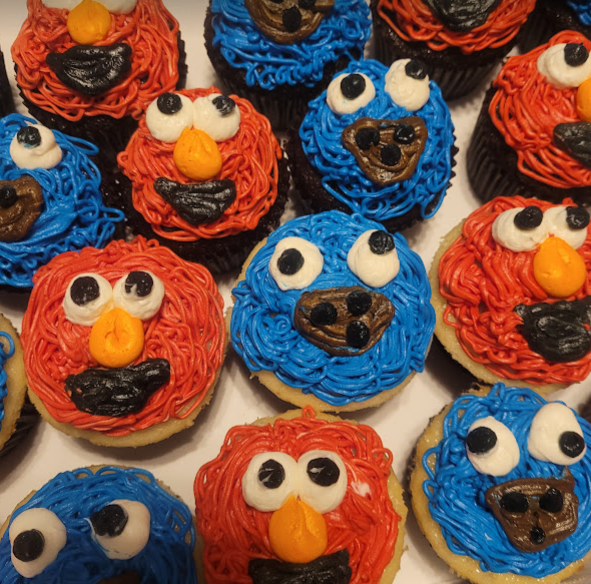 Looking back at these past weeks as well, there were some really neat cupcakes. Two in particular were my favorites. The first were these owl cupcakes, which I thought were so cute! I think those large googley-like eyes were the best part. The other set was of Elmo and Cookie Monster from Sesame Street, and these were pretty cute too! I think a great touch for these was that Cookie Monster had an actual cookie in his mouth!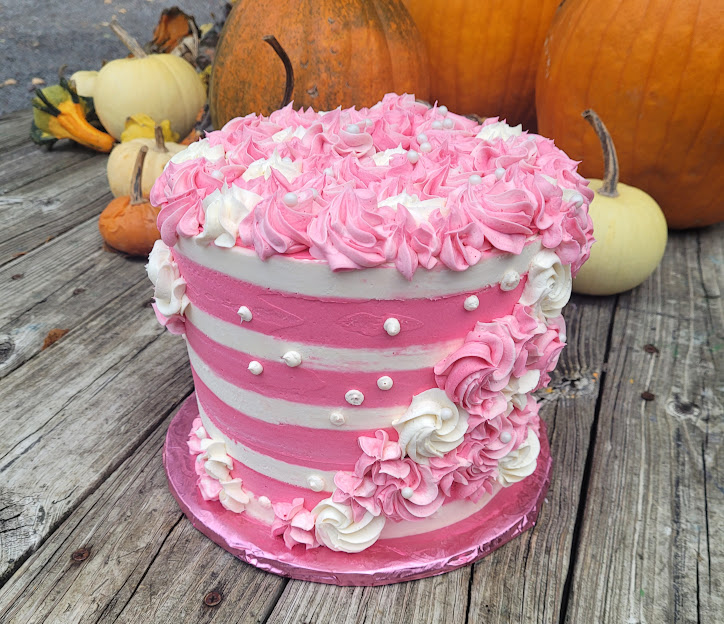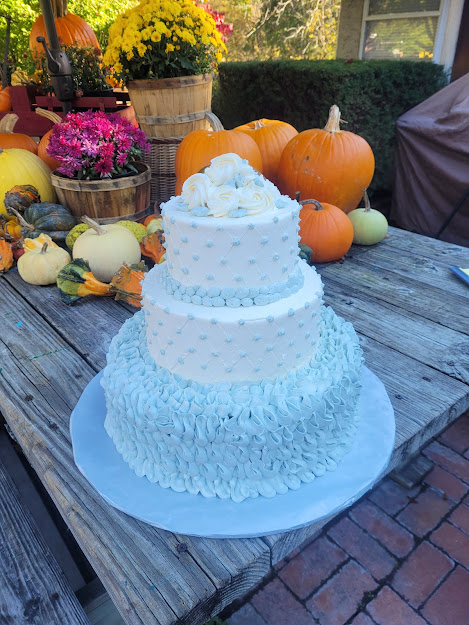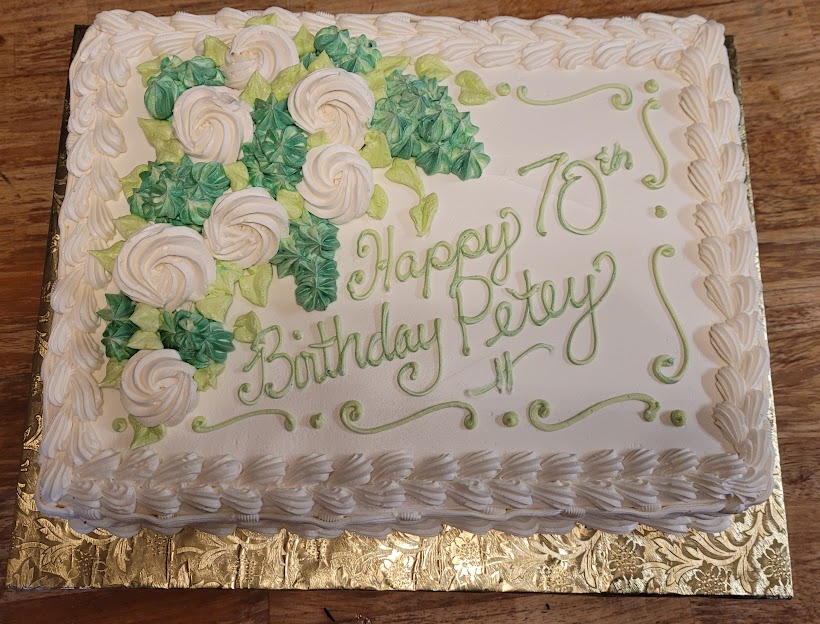 I really don't know what to call this category, but these cakes all feature a different color scheme, whether yellow or purple. The first in this "unnamed" category was this simple, but amazing green birthday cake. It wasn't completely green, but it showed off some icing greens that looked awesome. Another cake, which I believe to be wedding cake, featured some light blue. I really liked the look of this one, I think it looked more classical, with the x-like texture on the top two tiers and the dots of icing to go along with it. The final cake in this colorful collection is very bright compared to the previous cake. This pink cake is, well, very bright, featured large white and hot pink stripes, and pink and white flowers. I just thought this was so unique. I hope you all had some great celebrations!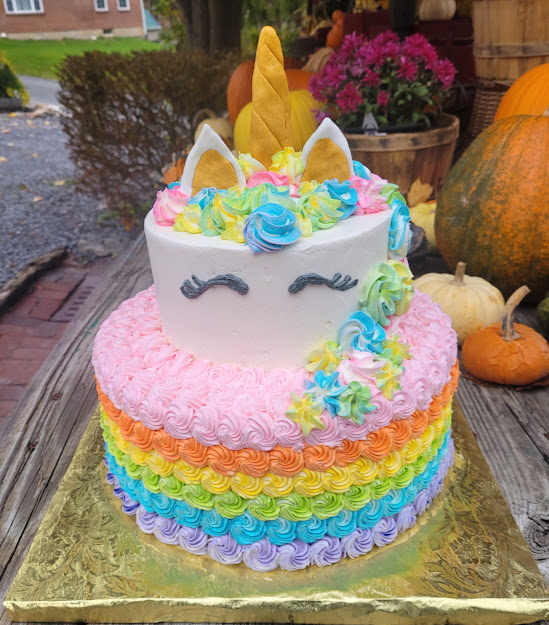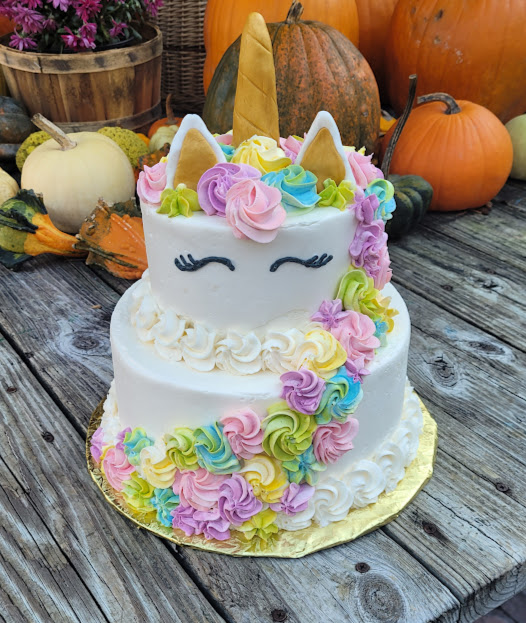 One trendy cake was made twice [that I know of] in this past month: the unicorn cake! The first of this trend was a two-tier, with flowing, icing-flower hair. I particularly liked the color scheme of this one, with colors such as dark pink, purple, and golden yellow. The other was a bit larger, also a two-tier. But this one, in my opinion, fits this trend better. This was completely rainbow-themed, and it seems pretty neat! I hope you both had great celebrations!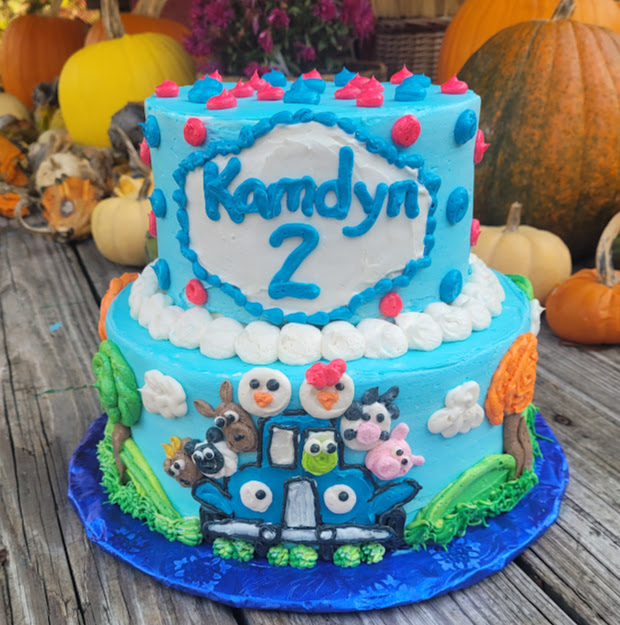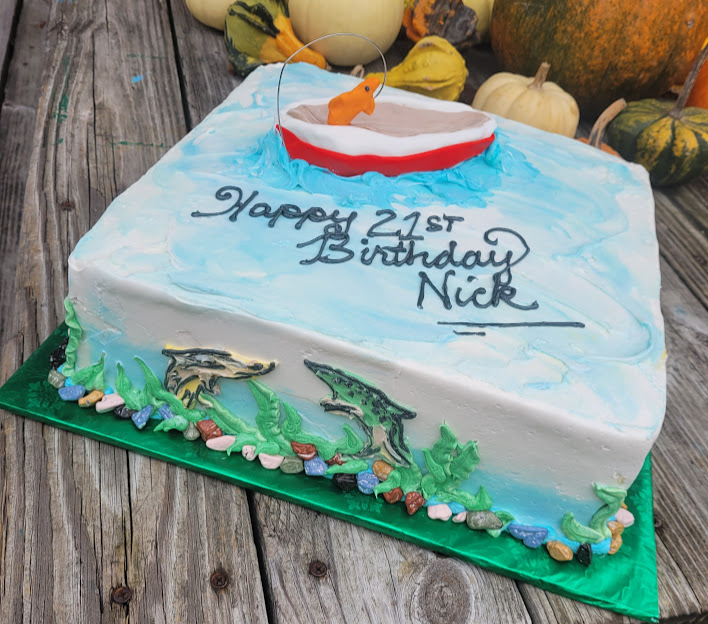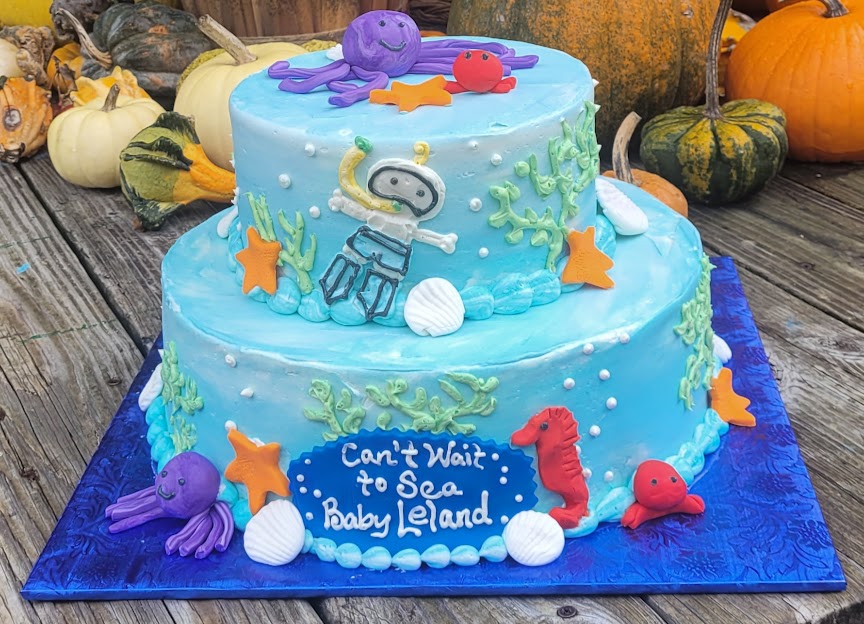 There were also some great birthday cakes from this past month that I'd like to mention, two of which involve the water. The first was a fishing cake. I thought this one was pretty neat, with the little fish being hooked into the boat on the top of the cake. The other "water" type of cake was a sea cake for new baby! This one was so adorable, but I think my favorite part about it was the purple octopus on top. Another little cake had the same colors as these cakes did, but it was little farm animals in a truck. I'm not sure what this is called, but it is from a book. This one was neat as well. I hope you had great celebrations as well!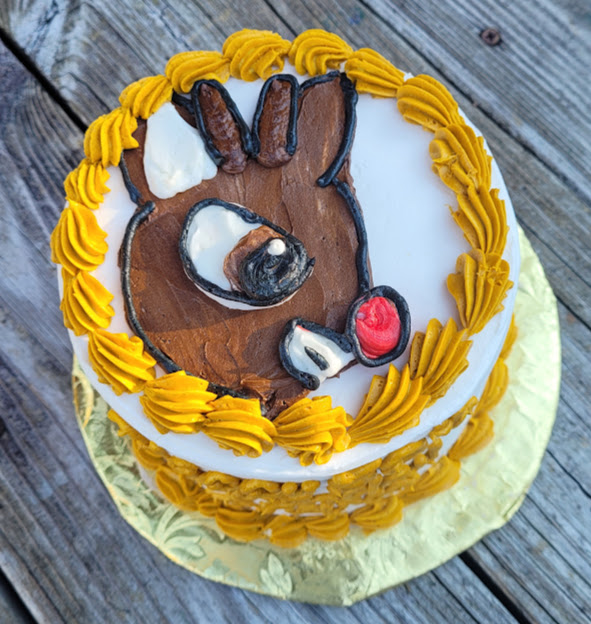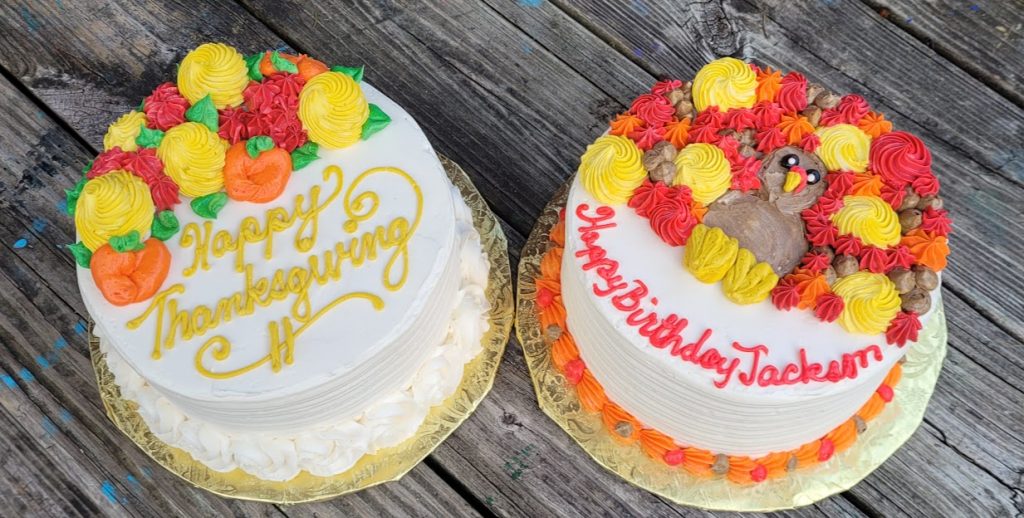 And to wrap everything up, I think there were two perfect cakes for this occasion. For one, there was this adorable Thanksgiving cake [and a birthday cake that went along with it]! I loved the designs on both of these guys. And, as always, Christmas is coming soon after, and why not start it off with a Rudolph cake? Well, I hope you all enjoyed this recap of our adventures in cakeland this November, and have a wonderful Thanksgiving!