Hello, everyone! This past week, several amazing cakes were done. There weren't too many but sometimes the smaller ones need to get their chance to shine. This week in particular is a special week for us: teacher appreciation week! Let's get right into it!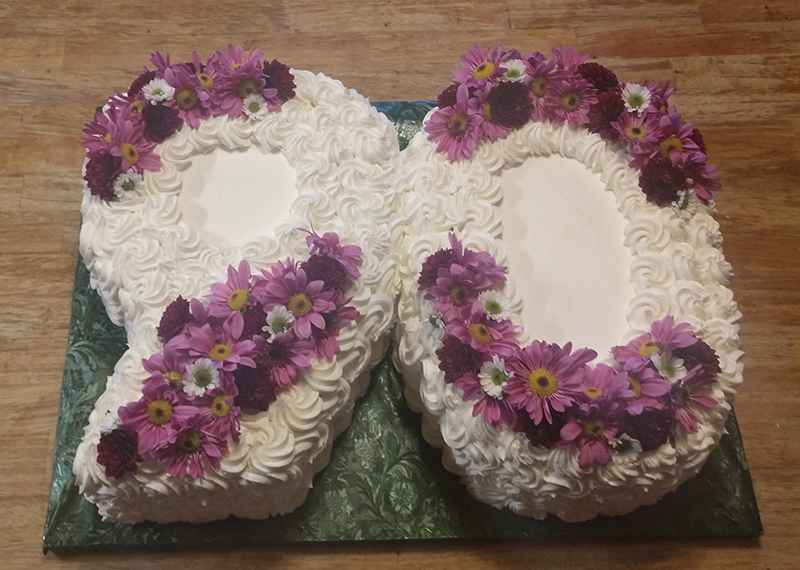 You probably know by now that I like these large number cakes, shaped, usually, like the age of someone for their birthday. And this weekend, there was one of these cakes once again! This time, it was a lovely 90th birthday cake. What really stood out (besides the shape) for this cake was the flowers. I thought these contrasted greatly with the white cake surface, so deep in color. I thought these looked so pretty, and just added to a great cake in general. I hope you had a great birthday!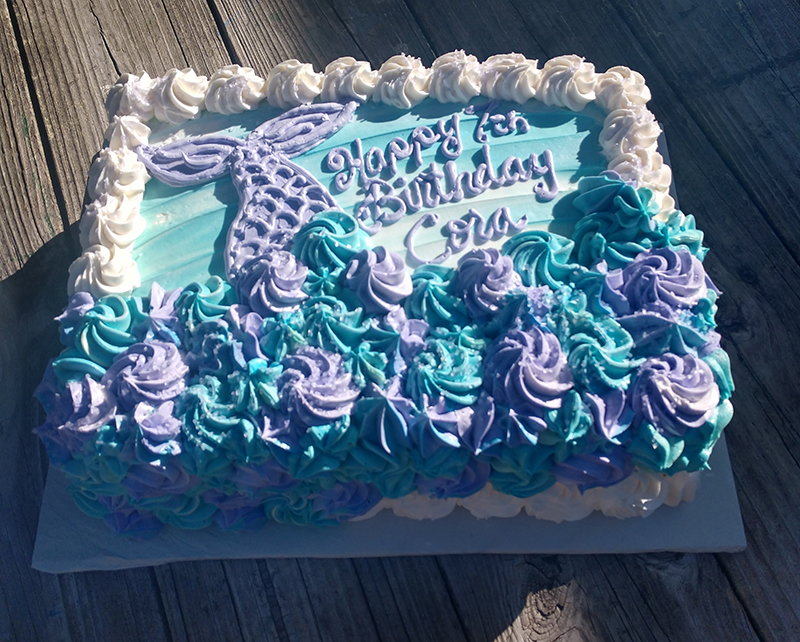 These next two cakes had the same, beautiful theme: mermaids. These were both amazing birthday cakes. The first was a 7th birthday cake, with just simply a beautiful color palette of blue and purple. The second cake had this palette as well, but this one was unique: it was tall! When cakes are done, they can be pretty tall, but usually with tiers. This cake was just one tier, but pretty tall. I thought these mermaid cakes were delightful, and full of beautiful colors that were worth mentioning. I hope you all had great birthdays!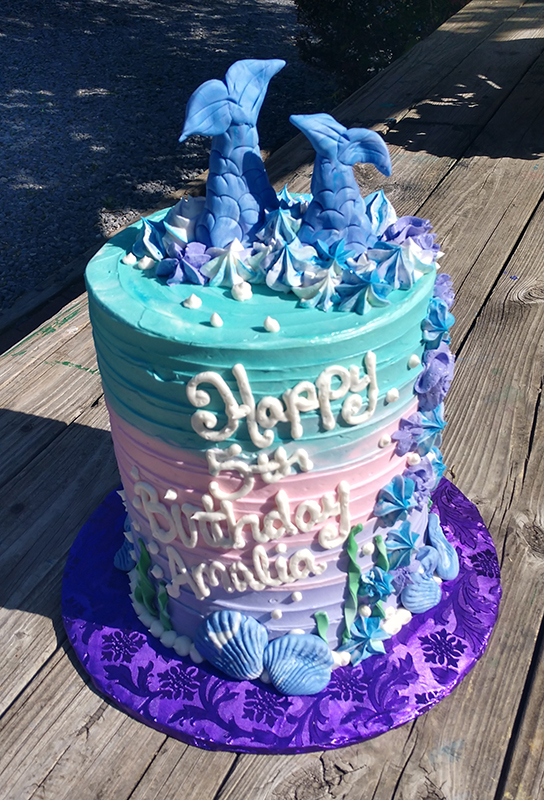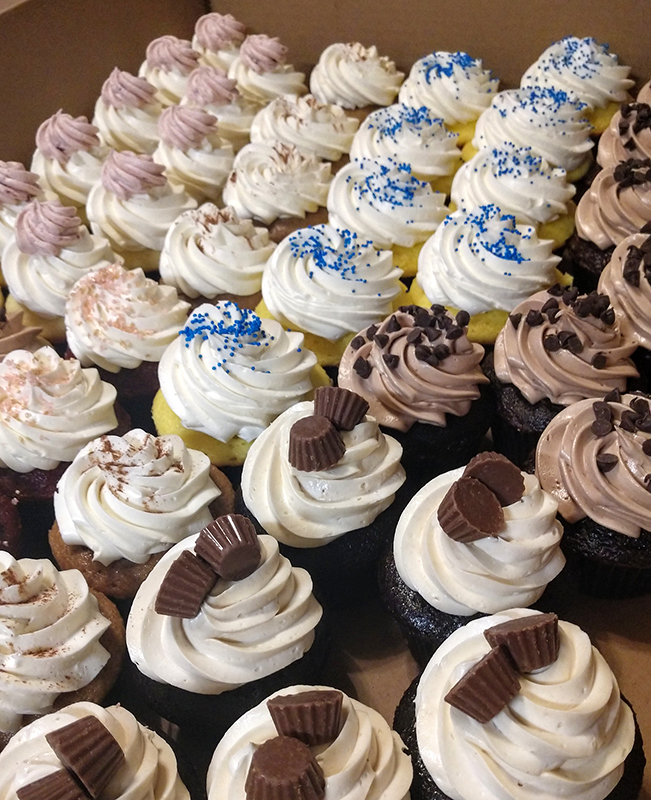 Finally, as I mention at the beginning of this post, this week is pretty special (and also the reason this blog is a bit late): teacher appreciation week! Usually, we (as in our family, along with a few others) send in some baked goods and such for our teachers and others during this special week in May. And this year, it's no different! Somehow, we ended up making cupcakes for all the teachers and staff of our school district. I'm not trying to imply it's a bad thing or something, I actually think it is very nice and kind of fun. The teachers and staff do so much for us, and sometimes it's nice, for anyone, to know that they are truly appreciated. If any teachers are reading this (especially the ones that I have had), you do a lot for us as students, and as people as well, and I thank you so much for it! You have got me to where I am today, and probably to what I will do in the future! (I also hope you liked the cupcakes!)
Well, I hope you enjoyed this little insight, from teachers to cakes. There will always be more to come with these small adventures in cakeland!