Hello! I hope everyone and your families had a great winter holiday! One tradition our family has is going to the Nittany Lion Inn in December. Why, you ask? To see my mom's gingerbread house, of course!
Every year my mom, with her work at the Penn State Bakery, makes a handmade gingerbread house replica of the Nittany Lion Inn! The first year she did it was the year I was born. That year, she accidentally made the roof blue instead of black! That story is always told when we travel to see it.
This year had to be one of my favorite houses yet. When we finally got everyone rounded up and inside, we were able to see the amazing house. It was huge! My favorite part of it had to be the wreaths in the windows. When seeing these, it reminded me of when I used to go to Centre Hall Elementary and do Gingerbread houses with my school. Did I forget to mention that? Yes, my mom and dad also run that, too. Every year around this time, my parents host a Gingerbread house decorating day for the whole school of Centre Hall Elementary. Even though I'm now too old to go there anymore, I help out my family on the set up day, hauling in the gallons of candy (and maybe snack a piece or two as well), and gluing the houses together.
Sorry, I got a bit off topic.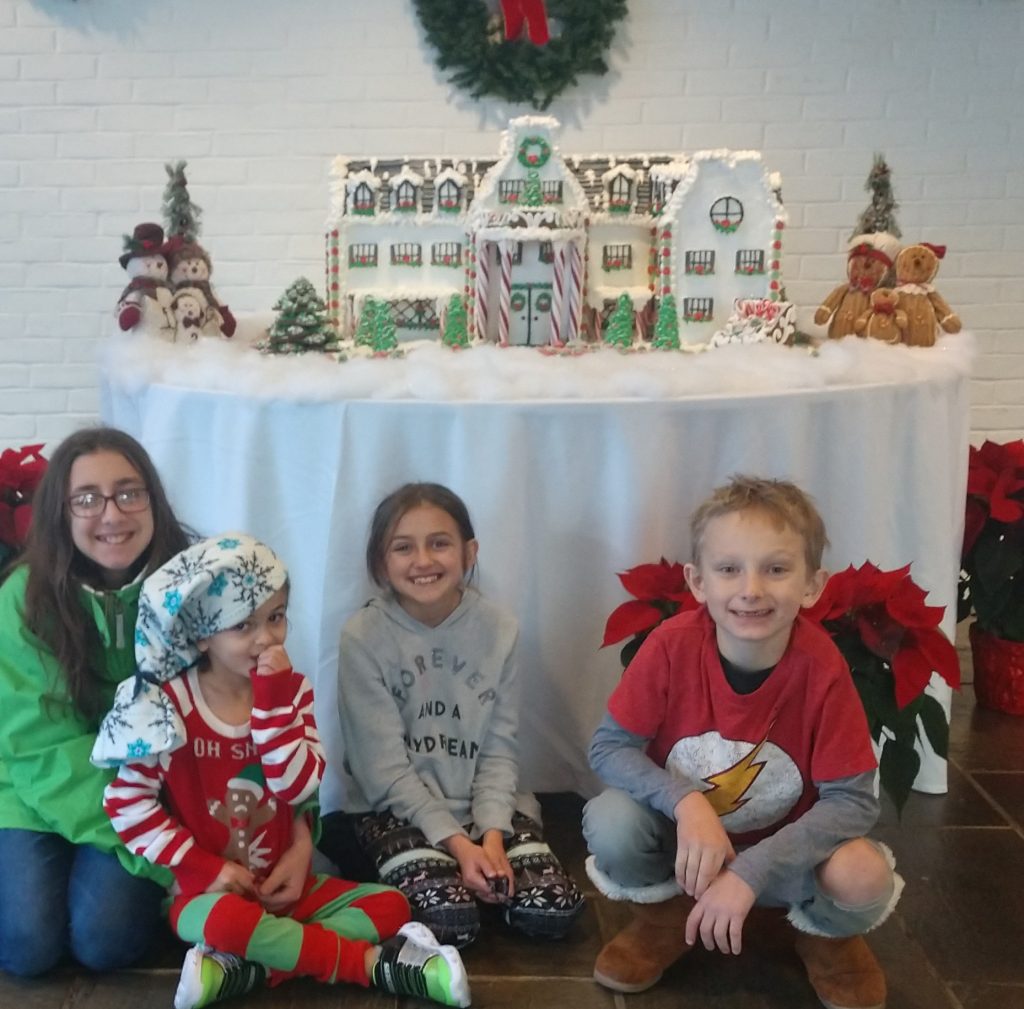 Christmas is such a wonderful time of the year, from baking cookies to decorating houses. Backing back up to the Nittany Lion Inn gingerbread house, my mom quickly snapped a photo of my siblings and I by the masterpiece before we had to leave, since Elliot wasn't the happiest. Even though this day was a bit rushed, this adventure, along with the many others of all of our holidays, was an amazing adventure of cakeland.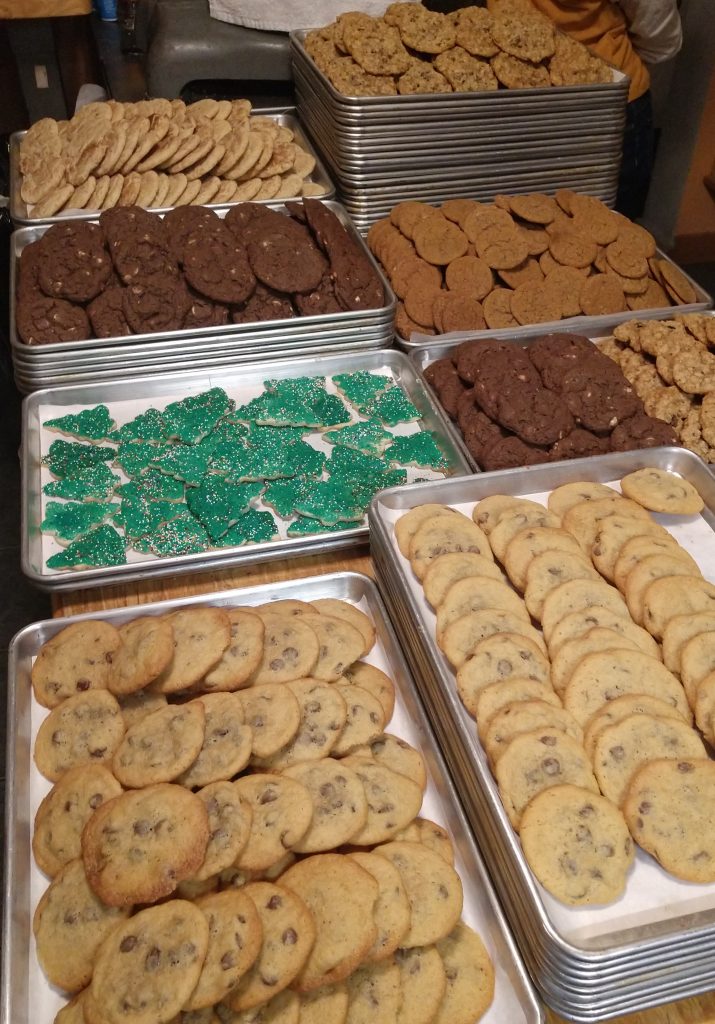 Happy New Year!