Hello, readers! This week, my great-grandmother, Helen, turned 100! My family and I knew this was a special, so we decided to hold a surprise birthday party for her! It has been in the works since the beginning of the year, and I'm so happy it finally came together. My family and I traveled a painstaking 3 hours to Allentown, PA for the party. We arrived on Friday, which meant we had some time to kill before it. That meant for us hanging out with some of my family (mom's side). We watched my cousin's news report (she works for the local news station), watched football, and just, well, hung out. I hadn't seen them since Christmas, some even years before that. I love my family. They are great!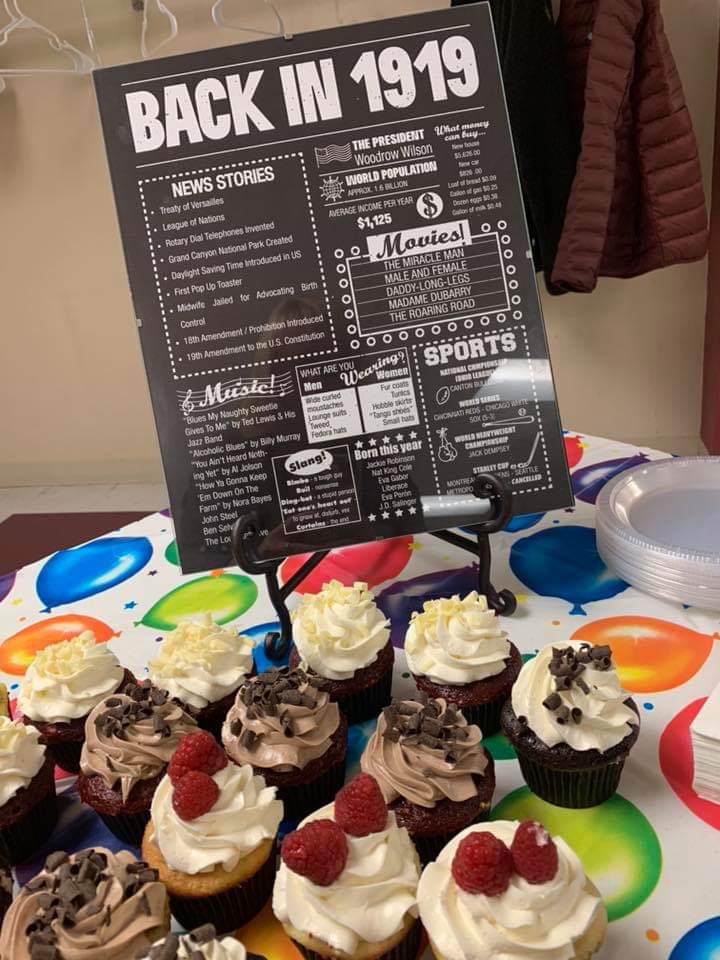 The next day, it was time for the big party. My grandmother, mom, and I headed down with a few others to set up the church where the party was going to take place. In the blink of an eye, almost everyone had arrived, and there were so many people! I didn't even know most of their names! And then, there were all the little kids. My siblings, and several distant cousins were chasing each other around, squealing and making epic slides under the cake table!
And finally, my great-grandmother (we call her Gram) arrived. She was so surprised! We all soon got some food, and ate. I sat with my dad, and he kept joking about the 'cool kids table', which was where my closest cousins and aunts were sitting. We all sang happy birthday, and my Gram blew out her candles. Suddenly, my grandfather stood up, a plaque in his hand.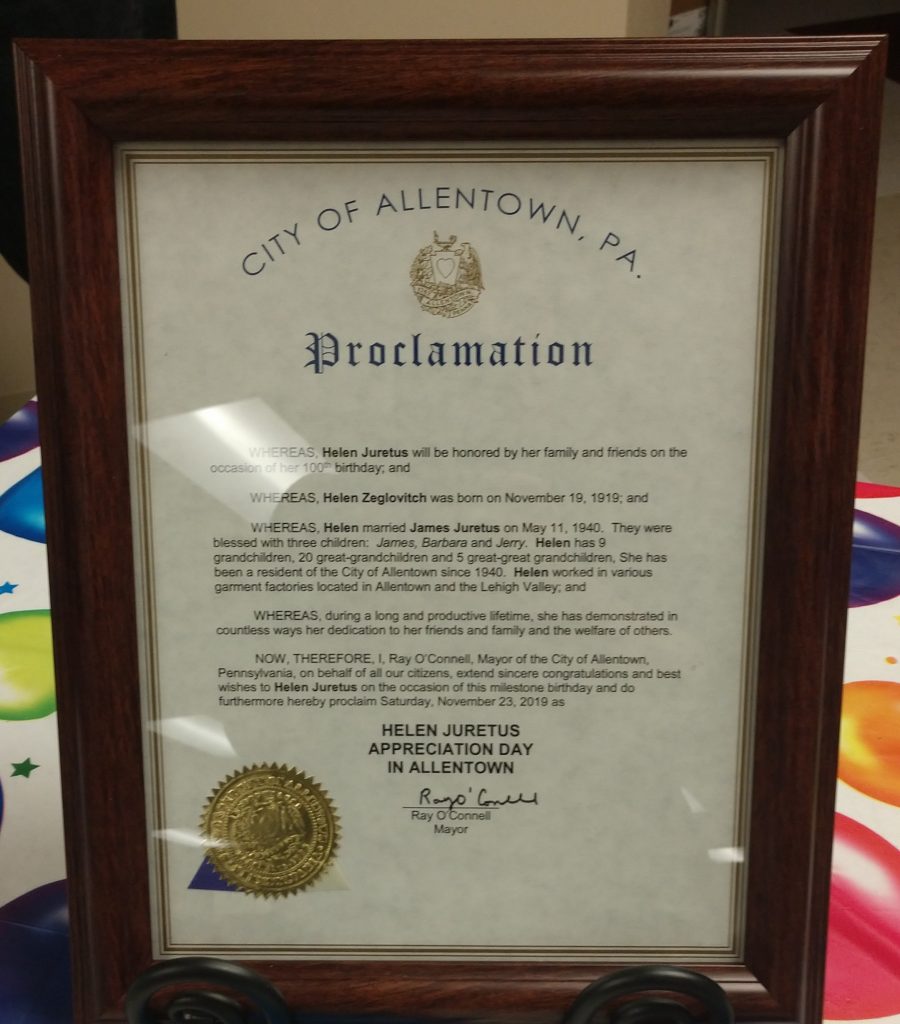 It turned out that the mayor of Allentown proclaimed November 23rd, 2019, an appreciation day in her honor! That's so nice! Afterward, we all just were hanging out and talking with each other. I hadn't seen some of these people in 5 years, so it was nice to talk to them. Overall, I love my family, and they are always there to support me. This was another great and amazing adventure in cakeland with the ones I love.