Hello, everyone! This weekend was a busy one. If you know, The Central PA Bridal Expo 2020 occurred. This is a big thing for my family, so we do many things. Now, this year I did not go. My little sister, Sophia, did. So, for this blog SHE will tell you about her experiences with the Bridal Expo! Enjoy!
Hi everyone! I'm Sophia and I will be telling you about my experiences at the Bridal Expo! The -Bridal Expo was so much fun, I got to do so many different things! For example, I got to walk around and pass out cupcakes, telling people what the different flavors were. All of the great flavors for those great cupcakes were Chocolate, Chocolate with Chocolate Buttercream, the rest of the cupcakes had just white buttercream. Anyway, Vanilla, Vanilla, with Raspberry Filling, which is one of our most popular Cupcakes, Lemon, Orange, Spice. oh and of course Red velvet! Wow, that's a lot of flavors!
Oh, and talk about the people! Everyone was so nice and thankful. I also got some extra stuff people had at booths. A couple of people got more than five cupcakes at our booth after the bridal expo.Wow! We did have some extra cupcakes, but we gave some of the extra to friends then the rest of the cupcakes were for… me! I'll tell you, if you had the choice of one of the cupcakes at any flavor, your mind would BLOW!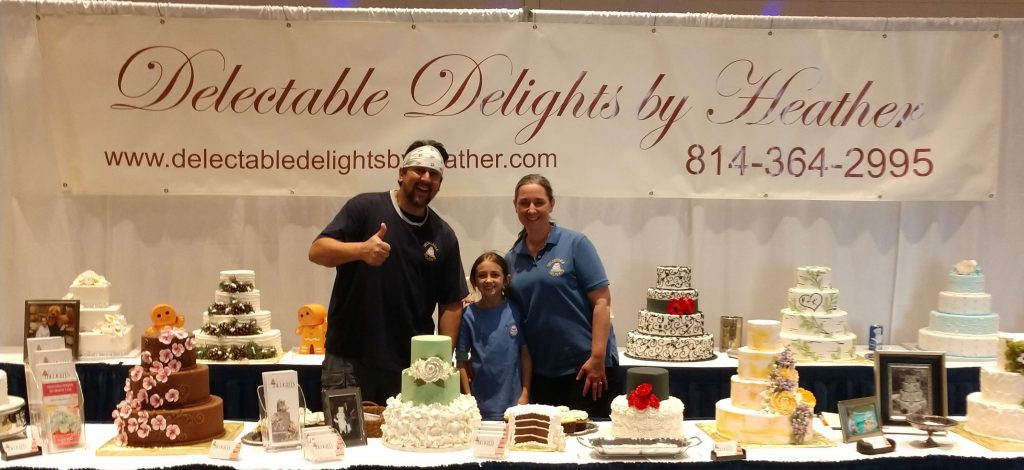 Thanks for reading everyone! Even though it wasn't an adventure I experienced, it was an amazing adventure in cakeland that my little sister, Sophia, got to do as well.