Hello, everyone! I am sorry this blog is a bit later this week, just running a bit behind due to some testing at my school. But anyways, this week's blog post will be a good one. There were some amazing cakes, some graduation cakes, and, best of all, Mother's Day was Sunday! Well, let's get to it!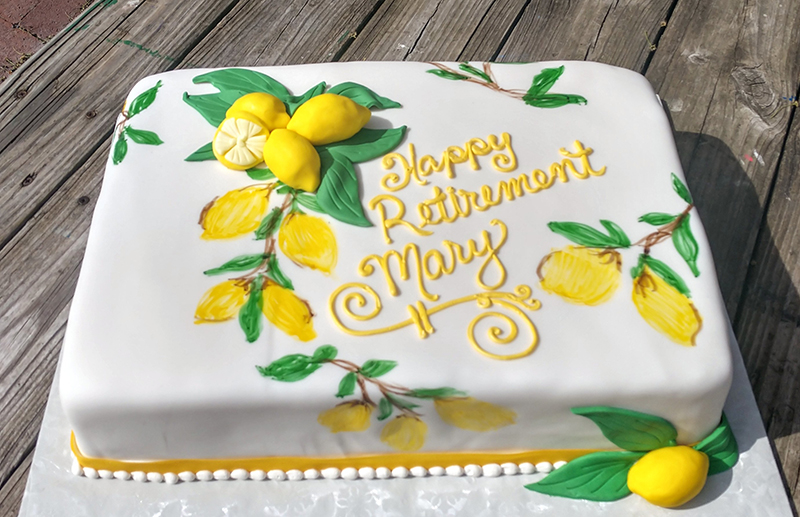 Earlier this past week, on Thursday, my mom made a very interesting (and beautiful) cake. I have seen cakes that are accented with, most of the time, fondant, icing, or even fake flowers. But this week, my mom made an amazing retirement cake with edible paint, and some fondant too. The cake was painted with lemons, and there were even some fondant lemons, with one sliced. I usually do not see cakes done with edible paint, and it needed to be mentioned. Happy retirement!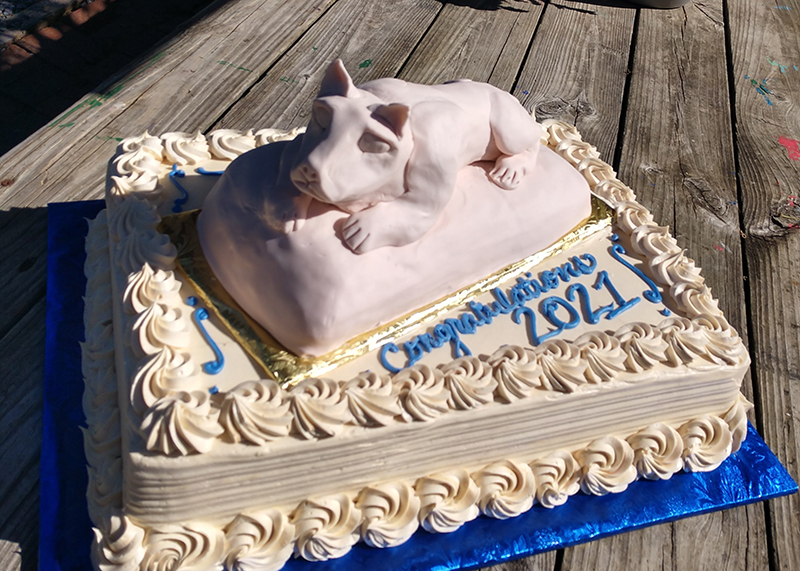 Besides the main holiday of this past weekend (which is next!), Penn State graduation was last weekend. There were so many graduation cakes from this, and more will be coming soon as this month ends! I always loved seeing the little diplomas and caps that were put on the cakes, along with the different colors of their school.  Since this was a PSU graduation weekend, there were lots of paw prints! Congrats seniors!
     Finally, this past Sunday marked a very important  holiday: Mother's Day. On top of these graduation cakes, many cakes were made for amazing moms as well. Many of these cakes had beautiful flowers, ranging in many different colors. My personal favorite with these cakes are the dark purple ones, since I think they just contrast so well with the normal white icing.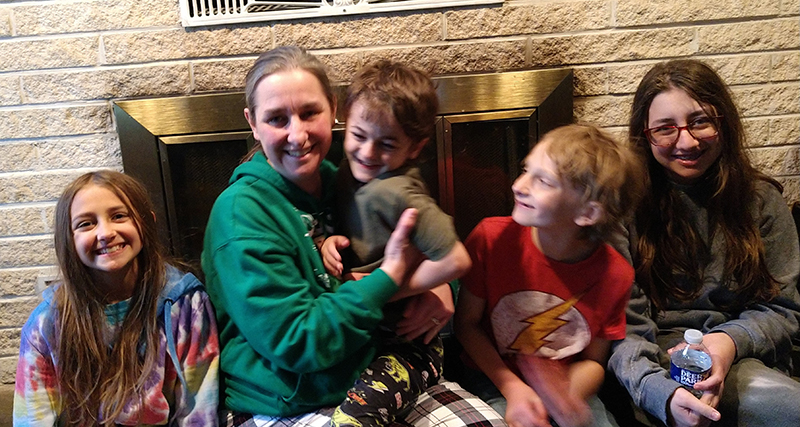 For Mother's Day, all my mom said she wanted was some peace and quiet (which is a very hard thing to get around here), and that was perfectly fine. I love my mom so much, and she does everything for us. You are amazing, and happy (late) Mother's Day to you! Happy (again, late) Mother's Day to all the moms out there!
Well, there were just so many different types of cakes that went out this past weekend, from Mother's Day to graduation. Now, I am looking forward to high school graduations, which will be featured! I hope you enjoyed these adventures in cakeland!