I am so sorry that these blog posts have been posted oddly these past few weeks, or months, if I say. School has been starting up, and I needed to get into a routine where I can write this and do my schoolwork. But enough about me. You came here to read about cakes!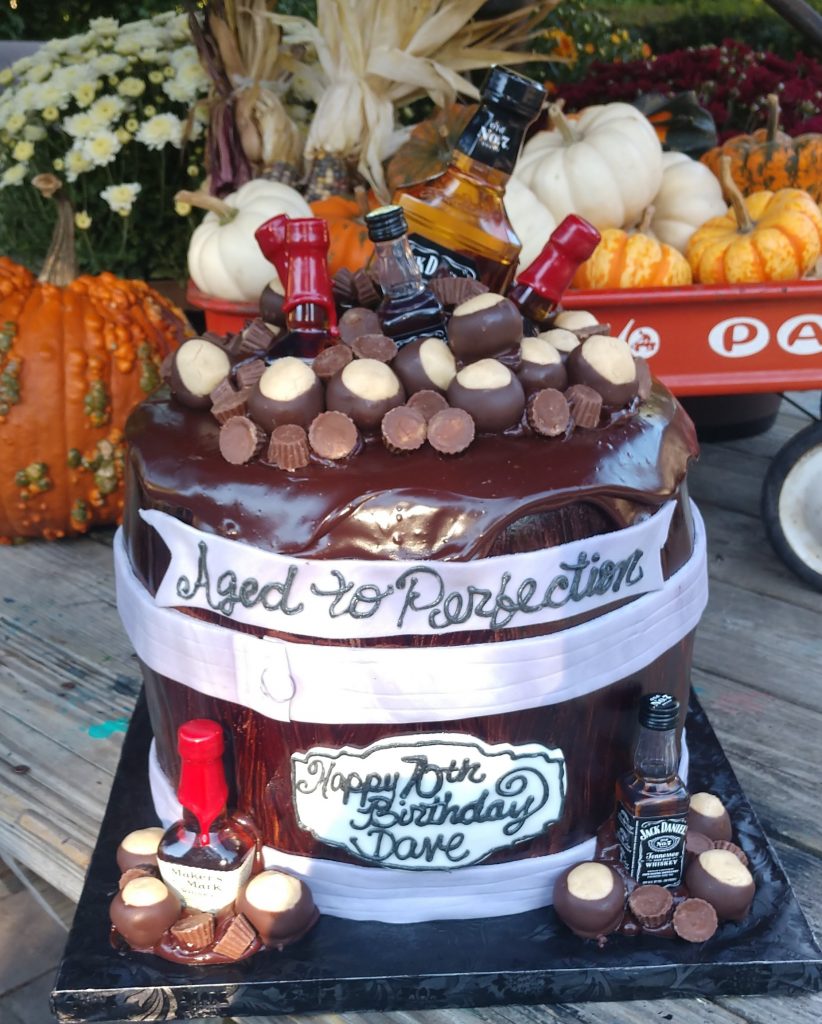 This weekend, there were two very special cakes. I'll start with the cool one first. This cake was just, in simple words, super cool. It was a huge whiskey barrel, probably about the size of a 4-tier wedding cake. This thing had chocolate around it, spilling off the sides, full of chocolate and peanut butter goodies, with amazing Buckeyes. There was even little whiskey bottles on the top. This cake was overflowing. It was a definite memory. Whoever got this cake, it looked awesome. I hope you enjoyed it!
Now, the next and final cake is a bit more close to our family. On the 19th, it was Elliot's birthday. So, why wouldn't we have a cake for him?! This year, my mom made him a Mickey's Clubhouse cake, though we had to convince her not to do a Mickey Mouse Christmas one, since all he watches is those Christmas Mickey movies! He seemed to love that cake. He has never been much of a smasher, but he did blow out his candles, and poke and eat the cake (along with Sophia and Alex, of course) He had an amazing birthday. Happy Birthday buddy! We love you so much.
This weekend was a weekend I will never forget.