Hello, everyone! I saw two cakes in this past week that I had thought were pretty cool, so I am pretty much going to jump right in. Just as a note, it was pretty hard to choose for this week, there were so many nice and neat cakes, these were just ones that had "popped" out to me this week.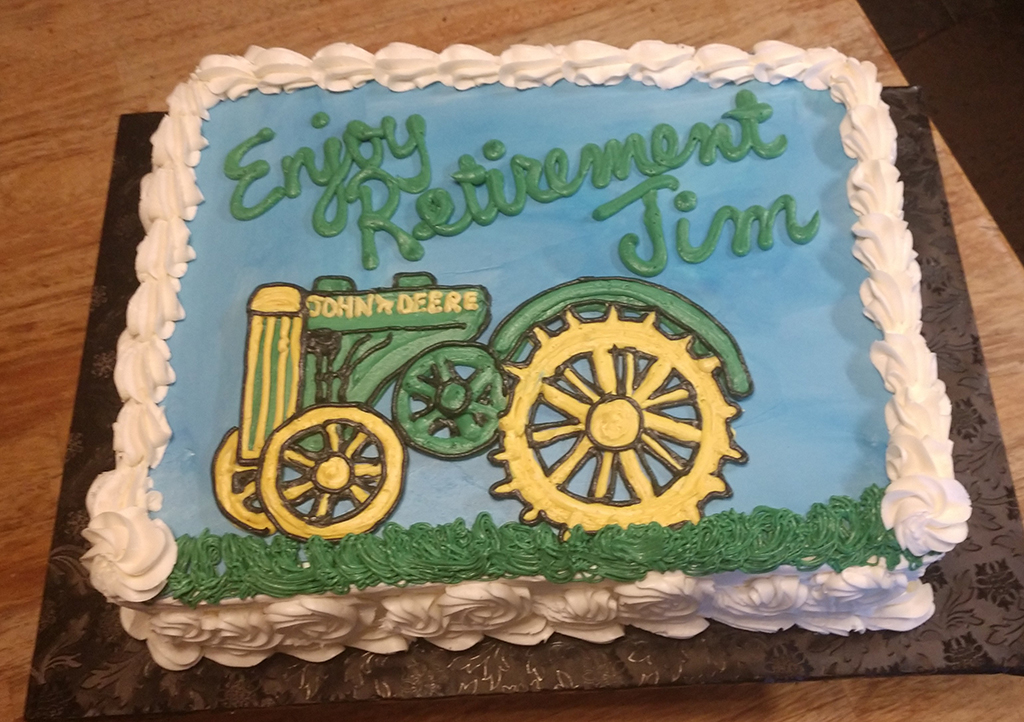 Anyways, the first cake was done on Thursday, of a John Deere. The cake itself for me seemed pretty detailed, and more than usual. I thought that was pretty interesting, how clean-cut it was. Best of all, it was for a man, by the name of Jim's, retirement. I hope you have a good retirement!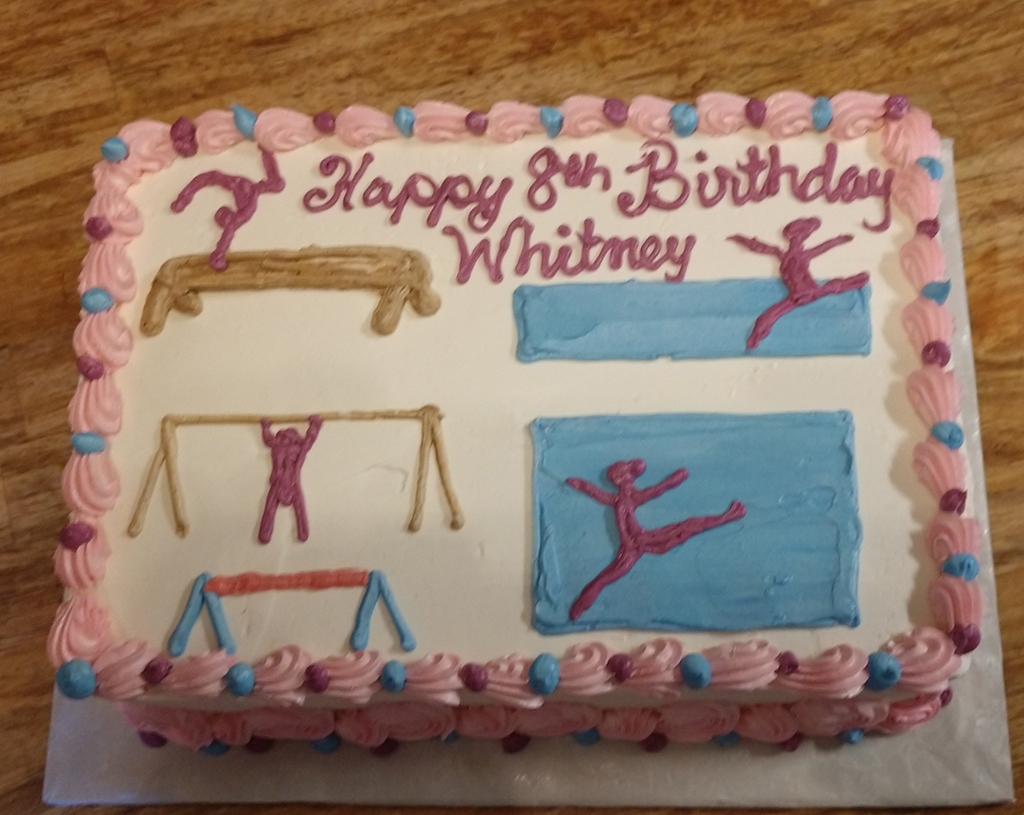 Next, was a little girl's birthday cake, named Whitney. She was turning 8, and as my mom was making it, I noticed a picture on her phone. The little girl had drawn a picture of what she wanted on her cake, details and everything.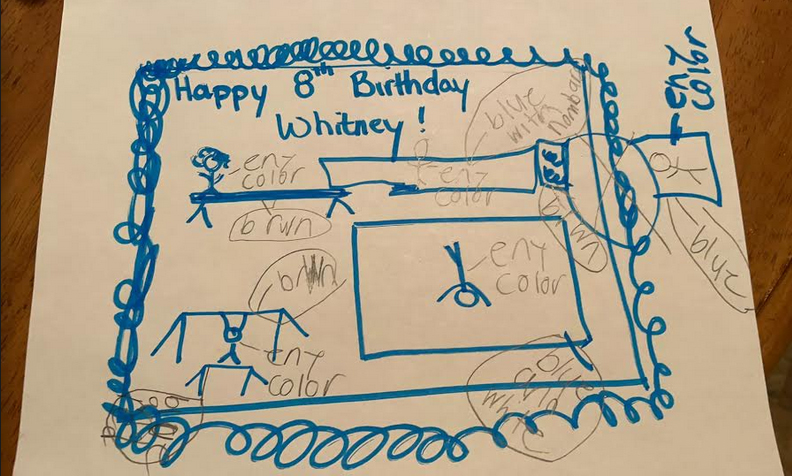 I just thought this was plain adorable. This just made me think of when I would make fake cakes for the art show in elementary, and I would plan out mine as well. I thought the cake as well had turned out great as well, with the black silhouettes of the gymnasts. Well, although this blog was short, it was sweet to the point. I hope you enjoyed these simple adventures in cakeland!