Hello, everyone! As I was looking at the cakes for this weekend, I realized that a lot of them featured nature pieces, like flowers, or even scenes. Many of the cakes that we do include these items, so I thought it would be nice to feature these beautiful cakes this weekend.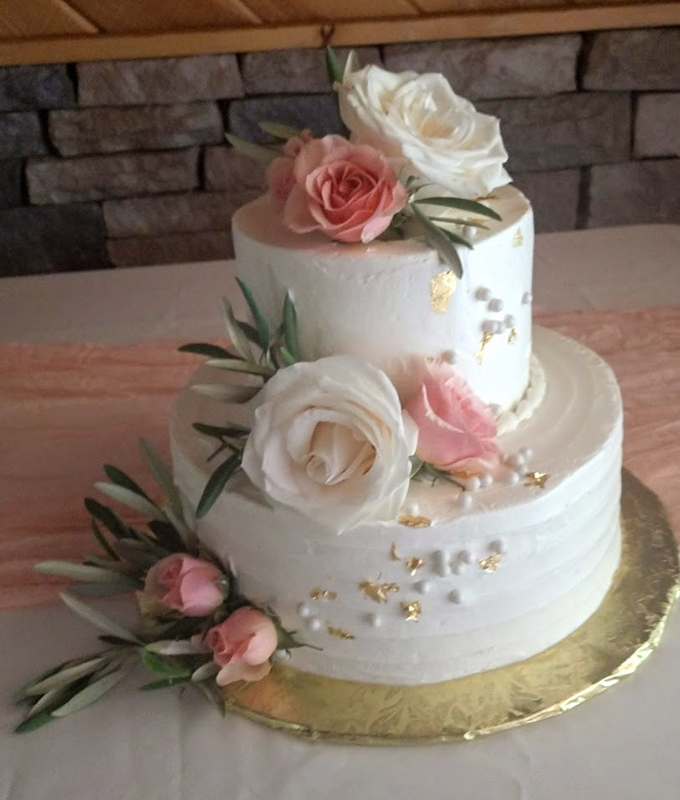 Most of the time, these "nature" cakes include items like flowers, or greens. Recently, it seems that more rustic cakes are more popular. Almost all wedding cakes seem to have flowers of sorts. Out of the few that we had this weekend, I particularly liked two. This first cake was simply a two-tier cake, but the colors on it were amazing. It had several light-pink roses, dark greens, and small gold flakes. I just thought this cake was very cute, and perfect for a wedding.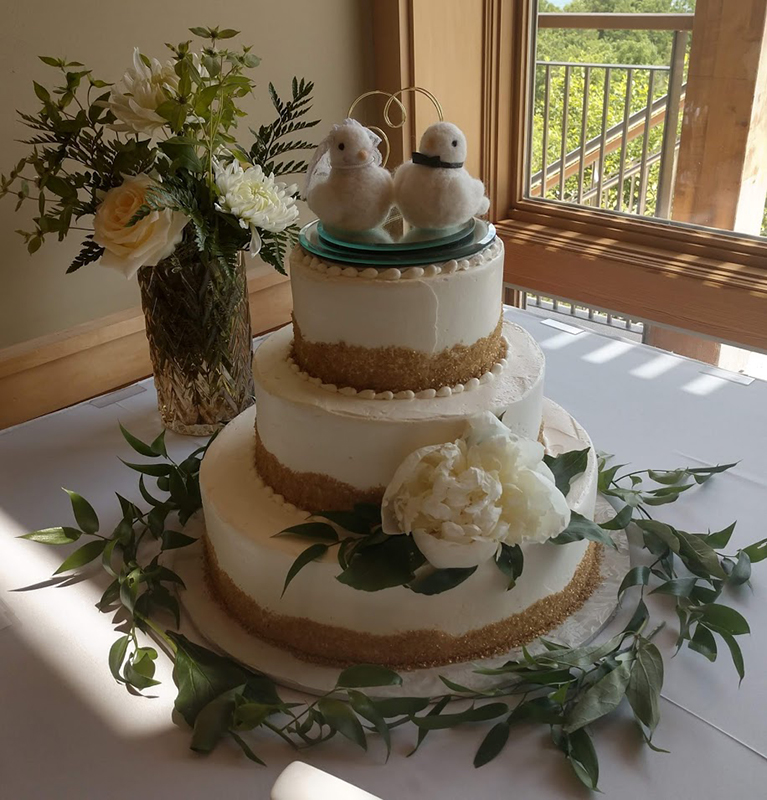 The other cake was a bit more simple, with gold sprinkles along the edges, and lots of greens around the cake. But I think the best part about this cake was the cute bird couple on top! I just thought this was absolutely adorable, and I love (when it is not too hot out, of course) to take pictures of these little guys when I get the chance. I hope you all had wonderful wedding celebrations!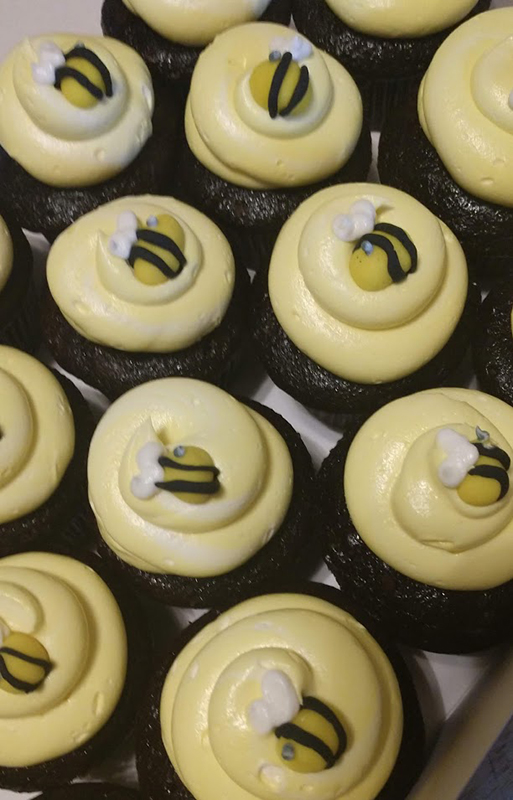 As well, this weekend, there were some nature cupcakes, featuring cute bees! I was kind of happy that I made them, even though I am scared to death of all bees (just ask my parents). But, these little ones were awesome. I hope you enjoyed your celebration!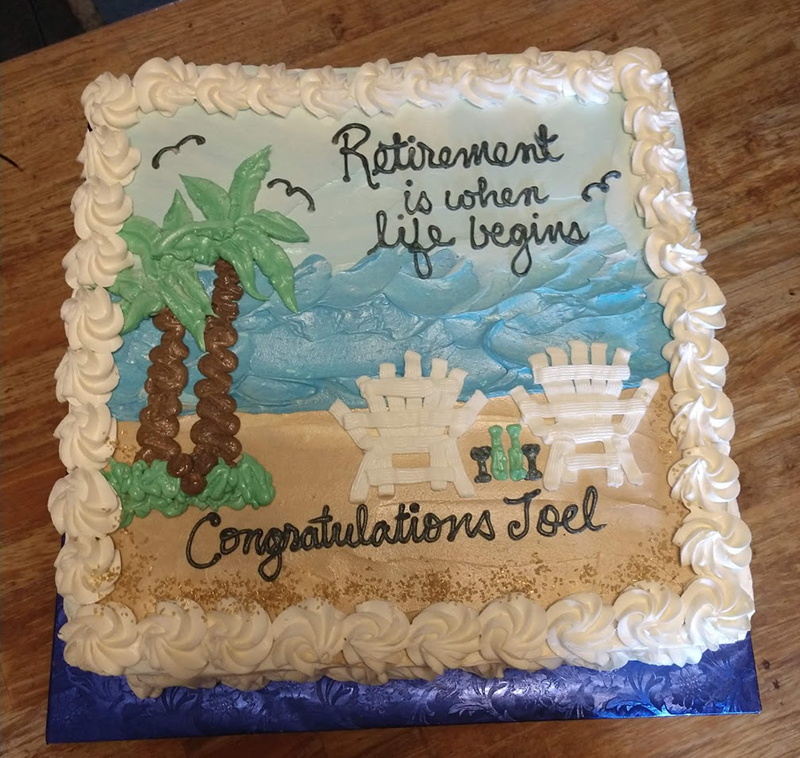 Finally, the last cake on this list is a retirement cake. This cake had two white chairs looking out at a beautiful beach scene, a sunset. I personally thought this was just a pretty cake, and a great way to end these smaller adventures in cakeland for this weekend.