Hello, everyone! This weekend, a lot of cakes (and cupcakes) were done. This weekend in particular, though, had a bunch of wedding cakes. So, for this week's post, I will be featuring some of our amazing wedding cakes! Sorry as well that this blog post is a little late. Enjoy!
This weekend, I ended up going on a delivery run with my brothers and dad for 3 wedding cakes.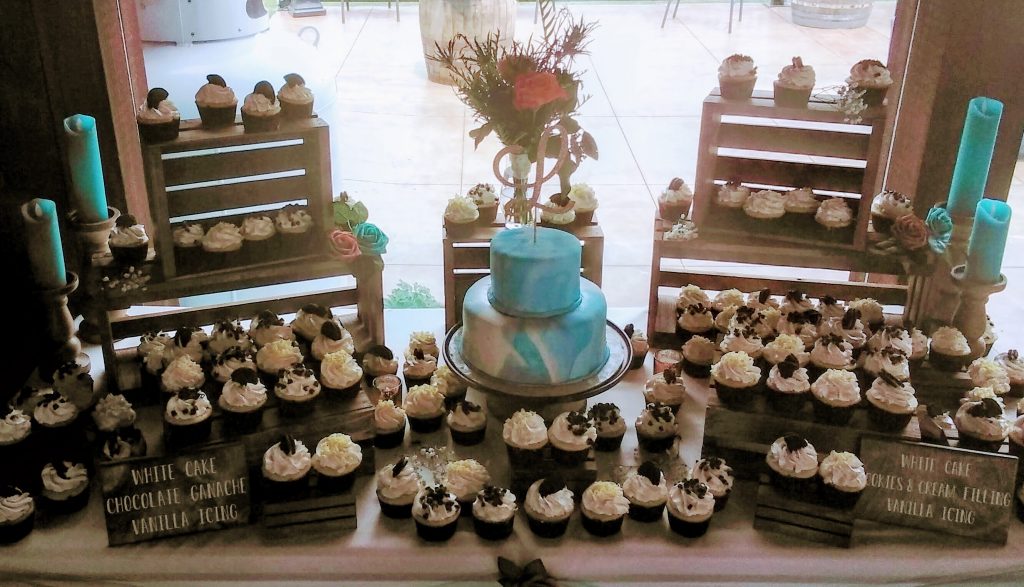 One cake that I absolutely loved from this run was this small, marble cake. There were many cupcakes that went along with this cake (including Oreo ones!) and there was a small 2-tier. Most weddings that have this are just simple white cakes, with flowers and such (which are still beautiful!), but this one was a bit different. This wedding cake was covered in blue marble fondant, light blue. I just thought this one was a nice pop of color. I hope you enjoyed the cake and cupcakes!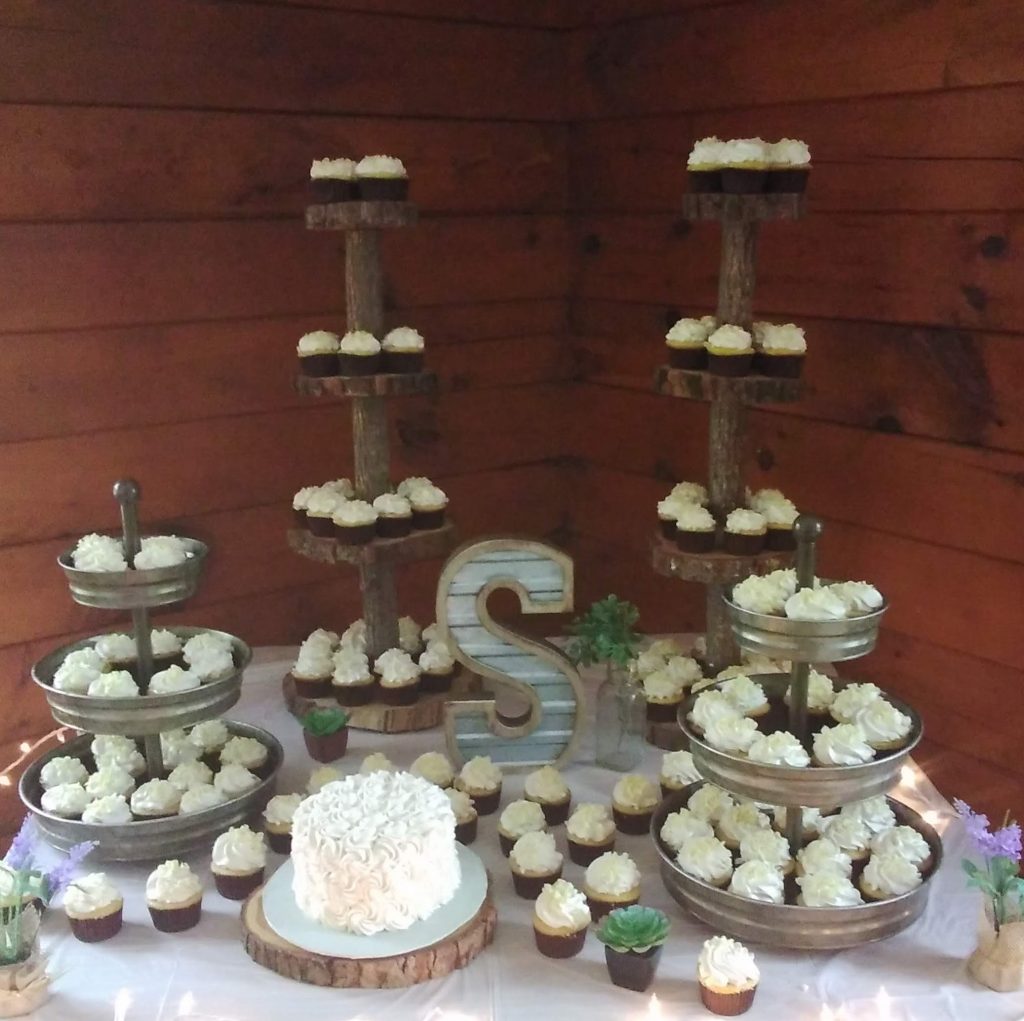 Another cake from this run was pretty simple, with just some white swirls. There were some yummy cupcakes too, but this wedding cake was unique, having a wonderful display. Occasionally, when we do wedding cakes, there are some pretty amazing stands that are given to us (or are already there) to put cakes or cupcakes on. This wedding was one example of that. These cupcake stands were pretty cool, made purely out of wood, and tall, too. There was also this metal stand, and some little succulents. I hope you had a great wedding, and that you enjoyed the cake and cupcakes!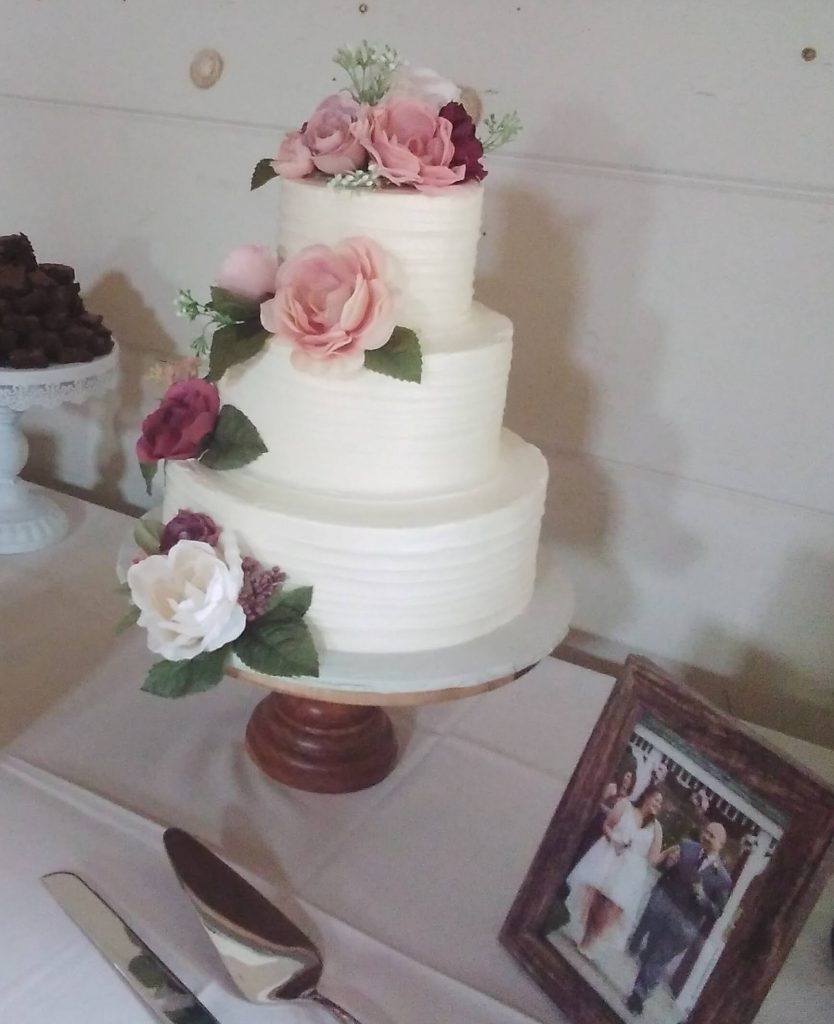 On that run, with my dad and brothers, we also did another, more peaceful cake. This cake was the biggest of them all, a 3-tier actually. This cake had large, beautiful flowers. I really liked their colors on this one, magenta and pink. This was our final cake on this run, and I thought it was a good one to end the day on.
Well, there were many other cakes done this weekend, but sometimes, certain types, like wedding cakes, need a chance to shine. And I don't really think they have for a while due to all the different COVID restrictions. I hope you enjoyed this adventure in cakeland!