Hello, everyone! This weekend, there were a lot of beautiful and unique cakes that were definitely worth mentioning. It wasn't a busy weekend, but it was filled with great selections nevertheless! I hope you enjoy it!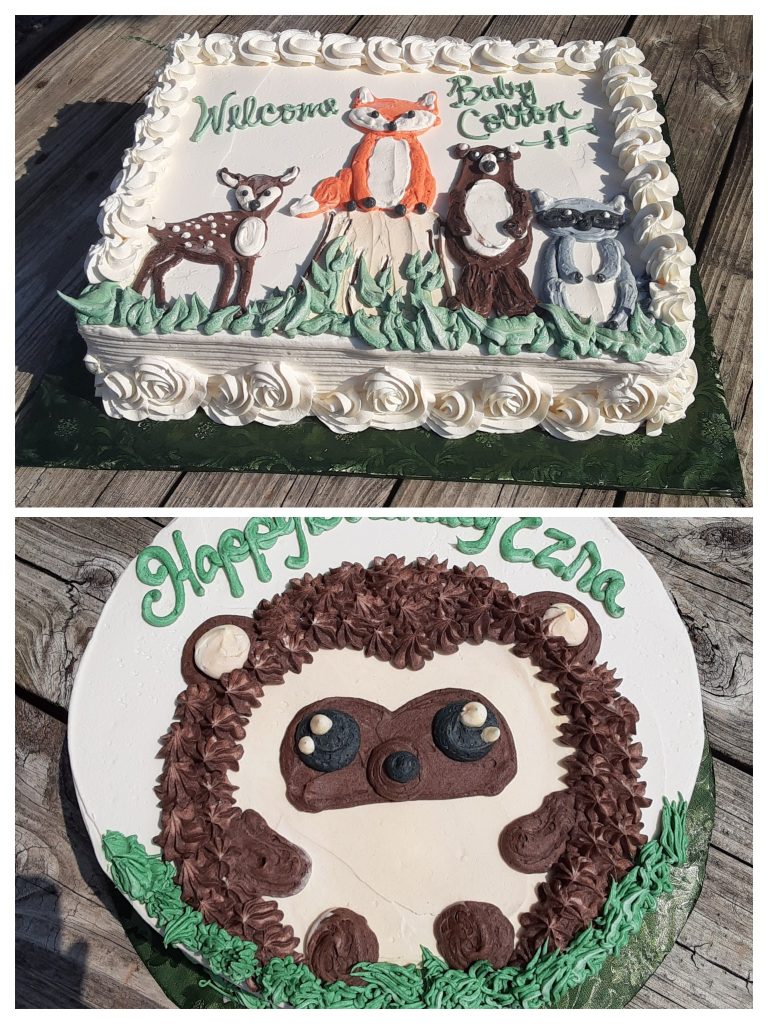 This weekend, there were a couple of cute animal cakes I just loved. Both featured the adorable creatures that you commonly see on younger birthday cakes, or even baby shower cakes. The first featured this little (or big, depending on how you look at it!) hedgehog sitting on some grass. This was a birthday cake, so happy birthday! On the other hand, the second cake was for a baby shower. Someone was holding a wonderful celebration for a newborn, and decided to have some cake with it. This cake showed 4 little woodland creatures around a tree stump: a bear, raccoon, fox, and baby deer. I hope you had a wonderful baby shower!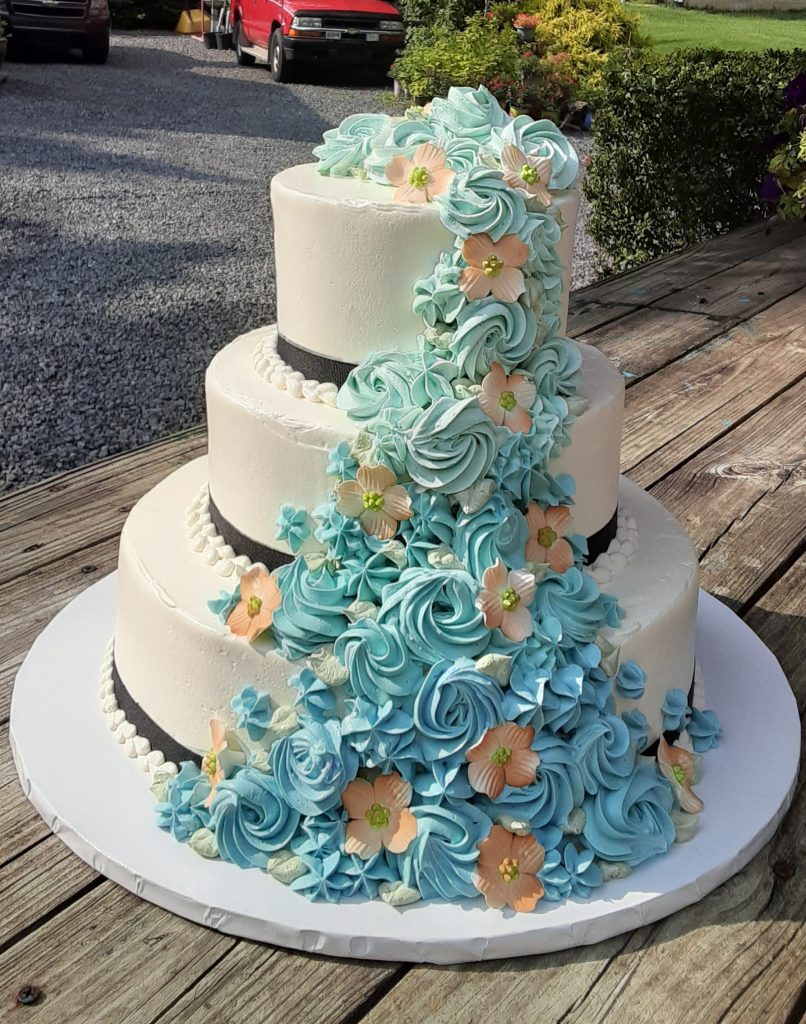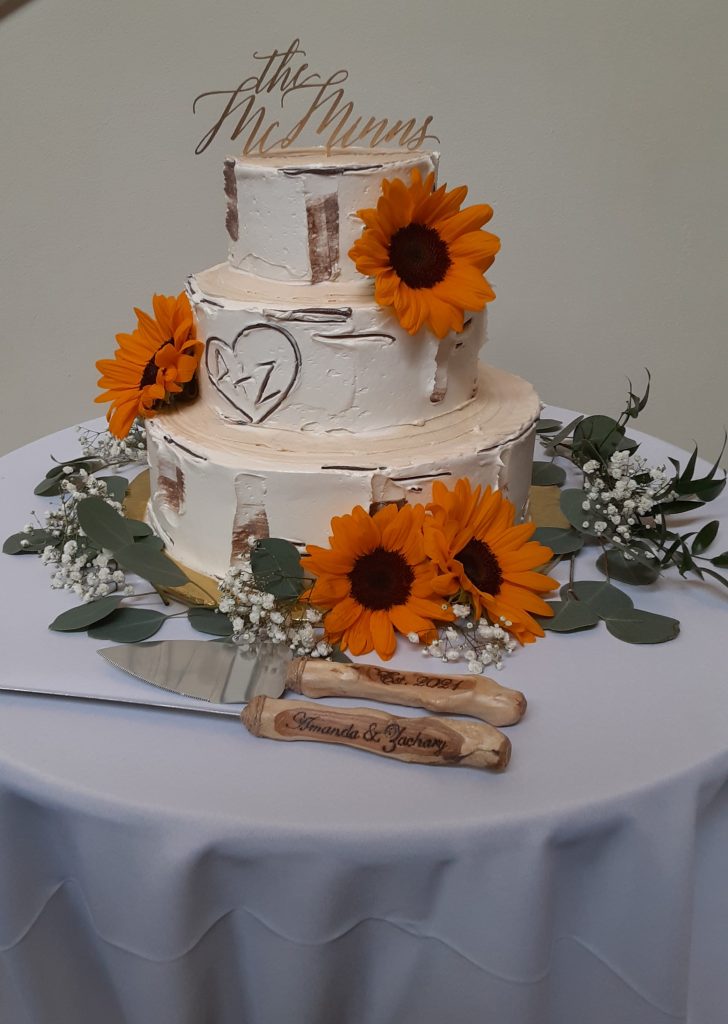 As always, there were two wedding cakes in particular I liked from this weekend. The first was this simple wedding cake, a three-tier. My favorite part about this wedding cake was the icing on the sides, which were decorated to be like a birch tree, not to even mention the eye-popping color of the sunflowers. As for the other wedding cake, its icing design was a bit simpler, old-fashioned almost. But the reason that this cake stood out to me was the flower design of this cake. It featured this wonderful canopy of icing and flowers rolling down the cake, fading from light to dark icing as it was closer to the bottom. Overall, these were great designs, which I hope you enjoyed, making your wedding celebrations a bit brighter!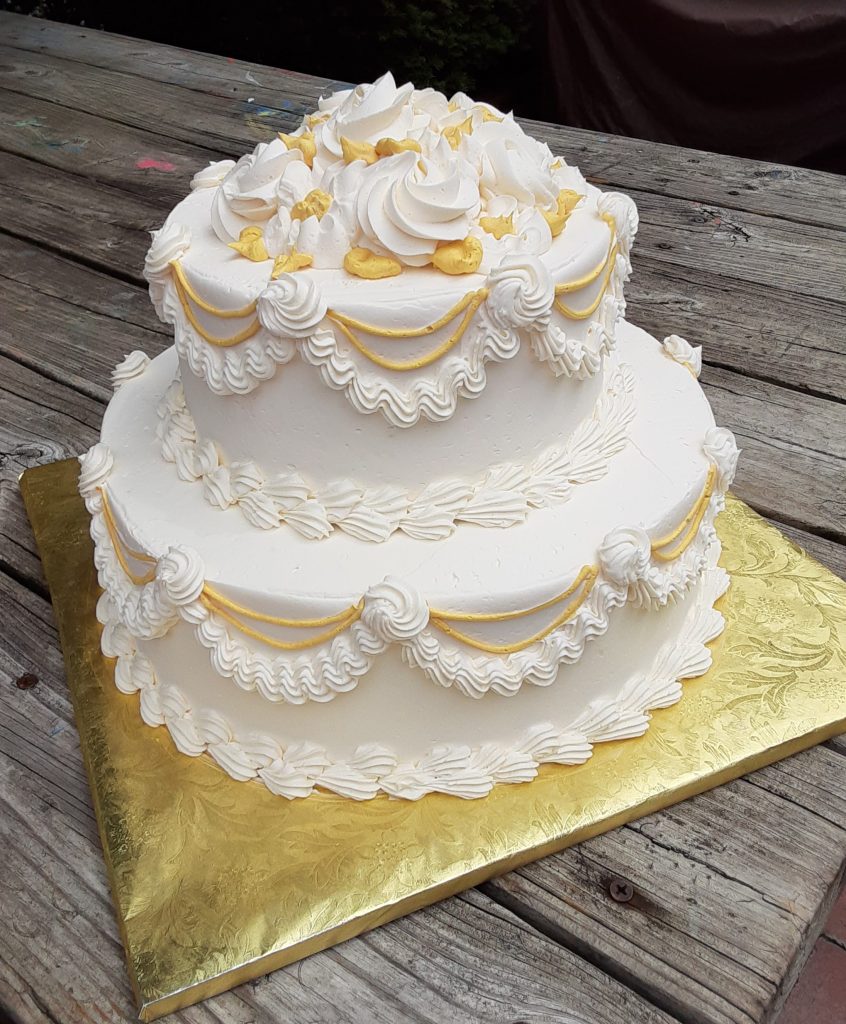 Speaking of which, an amazing anniversary cake was made as well. This cake was only a little two-tier, but it was filled with design. This cake had the make of an old-fashioned wedding cake, with the large tapestry-like icing designs and all. I have always loved this color scheme and design, and it is something that you really don't see that much nowadays (speaking of that design). This was a 50th wedding anniversary, so congratulations!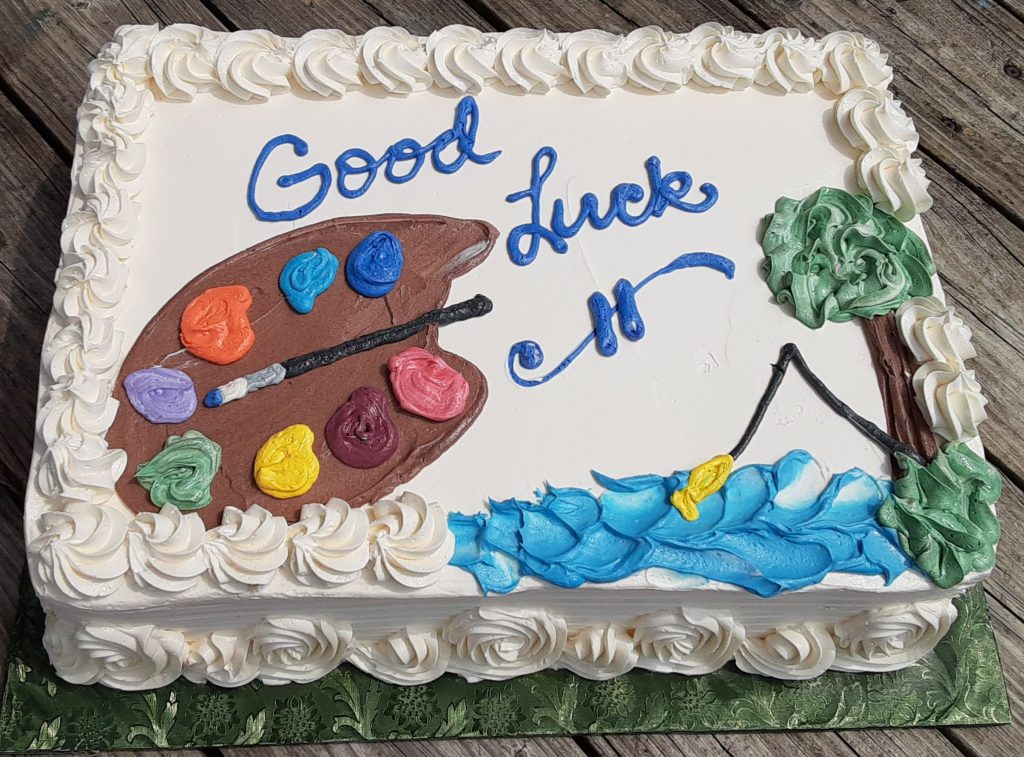 Another cake was also done this weekend for my former art teacher, Mrs. (Megan) Burrows. She was my elementary teacher for most of my elementary school career, and she is now moving near Pittsburgh to live near her family, continuing to be an art teacher. So, my mom made a cake for her friends and co-workers, who had a lovely good bye and good luck party for her. If you are reading this, I wish you the best of luck, you are a wonderful artist and art teacher!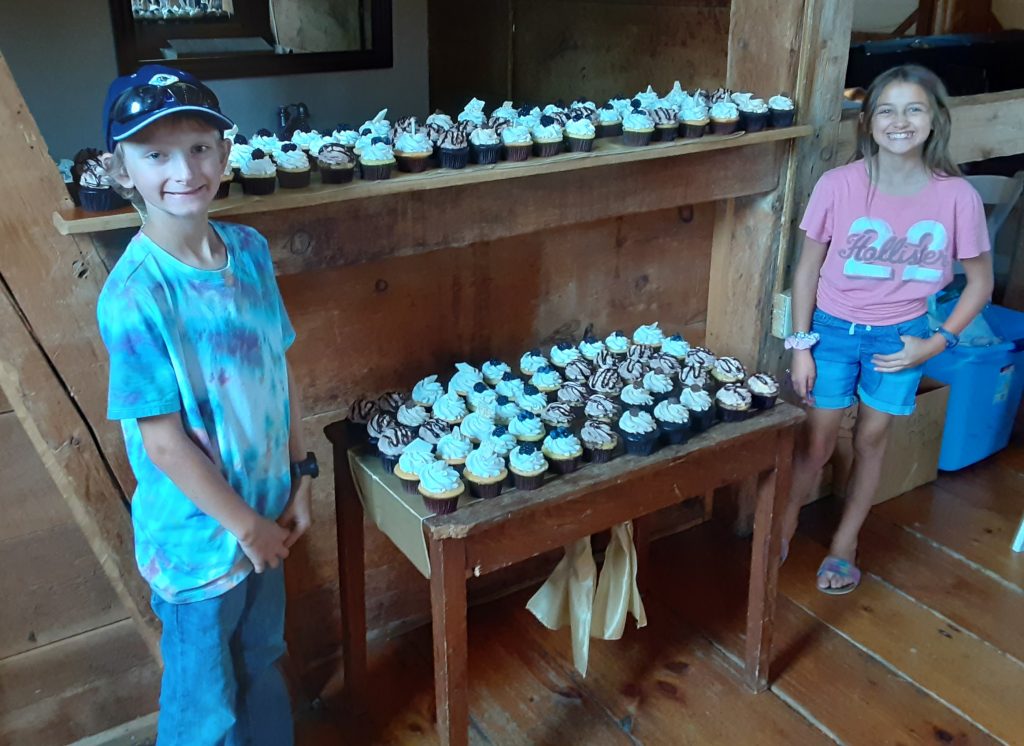 Finally, this weekend, my mom also made a ton of cupcakes for donation to the Hope Fund Gala, which was done this weekend. This fund helps many people in the Penns Valley area, so I am happy that we were able to do this. I remember always dropping off these cupcakes when I was little at the General Potter Farm, and this year, I was thrilled that Sophia and Alex were able to help do this as well. I hope you are able to continue helping people in the future!
Overall, this weekend was filled with wonderful celebrations and memories for everyone, leading to some great adventures in cakeland for the record books.