Hello, everyone! This week, several birthday cakes were done, as usual. They are always great, but I noticed this weekend that we had done a few great birthday cakes: your 1st and 2nd birthdays. The ones you never remember, but there are many pictures of. Anyway, here's a few of our small birthdays that were celebrated this week.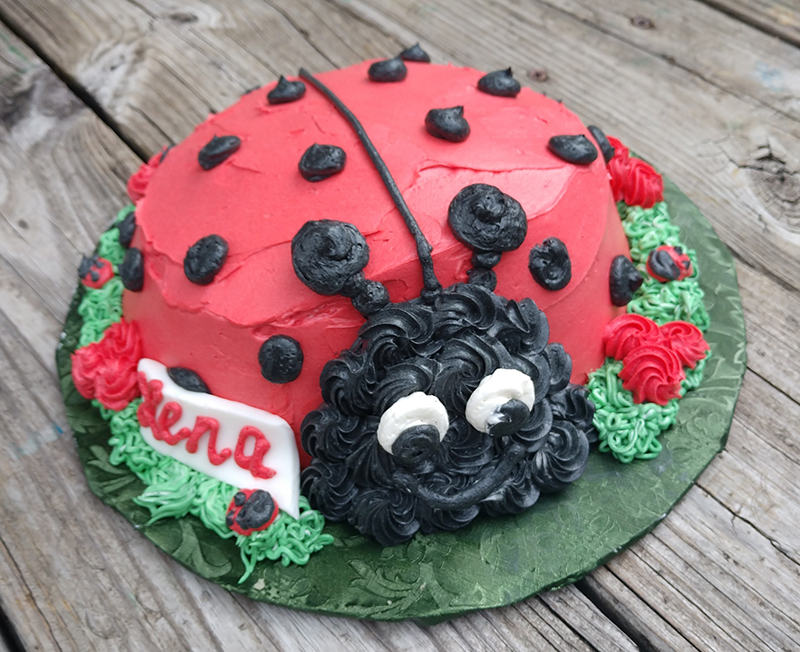 This first cake was what one would call adorable. It was this little (or large, depending on how you look at it) cake was a ladybug! This little ladybug was honestly simple, but had cute eyes, and little tufts of grass around her.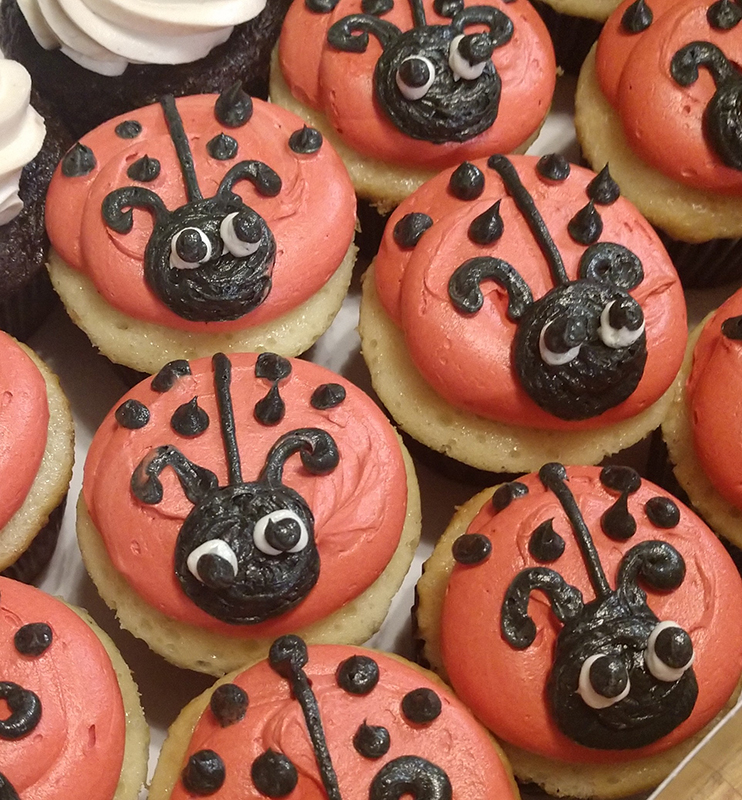 And, there were tiny cupcakes that went along with it as well, matching this cake! I thought this cake was so nice, and, going along with this week's theme, was for a little girl's first birthday. I hope you had an amazing birthday celebration!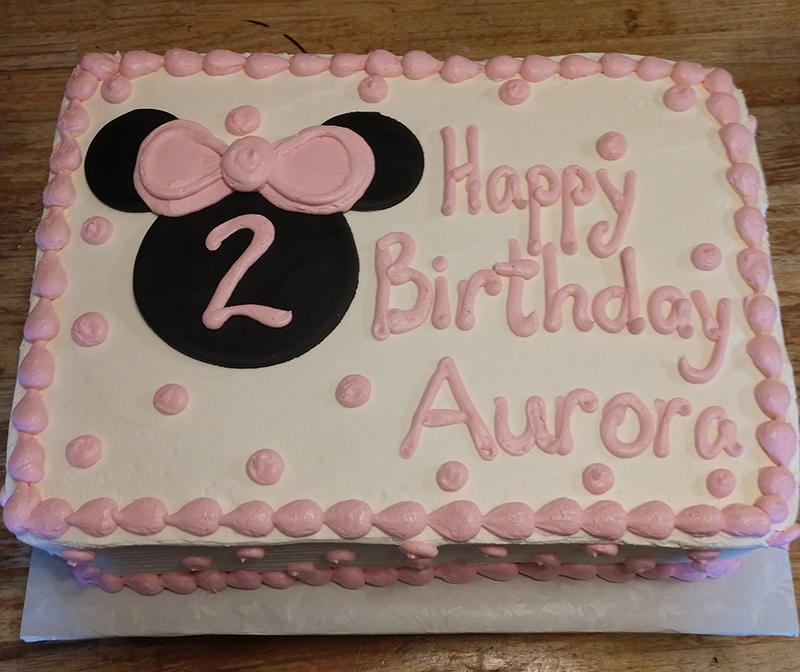 Next, we had a cute second birthday cake. It was a simple cake, with pink dots, and a Minnie Mouse silhouette. But sometimes, the simplest cakes are some of the best. This little cake was for a 2nd birthday instead of a first. I just thought this cake was, again, nice and simple. I hope you had a great 2nd birthday celebration as well!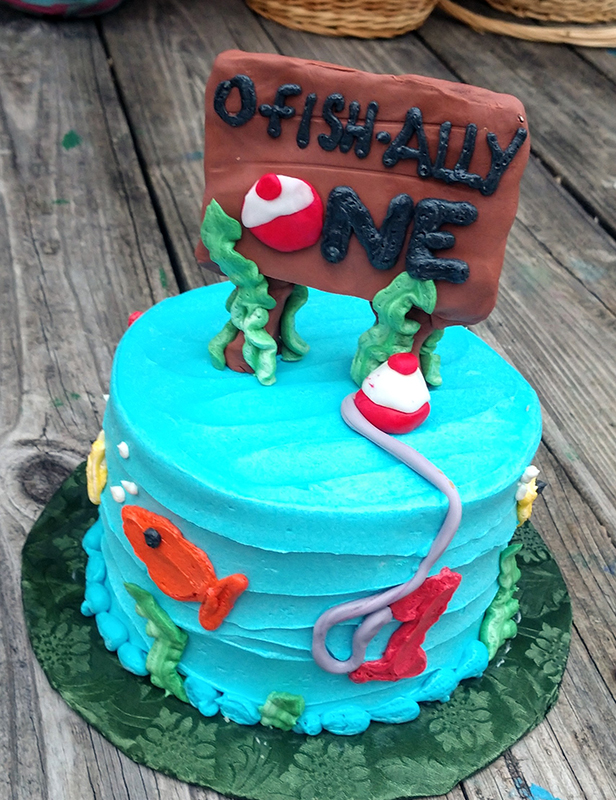 And we have finally come down to the final cake on this list. This small little cake was probably my personal favorite (but all cakes are great). This cake was small indeed, but it had much detail. This was a little fishing cake for a 1st birthday. The cake had adorable fish and a fishline around the sides, and this awesome little sign on top, saying "O-fish-ally One!". I just thought this one was so cute. ["Before" above, adorable "After" below. 🙂 Used with permission.]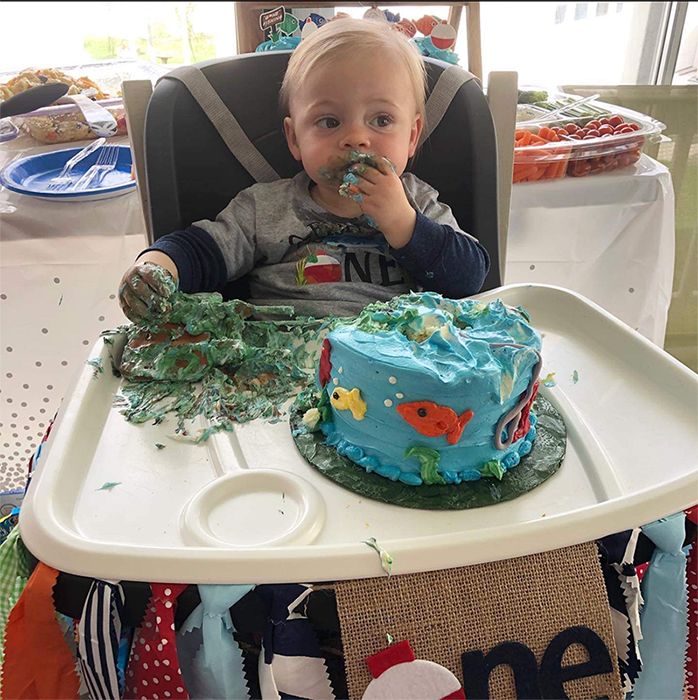 Well, I think these cakes are ones that are definitely picture-perfect for these memories. I hope you enjoyed this small (and little) entry with our adventures in cakeland!