Hello, everyone! First of all, Happy New Year! I hope that 2022 is an amazing year for everybody! Just due to the busyness of the season, and other schoolwork, these posts became a bit delayed for this month. I am looking forward to writing more for this year though! Anyways, we had some amazing holiday-themed cakes that definitely needed a shout-out before this year really sets in. Enjoy!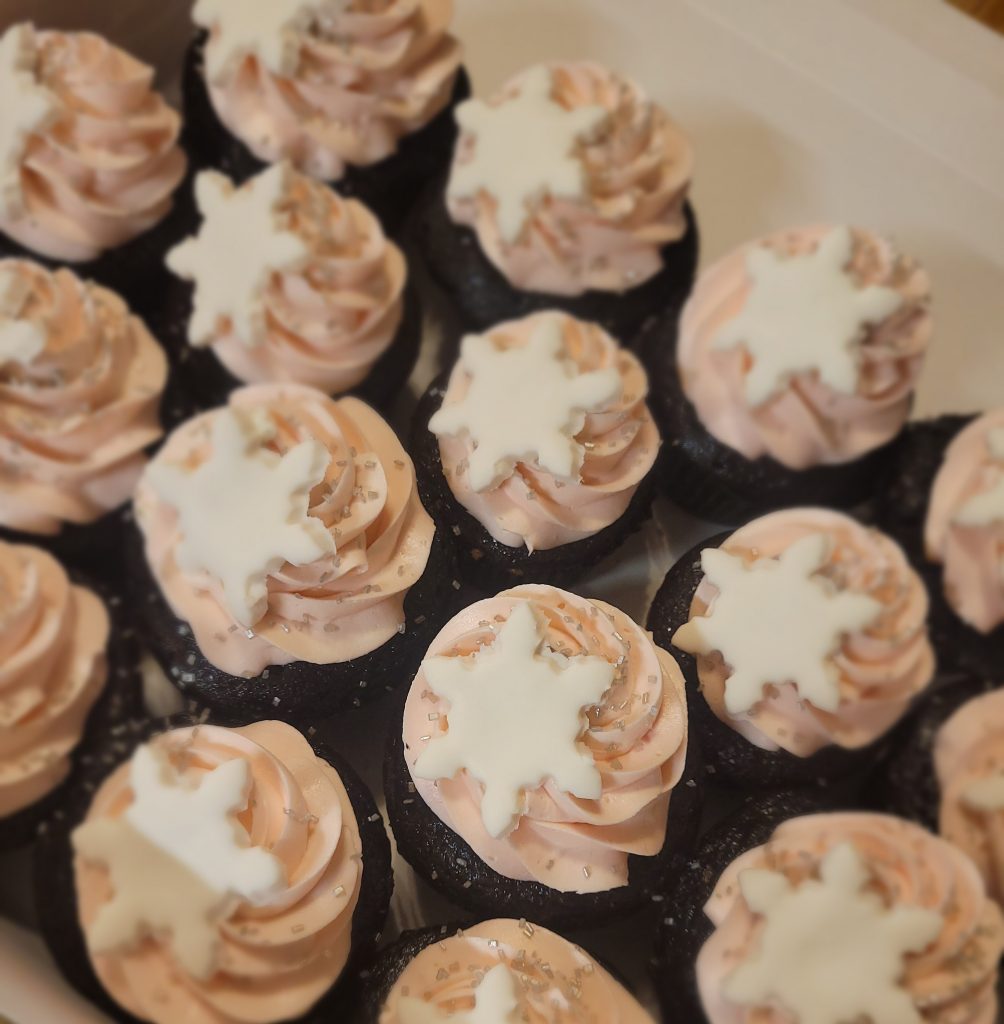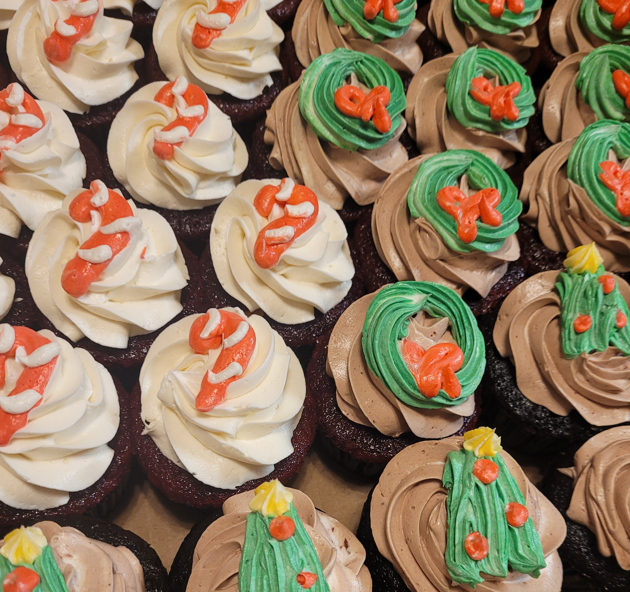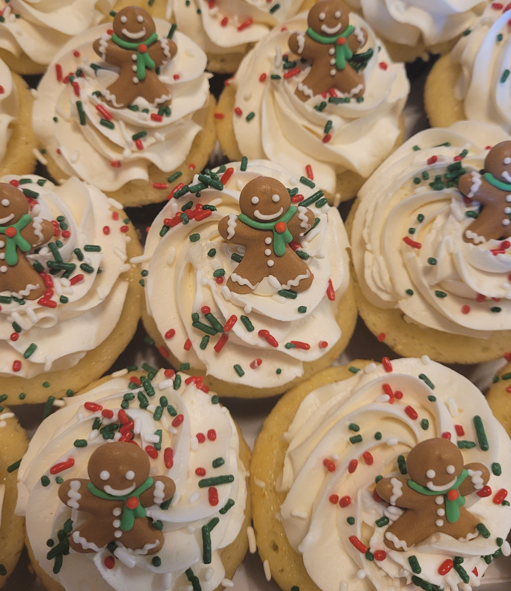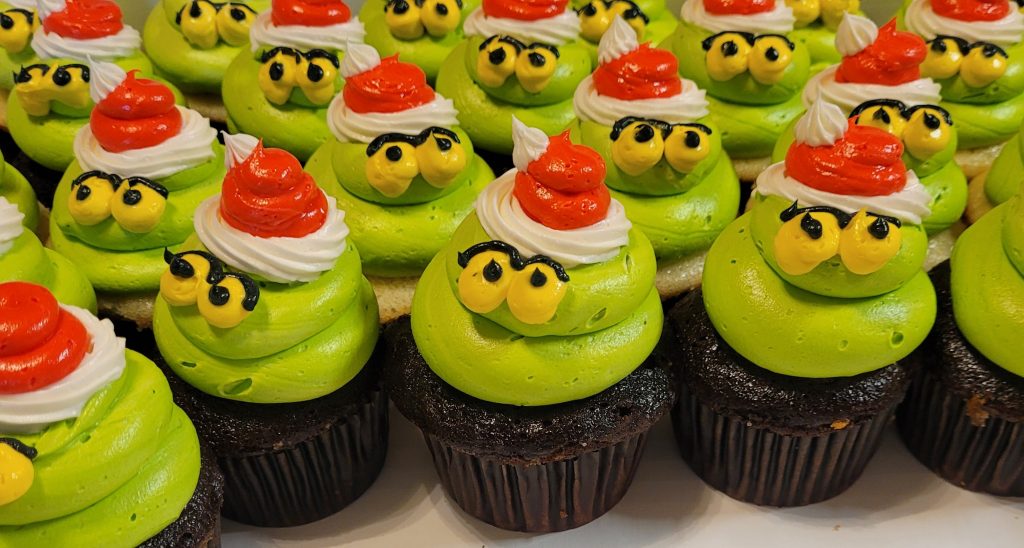 There were a handful of great cupcakes that really showed the holiday spirit this year. One of which were these chocolatey mini cupcakes. I thought these were just awesome, and the small grey sprinkles just added a great touch to this dessert! The next set of cupcakes were probably more traditional, in the sense of Christmas cupcakes. These featured Christmas trees, Christmas wreaths, and candy canes. I think the candy canes were my favorite out of the three. We also got these absolutely adorable gingerbread men, and they were used in several of the holiday cakes this month, including the next set of cupcakes. I mean, they just fit perfectly onto the cupcakes, and the red and green sprinkles helped to create this wonderful piece as well. I think the last ones were my favorites from the month, though. They are little grinch cupcakes! I think the different tips [which makes the different thickness of the icing] was really good for this particular cupcake, creating the grinch's face, and then the Santa hat on top! I hope you enjoyed these little cupcakes!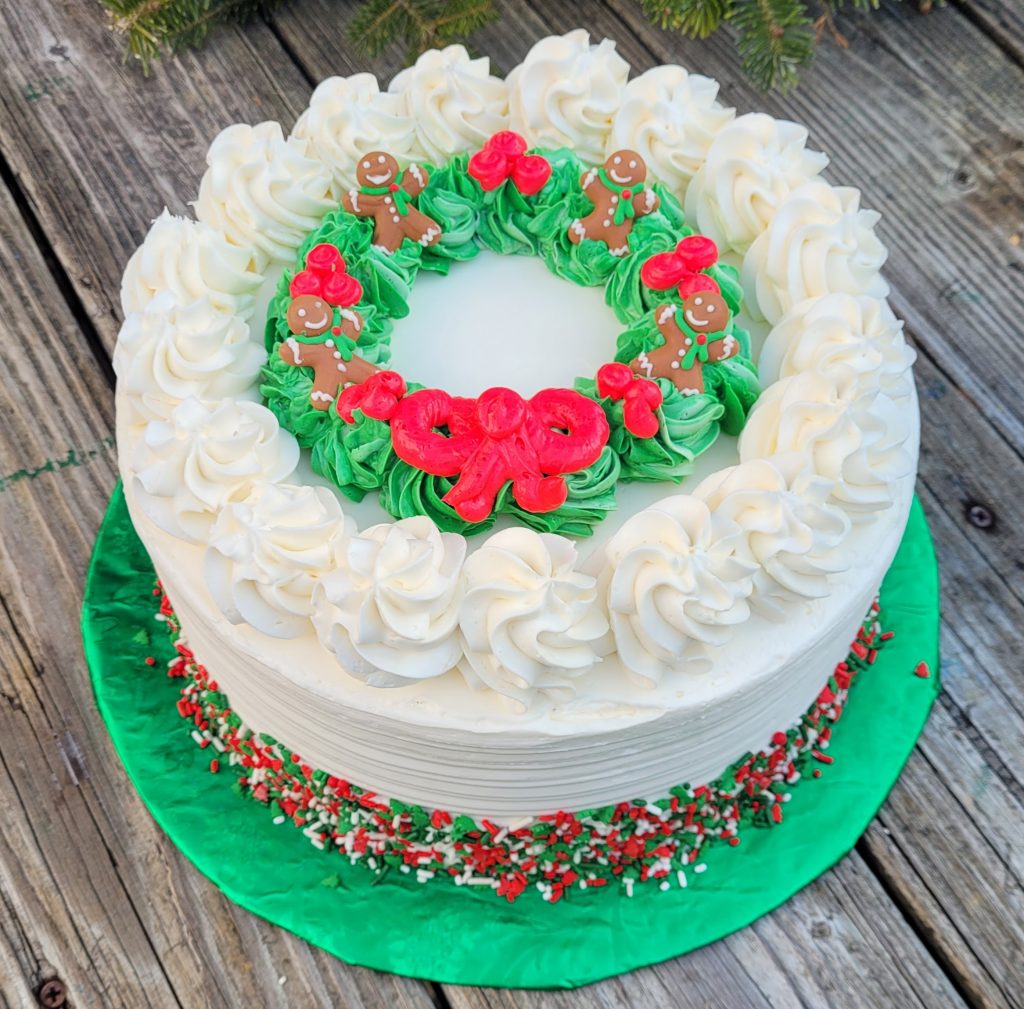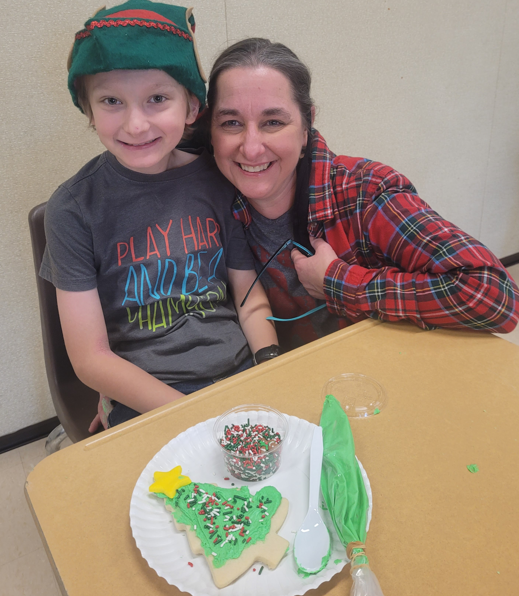 As I mentioned a bit in the last paragraph, those little gingerbread men were used in a few different things during the season. Mostly, though, they were really for a cookie decorating session for the Centre Hall-Potter Elementary School, where each kid got sprinkles, and yes, a little gingerbread guy, to decorate a Christmas tree cookie! I thought this was pretty neat, and I think that they had fun. The gingerbread men were also used in a few different cakes throughout the holidays. And actually, these cakes were pretty similar. Small, round cakes with a large wreath and wonderful Christmas-themed sprinkles. I hope you enjoyed the cakes!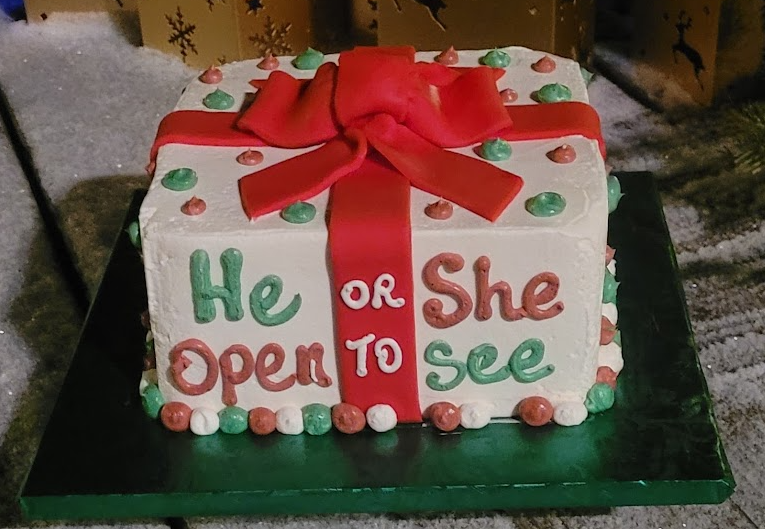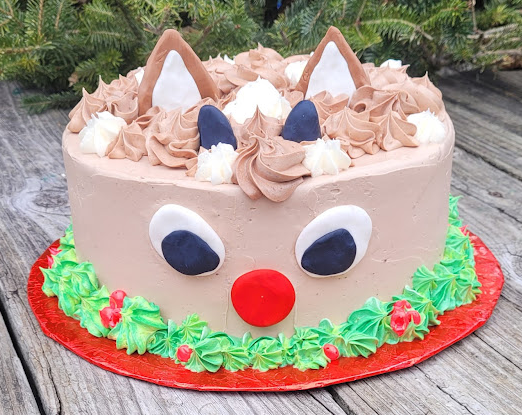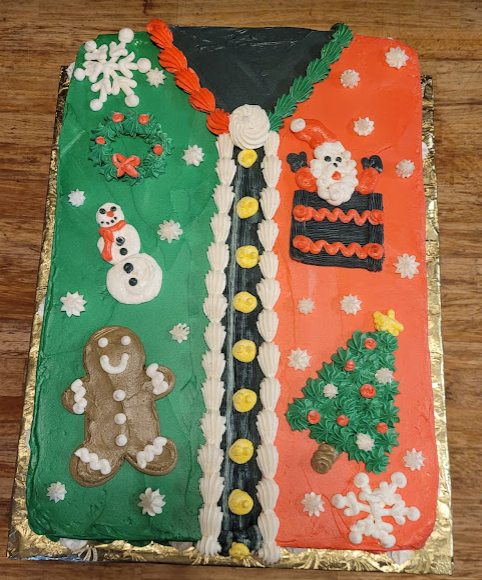 There were some really neat odd-end cakes as well. One was a gender reveal cake, with the Christmas colors and theme. It was of a present, and said "He or she, open to see." This was pretty cool as well. There was also a Rudolph the Red-Nosed Reindeer cake, fashioned like those unicorn cakes, which was fun! Another cake that fits into theme of this paragraph is an actual ugly sweater cake. I thought this was so creative! I like the Santa popping out of the chimney. I hope you guys also enjoyed these cakes!
Well, I hope you enjoyed these peaks into our holiday cakes from this past season. And I hope to write more post with the beginning of this year! This Christmas season is probably my favorite time of the year, and these different and unique cakes make it better every year.