Hello everyone! We are now into our second month in this new year, which came with a simple line of cakes for this weekend. This weekend, there weren't that many cakes, but there is still some to show for my blog. One thing I noticed while I was getting some ideas for this blog was that there were two pictures of the same cake. I asked my mom, and she said that those two were actually for two completely unrelated orders. This type of cake is one that I see a lot.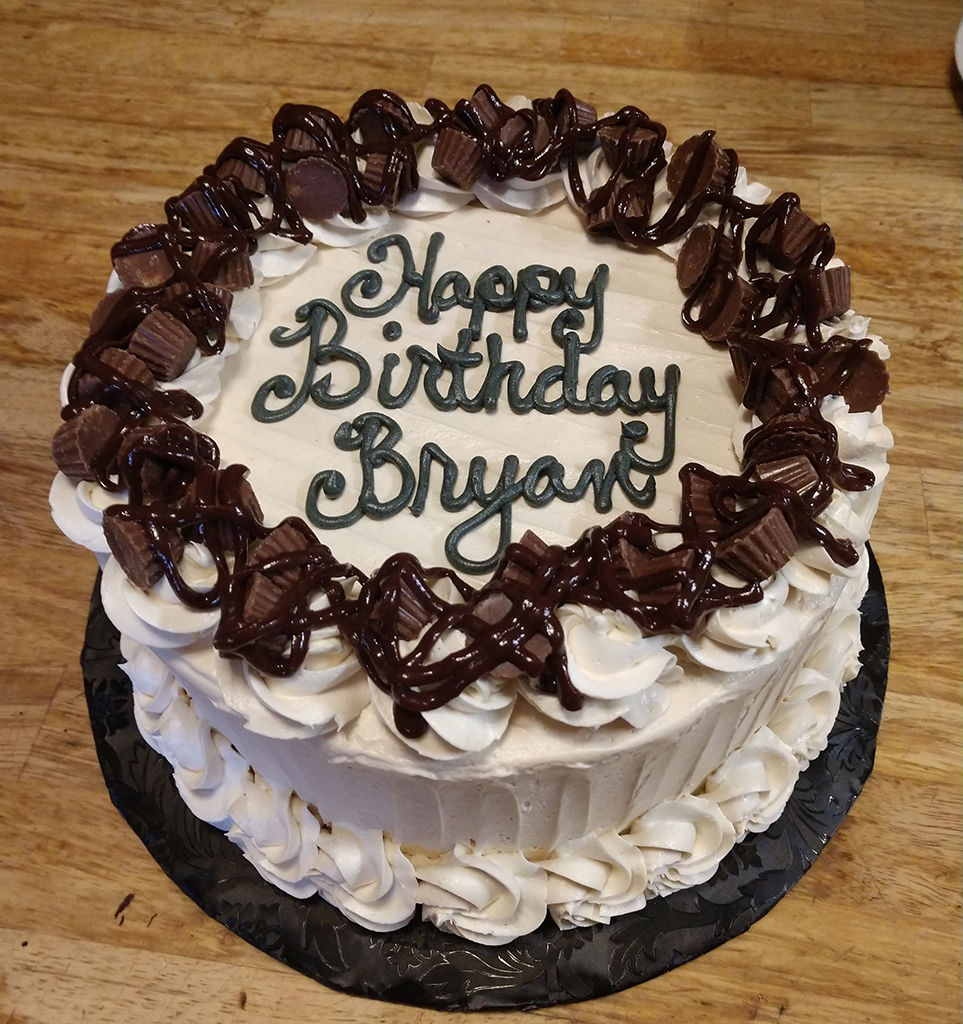 This cake has peanut butter cups, chocolate cake & icing, with even some more chocolate drizzled on top. It's the chocolate overhaul cake, and it's not astonishing that this cake is made at least once every other week, though it is usually more. And personally, I think this cake is pretty cool too. I think my favorite part is the peanut-butter cups! Well, besides that, there was not too much else that happened over this weekend, or at least that my eye had seen.
I hope you enjoyed this sweet little adventure in cakeland!