Hello, everyone! I am sorry a post has not been done for the past few weeks, I have just been a bit busy with school. Anyways, this week, a few interesting stories have occurred, and several amazing cakes (to my opinion) were done.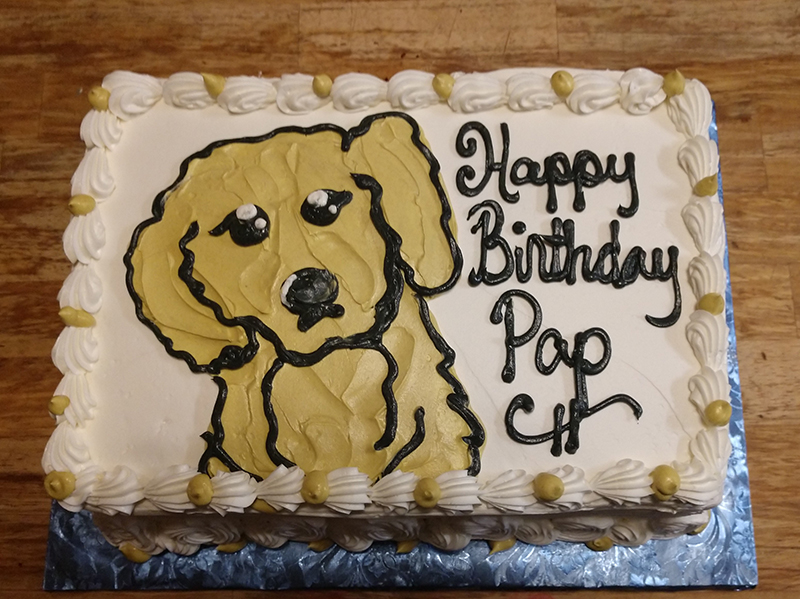 One cute little cake I had seen this weekend was one of a golden retriever, with the words "Happy Birthday Pap" written. I had seen this cake and thought it was so nice, and adorable at the same time. I hope you had a great birthday!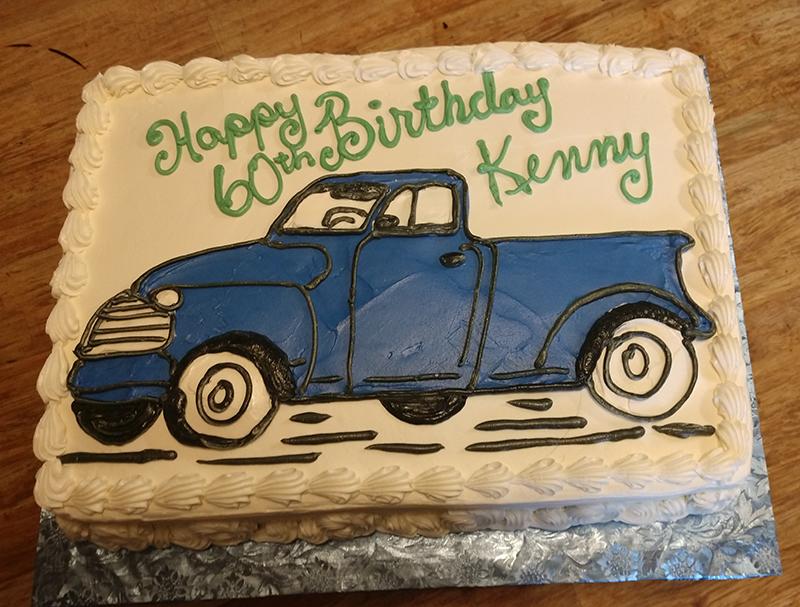 I also loved this one 60th birthday cake that had a vintage truck on top. My dad always talks about how much he loves those and he especially liked this cake, and I did too!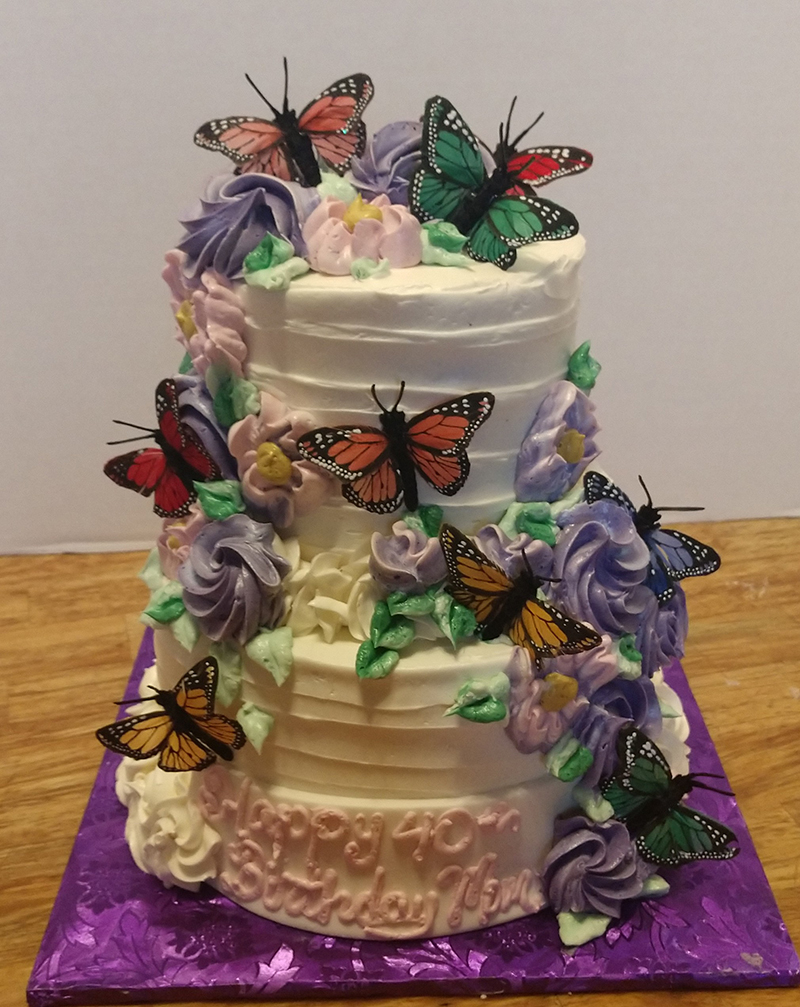 Finally, today, Sunday the 28th, my mom had made two beautiful nature cakes. I love these types of cakes, I think they are very pretty, and I think the outdoors is so peaceful. The first cake was a lovely two-tier cake, covered with wonderful butterflies and light violet flowers. My mom told me that the cake was for a mother, and the two daughters had both wanted a butterfly cake for her birthday. Now isn't that sweet? Another wonderful nature cake that was done was of a little pond of frogs, which in the way it was presented was so nice. Last summer, we had hundreds, and I mean hundreds, of tadpoles growing into little frogs, and we had watched them intently. This was also an amazing birthday cake, so I hope you both had lovely birthdays!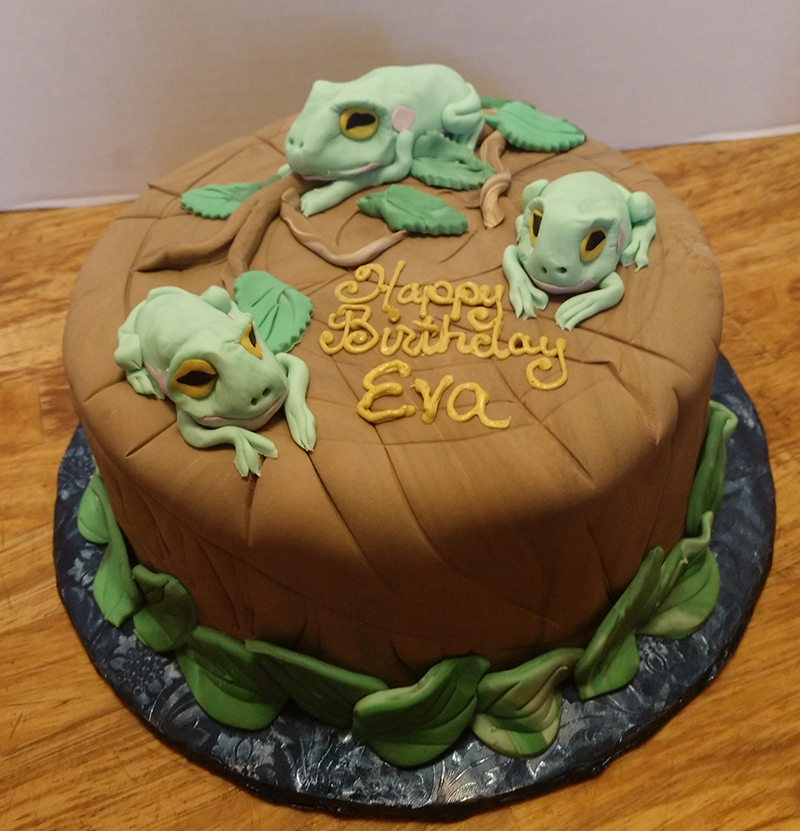 There were a lot of cakes this weekend, that were filled with heartfelt surprises, which are sometimes the best to make some adventures in cakeland.