Hello, everyone! This weekend, there were some pretty neat cakes that were definitely worth mentioning once again. From fondant-covered cakes to beautiful weddings, there were many cakes to love. Enjoy!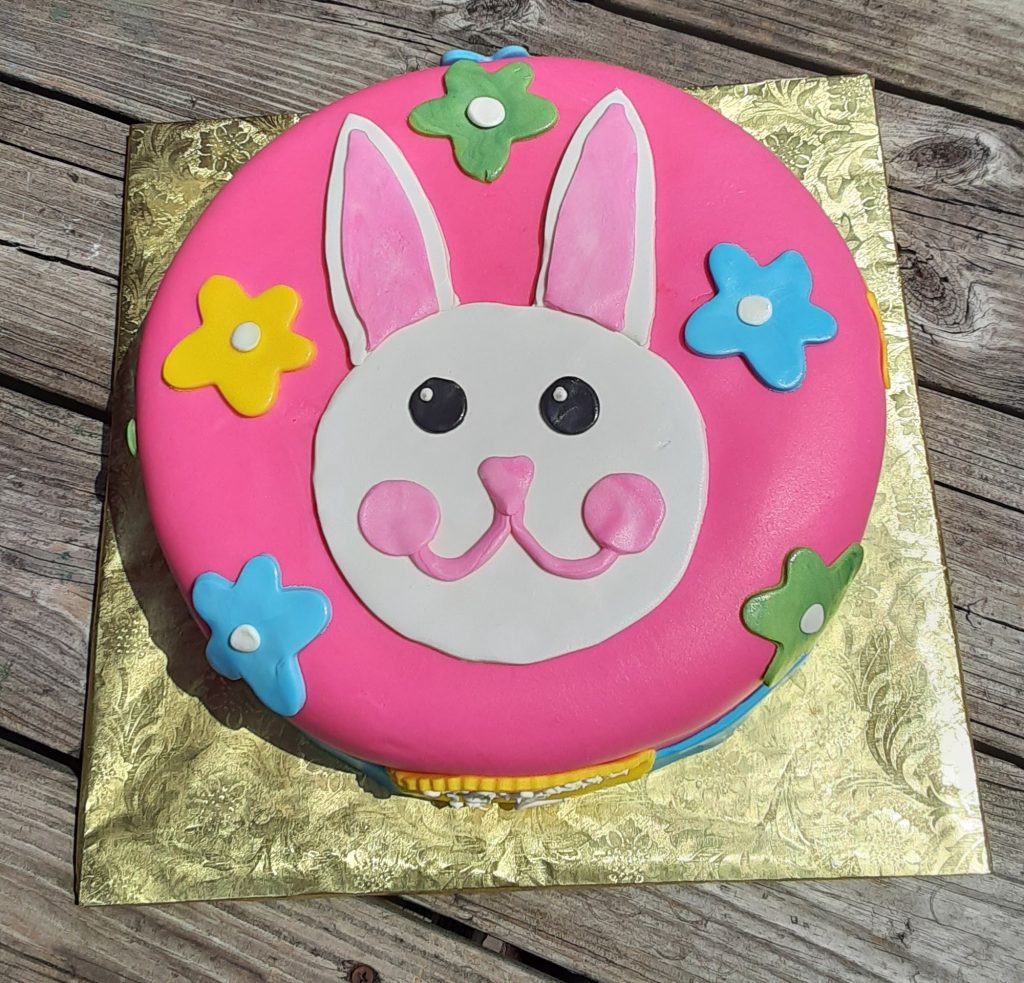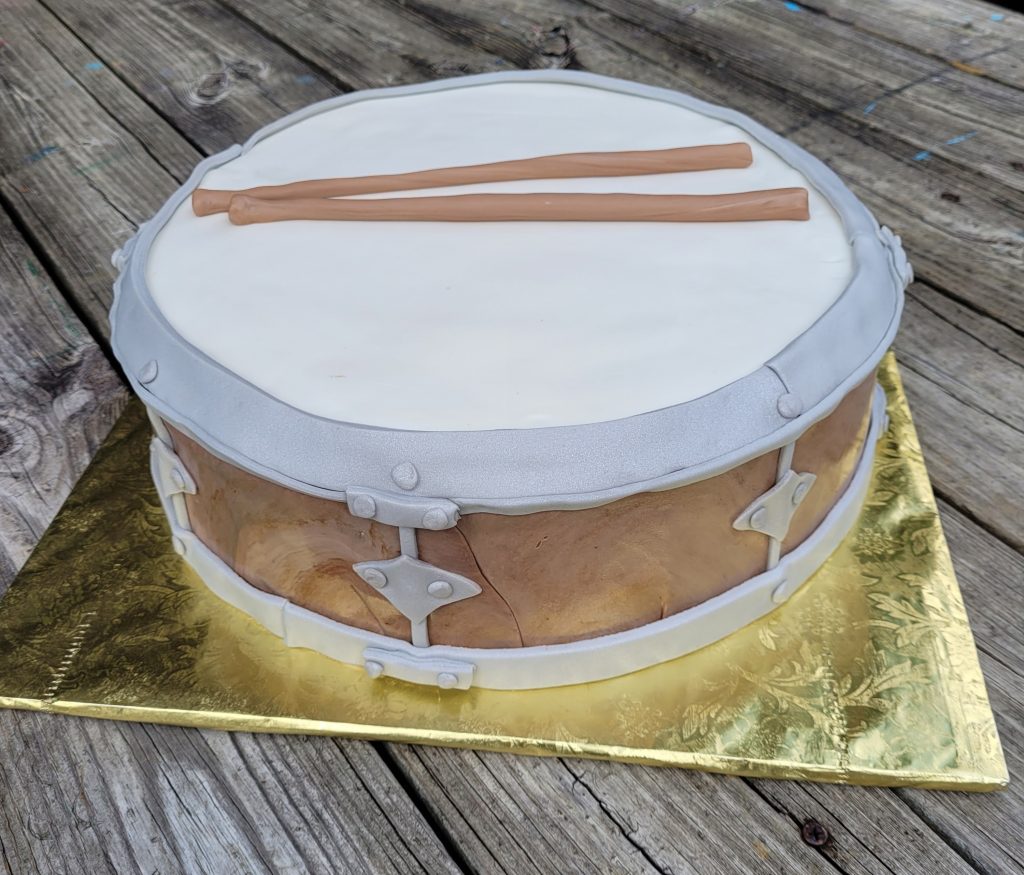 As I mentioned in the previous paragraph, there were, two in particular this week, some fondant covered cakes. I used to see many cakes that were literally covered in fondant, mostly birthdays, but they are not as popular as they once were. This week, my mom made two fondant covered cakes: one of a bunny, and the other a drum. The bunny cake was just so cute! This was definitely the one that reminded me of old-fashioned cakes, with the bold colors and the flowers, going around a bunny's face in the front. This was a birthday cake, so happy birthday! As for the other cake, it was for a rehearsal dinner for a wedding. I thought this was pretty neat. The cake was practically a large drum, evening including drumsticks! I also liked the fondant coloring on the sides of the drums, I thought this made it more realistic. I hope you had a wonderful celebration!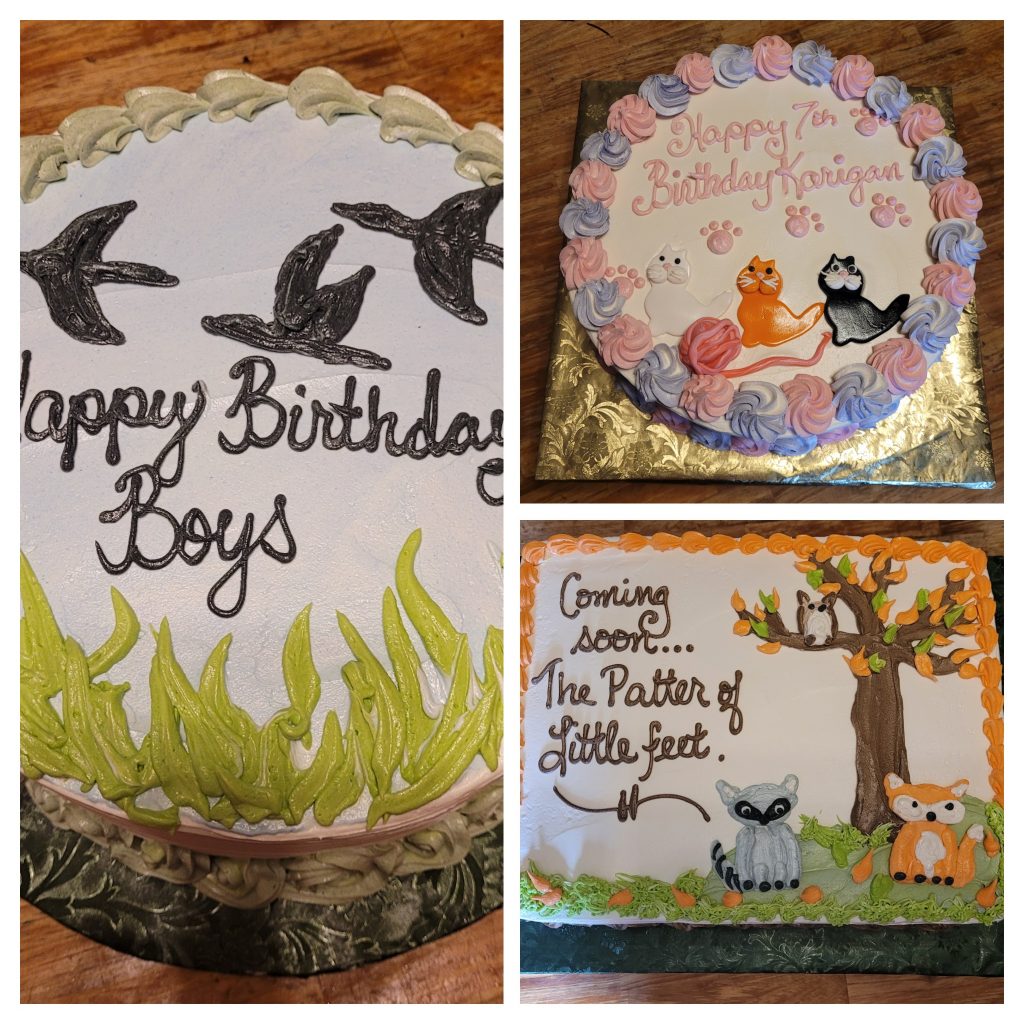 There were also some animal cakes this weekend as well, not including the bunny! Once again, there was a woodland creature cake (I'm sorry, I just enjoy these a lot!) that I liked. It featured a little fall tree, and a fox and racoon. But I think what made this little guy stand out was the owl that was in the tree! I usually see animals like foxes and raccoons and such, but not many owls. This was for a baby shower, so I hope you had a lovely celebration! As for the other cake, it wasn't woodland themed, but it did feature one type of animal: cats! I think cats are pretty cute, and kind of quiet. For a 7th birthday, this cake featured 3 little cats with a yarn ball. And it featured a nice little color scheme as well (pink and purple). I hope you had a wonderful birthday! There was also another animal birthday cake as well, for two boys. These two liked duck hunting so they had this as a theme! This cake featured some ducks flying, and some wetlands grass as well. I hope you also had a good birthday celebration!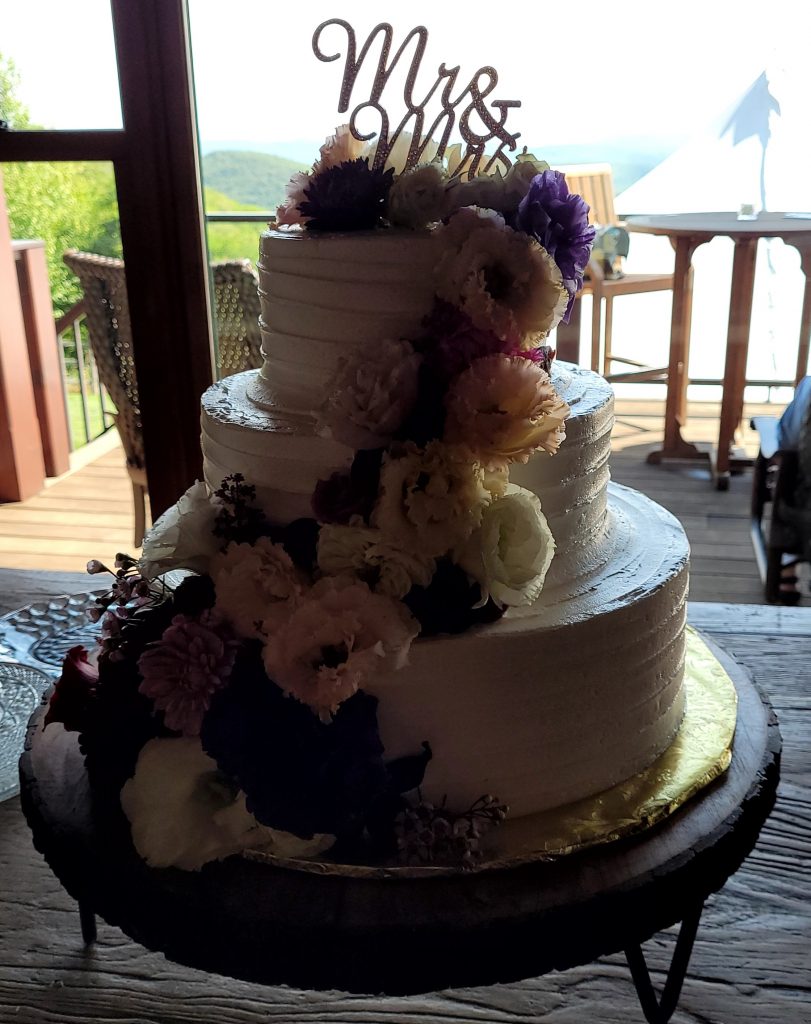 As always, there was one little wedding cake that I thought was pretty neat. This three-tier cake that my mom and sister had delivered featured an array of colorful flowers, making a canopy towards the bottom. I thought these colors were so nice, and although I did not go on this adventure, I was told it was great. This venue, Andrea's Lodge, was apparently high up in the mountains, and it was beautiful (according to them, of course)! I have always loved the mountains, so I was so happy that they got to go on that amazing adventure.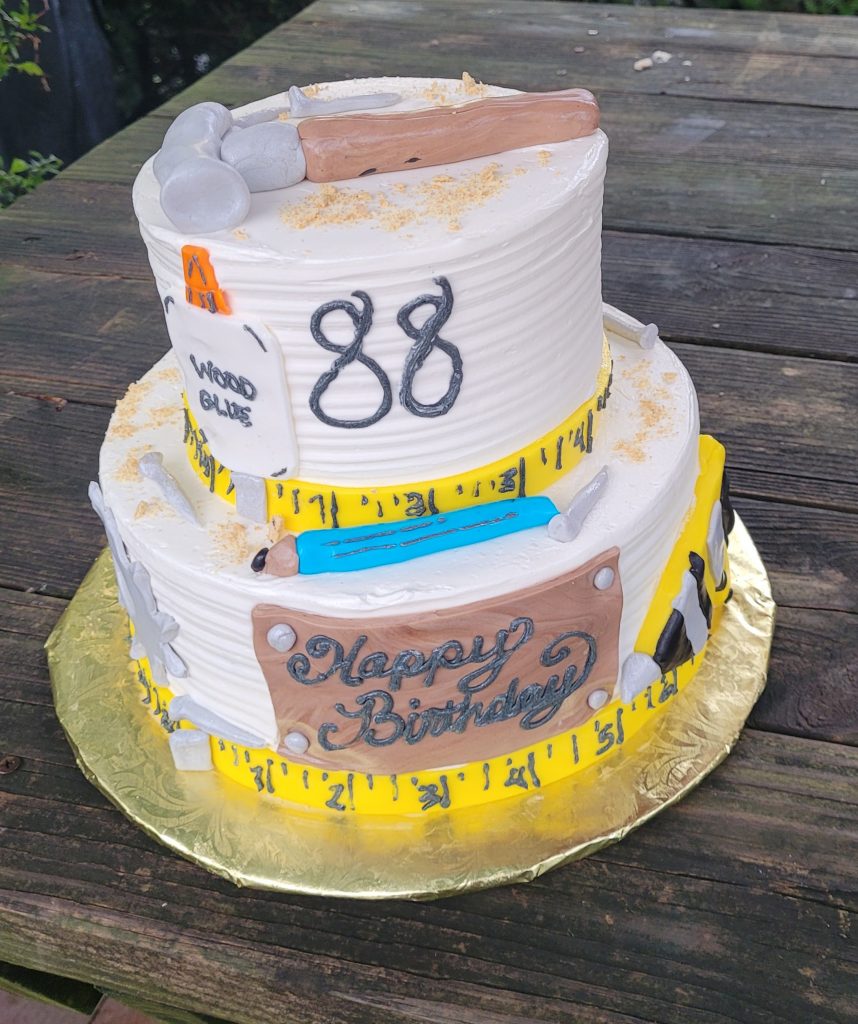 There was also a wonderful birthday cake that was worth mentioning as well. This cake was for a carpenter, and featured measurement tapes, wood pieces, a hammer, "sawdust", and more. I just thought this cake was so detailed and needed a mention. I hope you had a great birthday celebration!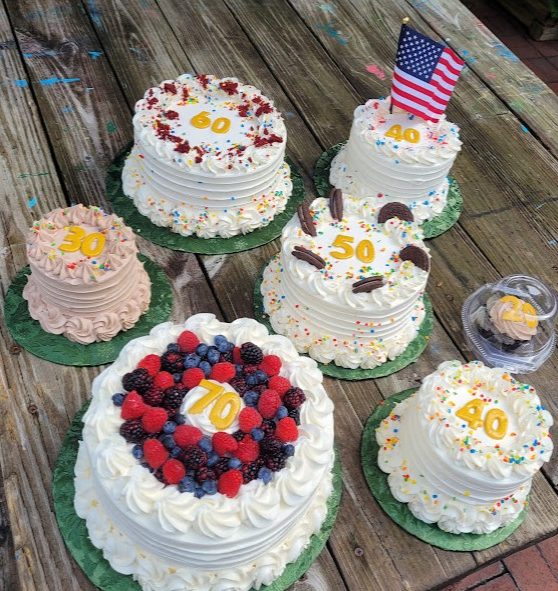 Finally, there were some cakes, or more a series of cakes, that just had to be mentioned. These six, yes, six, cakes, and a cupcake! A family had got together to celebrate their loved one's birthdays this year, and ironically they were all decade birthdays. So, instead of just ordering one huge cake for everyone, they made a cake for each person! And as the number was larger, the cake was larger! The first was for a 20th birthday, so they had a cupcake. The second was 30th, with a 5 inch cake, and then two 40th birthdays, with 6 and 7 inches. Then, there was a 50th, an 8 inch, a 60th, a 9 inch, and finally a 70th, with a 10 inch cake. I cannot think of a time when this type of cake was done, this was just so unique! And it was also cool that everyone got their own little cake. I hope you all had a wonderful birthday celebration! And although there weren't too many cakes this weekend, a few were still amazing and wonderful, and some, from the mountain hikes to 7 cakes for just one celebration, are ones that will make great adventures in cakeland to tell later on.