Hello, everybody! These past few weekends have been filled with some amazing cakes, so I hope you enjoy them!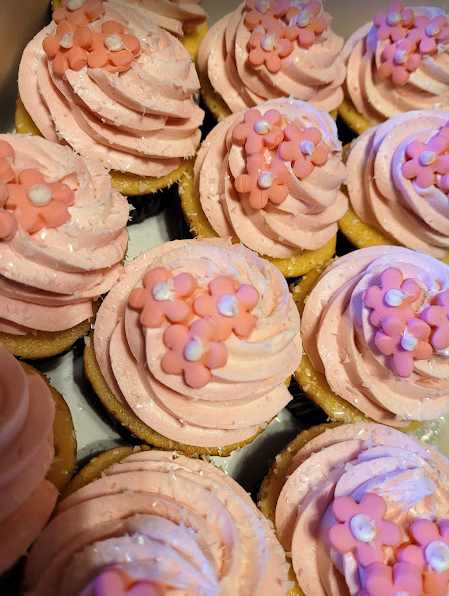 First of all, there were some awesome cupcakes from the past weekends, two in particular. The first were these little cow cupcakes. I mean, they are so adorable! I always think animal cupcakes are cute, featuring barnyard animals to the savannah creatures. The other cupcakes featured these small pink flowers with gray sprinkles. I thought the color scheme of these cupcakes was gorgeous, with the almost hot-pink flowers with the light pink icing. I hope you both had wonderful celebrations!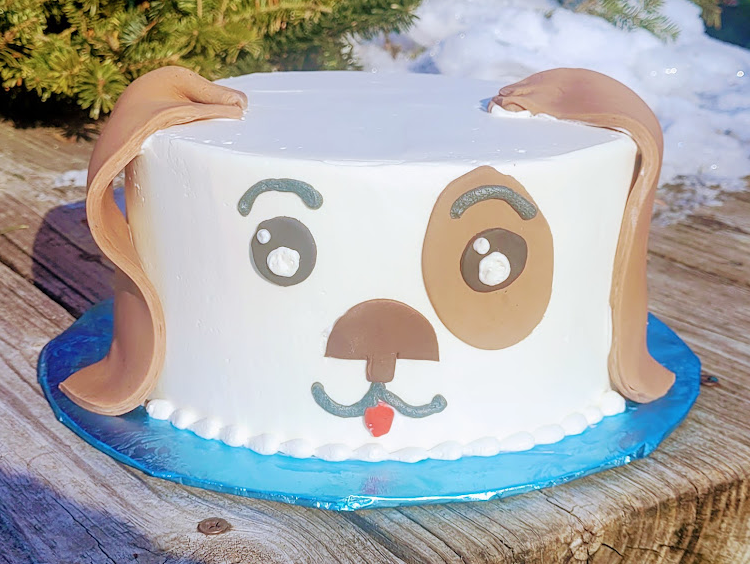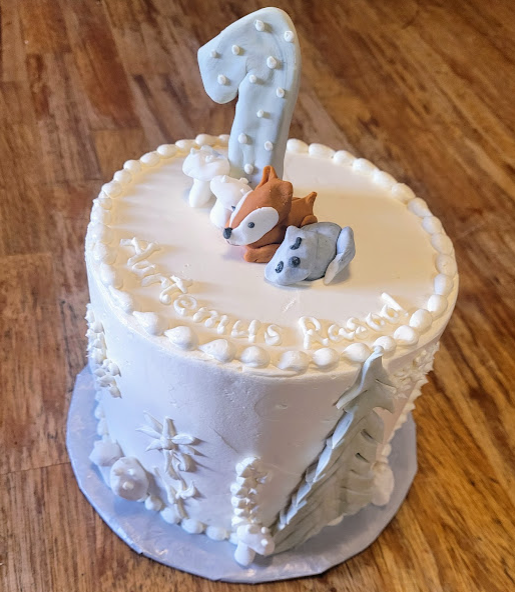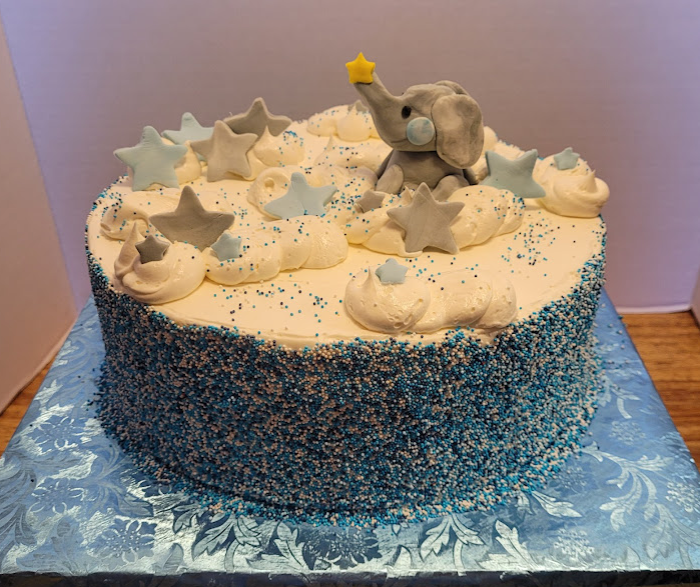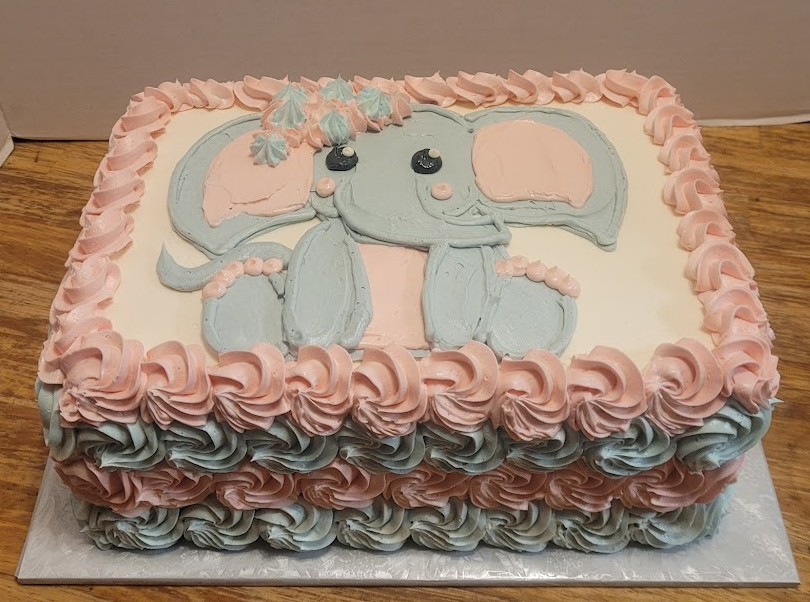 Speaking of those cute animals, there were quite a few in these past weekends. There were actually two cakes that were of elephants. The first featured pastel pink and light blue icing along the sides, and in the same tone, a little [baby – not that little!] elephant on top, with flowers around one of the ears. The other elephant cake was a small blue cake, with these small sprinkle beads around the side. On top, it was more of a nursery setting [as this was a baby shower cake!], with fluffy white clouds and fondant stars. Then, the little elephant was on top, holding a bright yellow star in its trunk. The next cake was a smasher, featuring these little foxes on top! There were also trees and other plants around the edges of this cute cake. Another animal cake was of a dog as well, with long floppy ears and a spot around one of the eyes. I hope you all had wonderful celebrations as well!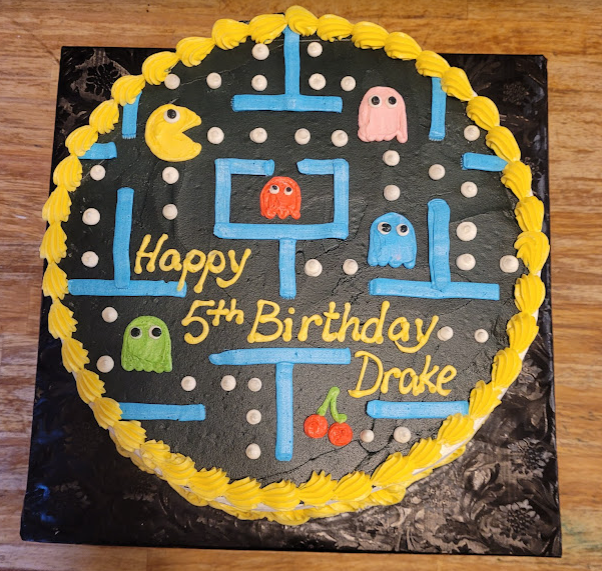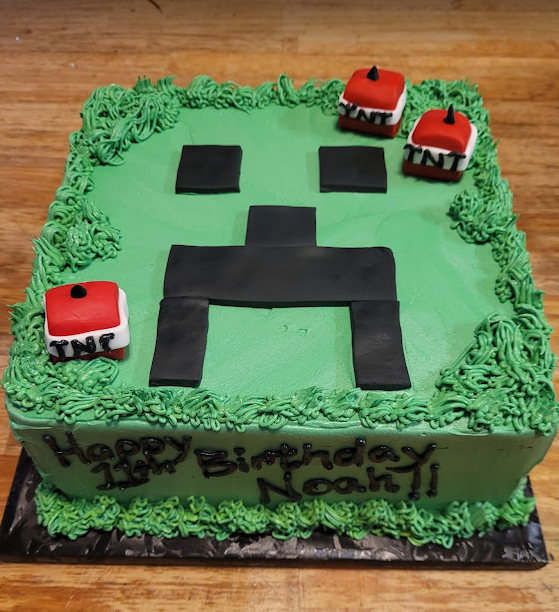 There were also some neat gaming cakes from these weekends as well. One, usually popular, was a Minecraft cake. Featuring the creeper face and TNT boxes of the game, this was a cool cake. One that was a bit out of the ordinary was a Pac-Man cake. I thought this was was pretty neat cake too, and I just thought the layout of this cake was pretty cool, featuring the game screen with the different ghosts, and the little Pac-Man guy as well. I hope you both had wonderful celebrations too!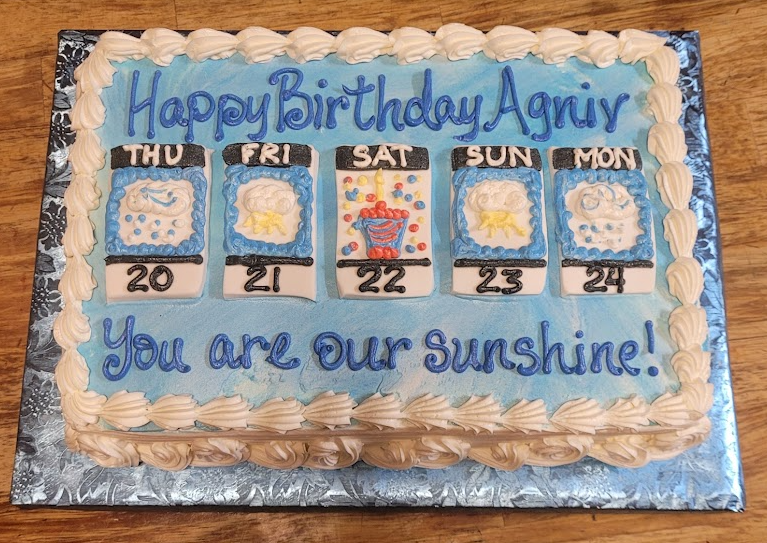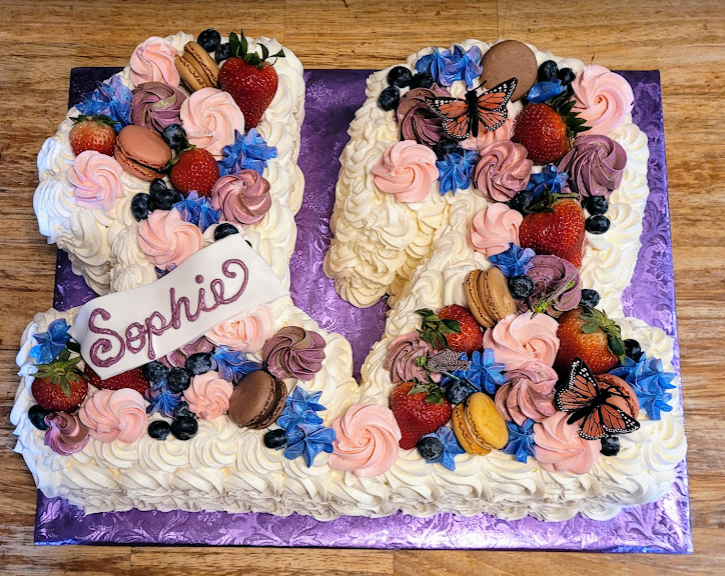 And we come down to those odd-end cakes that make each of these posts pretty unique. From these past weekends, there were two in particular once again. The first were one of those number cakes, this time, for someone turning 12 years old. This one was a bit different than the others, though. Beside different icing flowers [which are always beautiful too!], there were also macaroons, strawberries, and butterflies! I just thought this was lovely. The other cake was certainly unique, and I actually cannot think of a cake like this before. It designed with five dates, like on a calendar. On each of the days, it was raining, or stormy, except on the person's birthday, where there was a little cupcake in it instead! I thought this was pretty neat. I hope you had wonderful celebrations too! Well, I hope you enjoyed these cakes from our past few weekends!