Hello, everyone! Sorry I haven't written in the past few weeks, but with this time of year, it gets pretty busy, with or without a pandemic. The main reason? Graduations! With the end of May, beginning of June, graduation parties are everywhere. And there was no stopping these graduates during these times. In this blog, I'm going to highlight my top five favorite graduation cakes from these past weeks.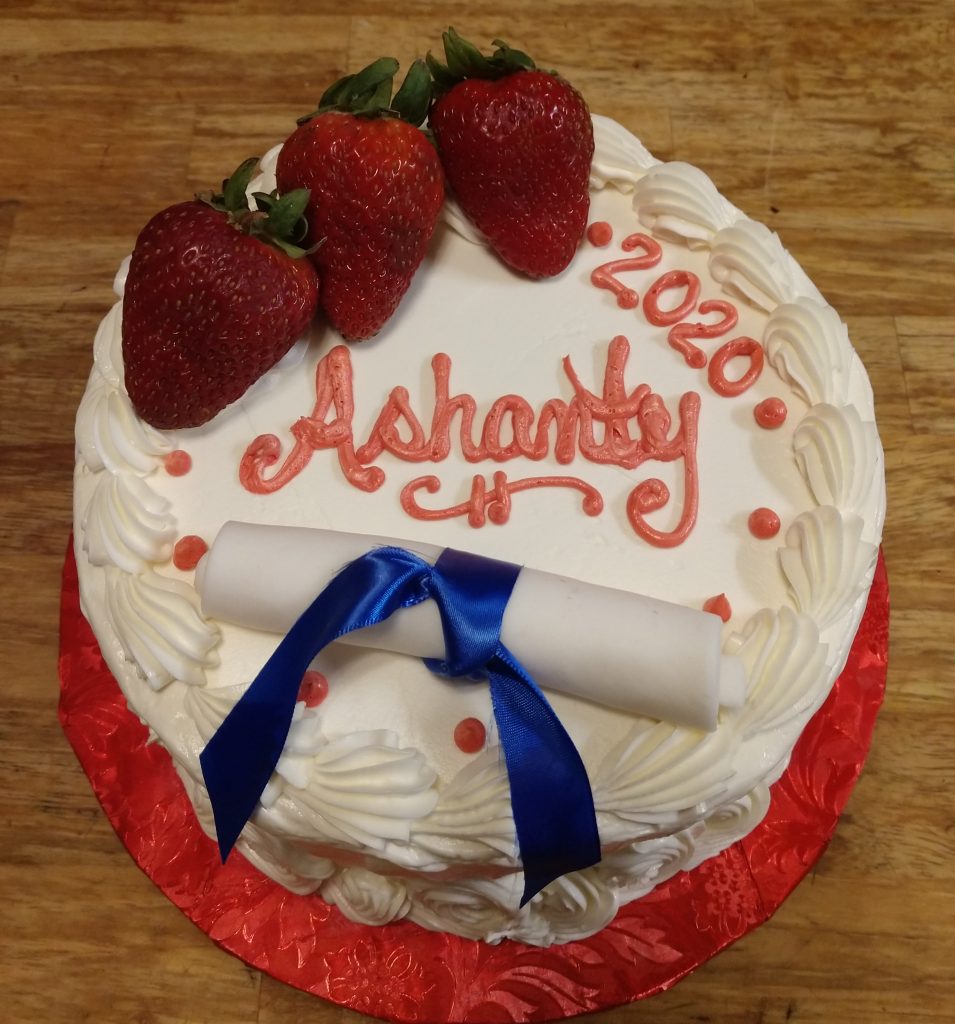 #5: Ashanty Grad Cake – This cake caught my eye. It was small, and pretty, but the one thing I loved about this cake was the strawberries. I thought that was amazing!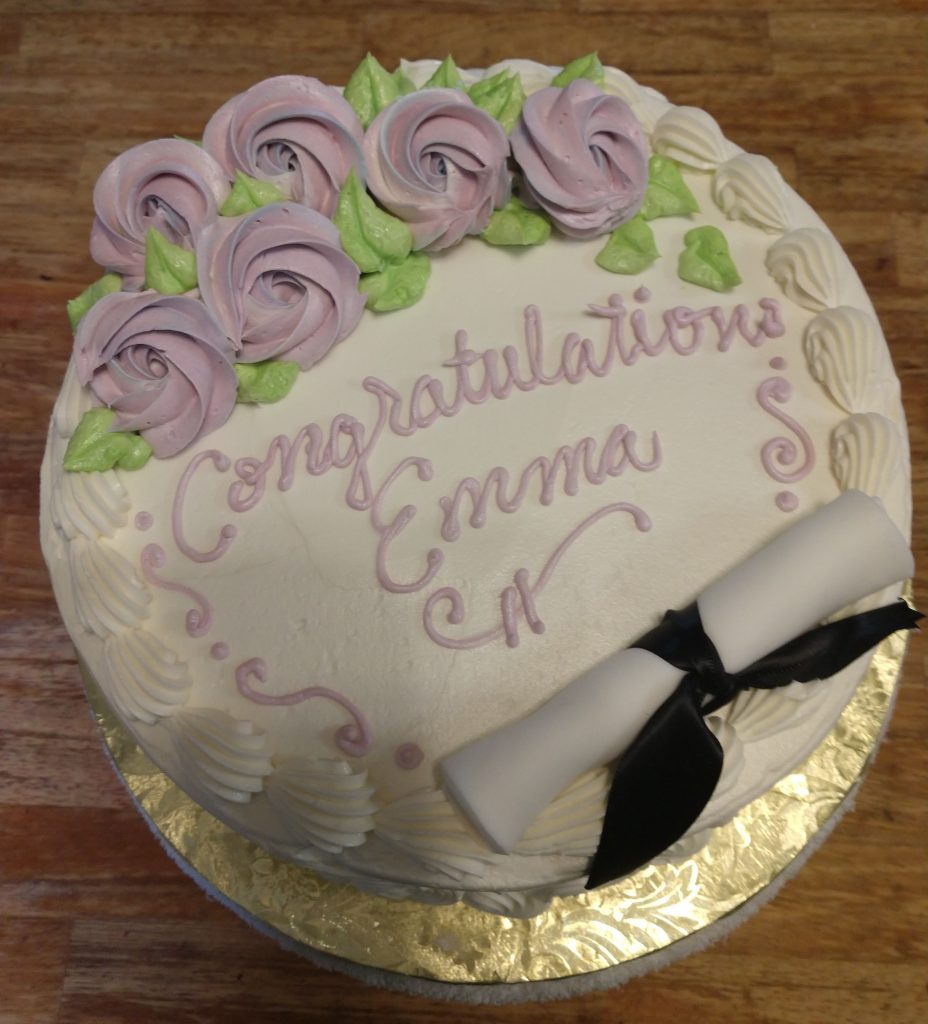 #4: Congrats Emma! – This cake was brought to my attention because of the light colors, and not being bold of school colors. Again, simplicity was the reason for choosing. This cake was so cute!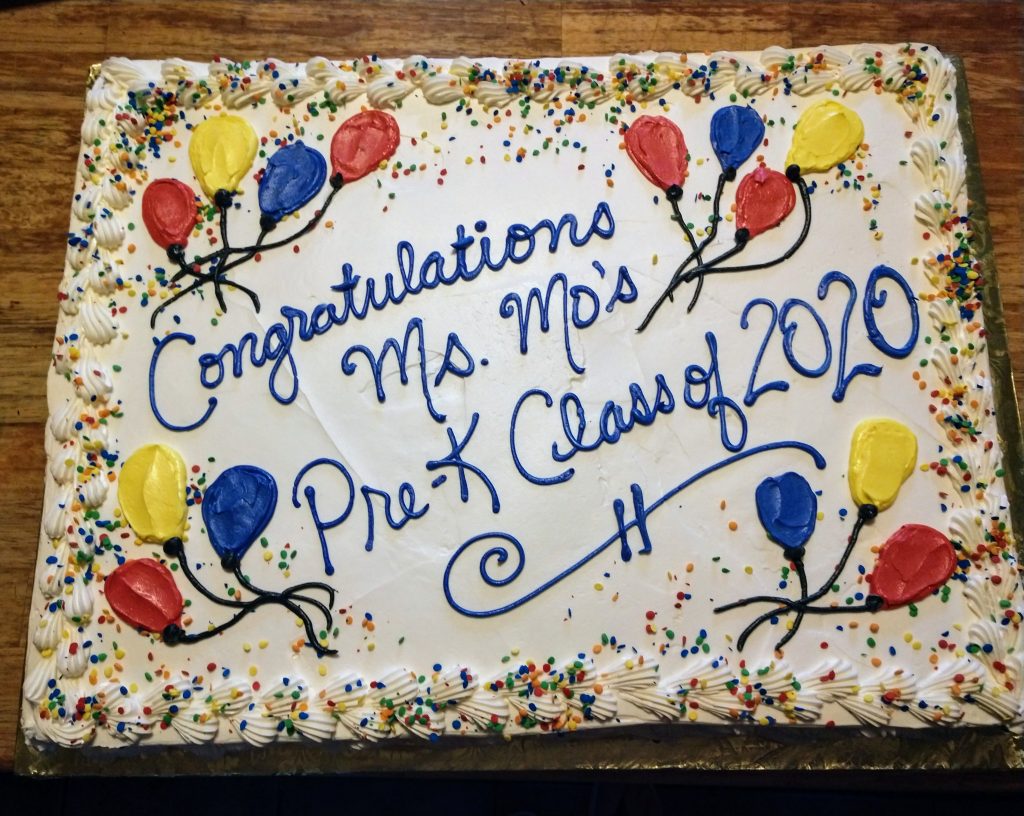 #3: Pre-K Grad Cake – This cake here I loved, because it reminded me of the cakes my mom used to do when I was little, with more of the red, blues, and yellows of old cakes of the 2000's, and not the more or less trendy cakes of today.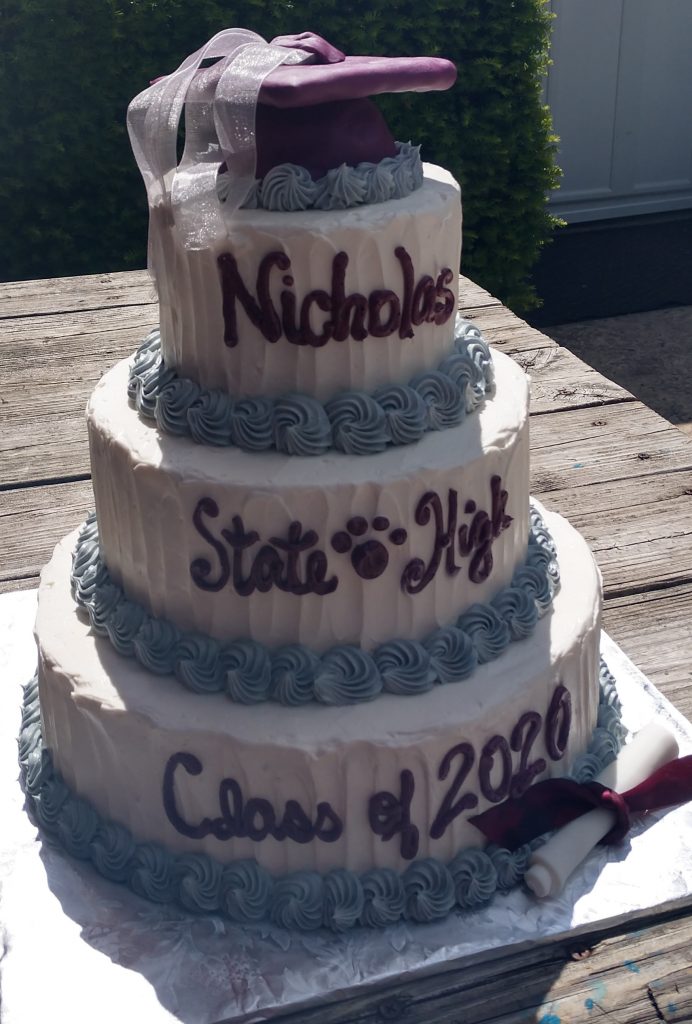 #2: Nicholas 3-Tier Cake – I loved this cake for two reasons: One, because of the hat on top! I thought that was such a nice touch. And two, I loved how the cake was three tiers! No other graduation cakes my mom did this time around were this tall.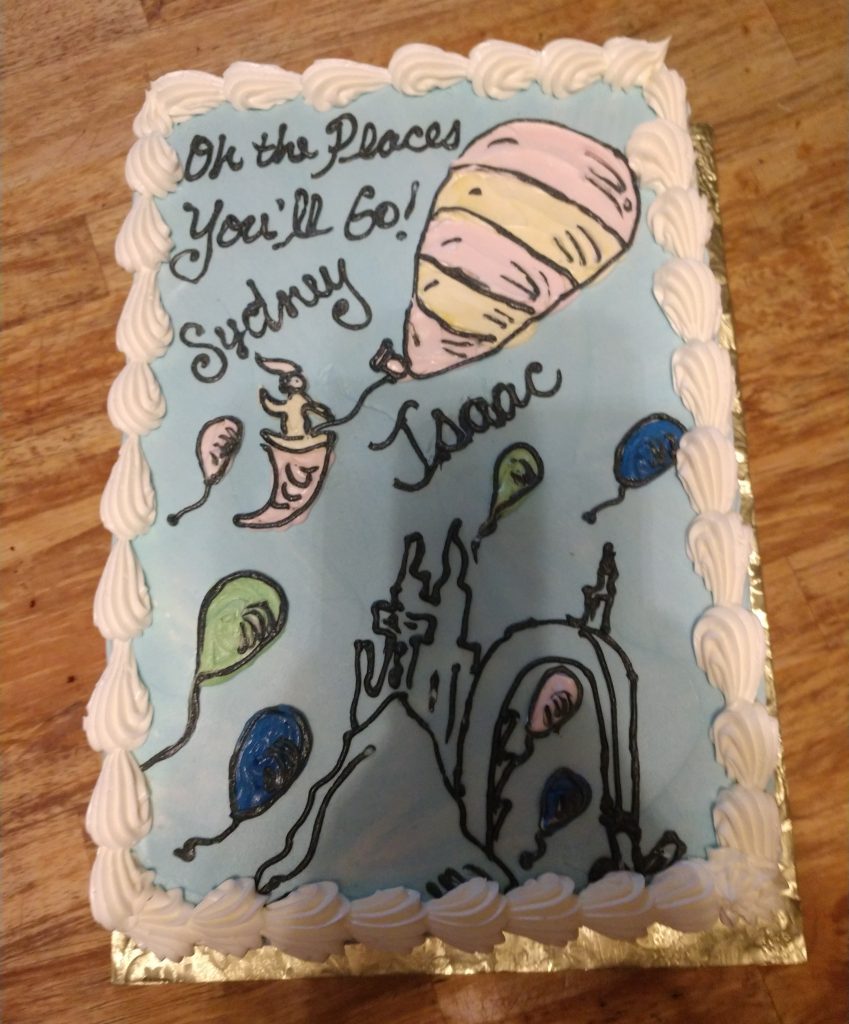 #1: Oh, the Places You'll Go! – This book always comes up with graduation. When I saw my mom doing this cake, I fell in love with it. This cake was a very nice design, and I just liked and enjoyed the cake in general.
And to anyone who graduated, from Pre-K to College, I hope you all do well moving onto your next step in life. I hope you enjoyed this many adventures in cakeland!