Hello, everyone! I am sorry I was not able to write a blog post last weekend, but this week, there are a ton of great cakes to talk about! There seems to be a large amount [not just because it's been two weeks], so this should be a bit of a longer one! I hope you enjoy it!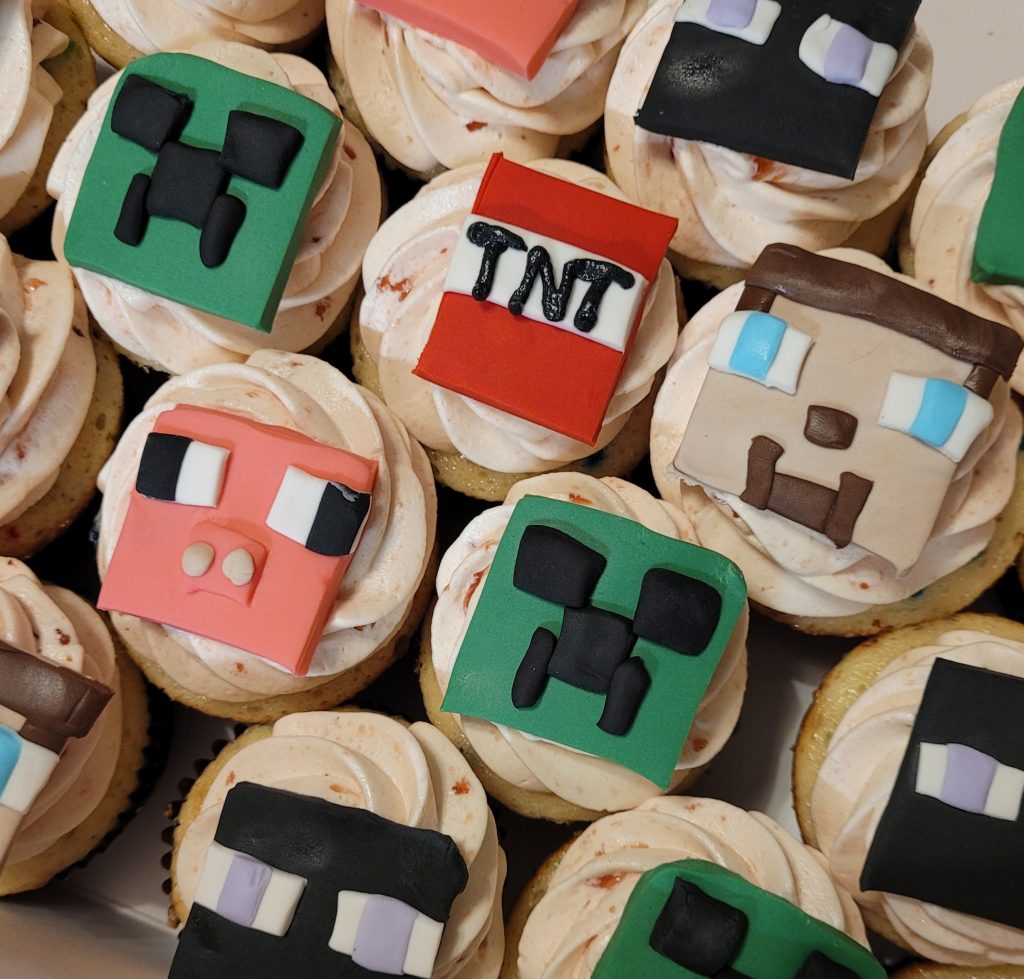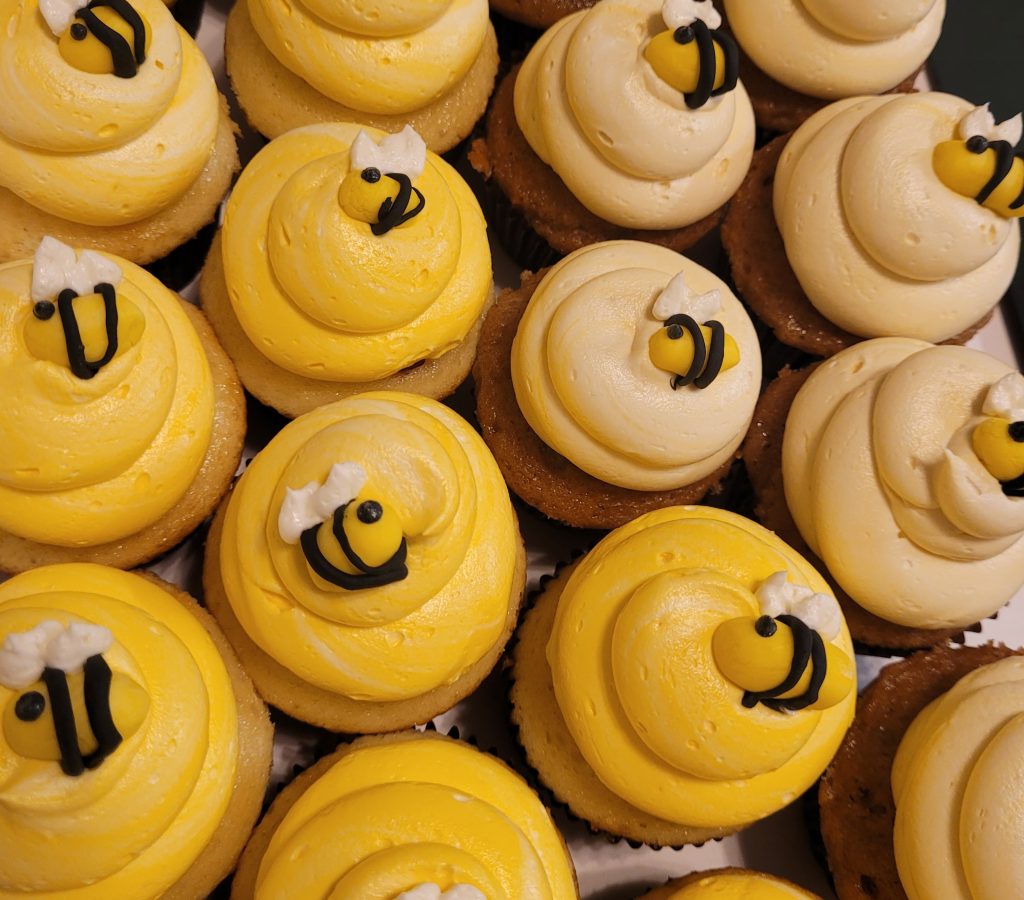 This weekend, there were two pretty cool cupcakes that had to be mentioned. The first were these amazing Minecraft cupcakes. I liked these in particular, because of the unique faces that were featured. Another pretty neat cupcake was these bee cupcakes! And, I got to make the little bees on top, which was pretty fun! So, overall, so awesome cupcakes were made in these past two weeks. I hope you enjoyed them, and had a great celebration!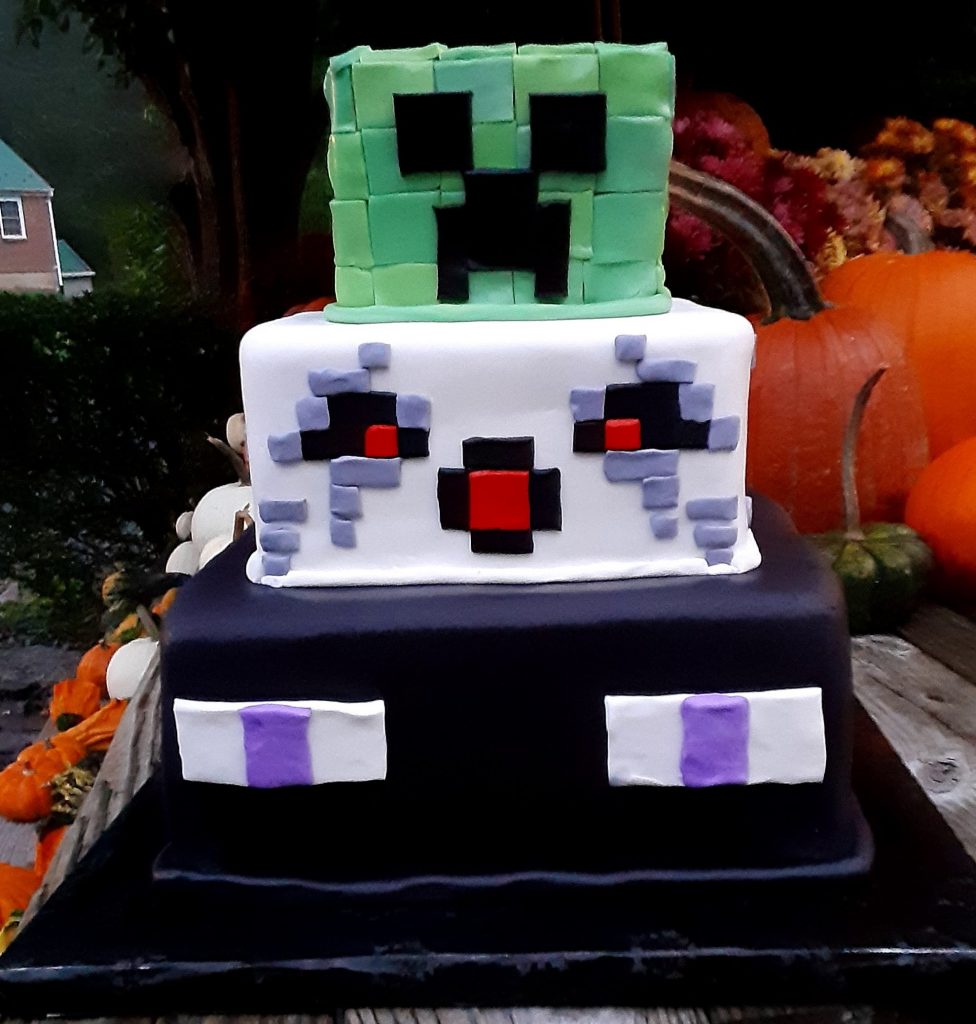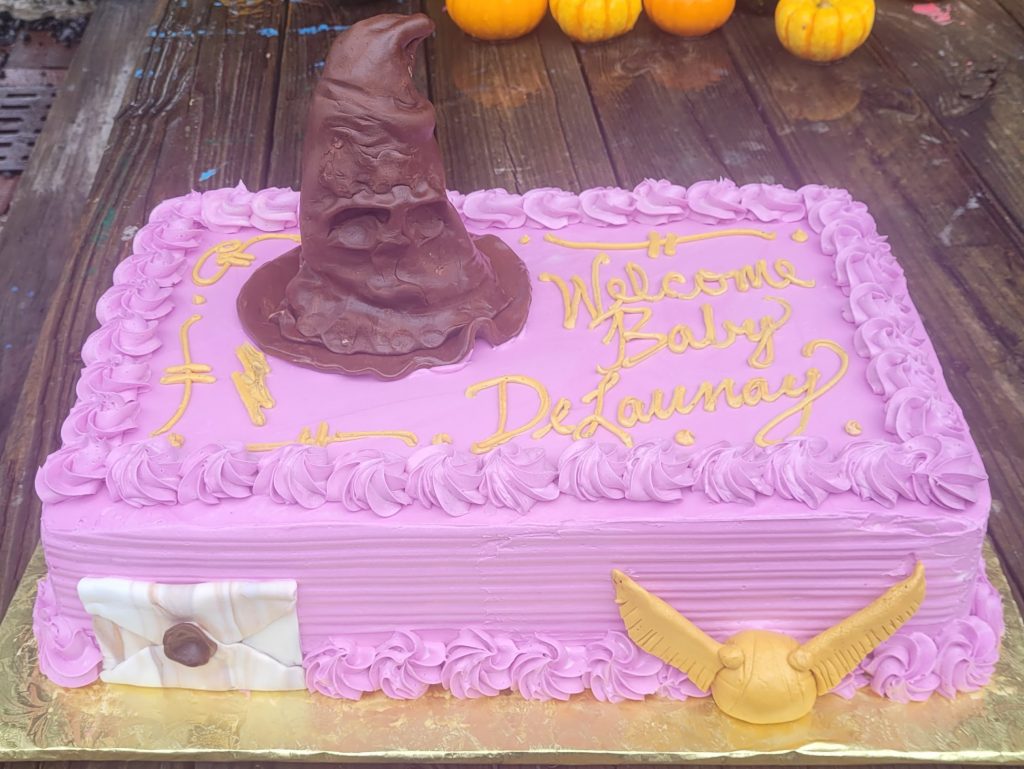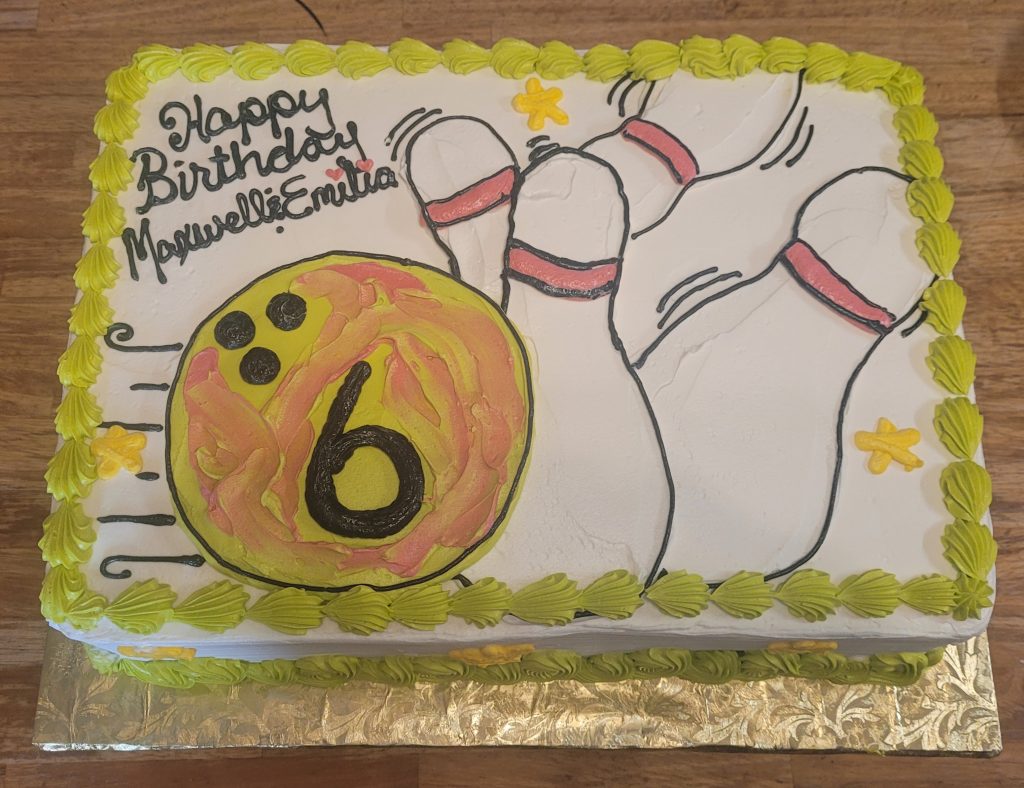 Speaking of Minecraft, along with those Minecraft cupcakes, there was also a Minecraft cake later in the week! This cake had three pretty cool tiers, featuring 3 different characters from the game: An Enderman, Ghast, and Creeper. There was also another pretty neat cake this week that, at first, I actually thought it was a birthday cake due to its amazing theme. This was a Harry Potter cake to welcome a baby! I thought the color scheme of this cake was beautiful. Another great birthday cake from this weekend though featured bowling. I loved the colors featured in this cake, and I don't remember actually seeing a bowling cake in a long time. I hope you both had wonderful celebrations in these past weekends!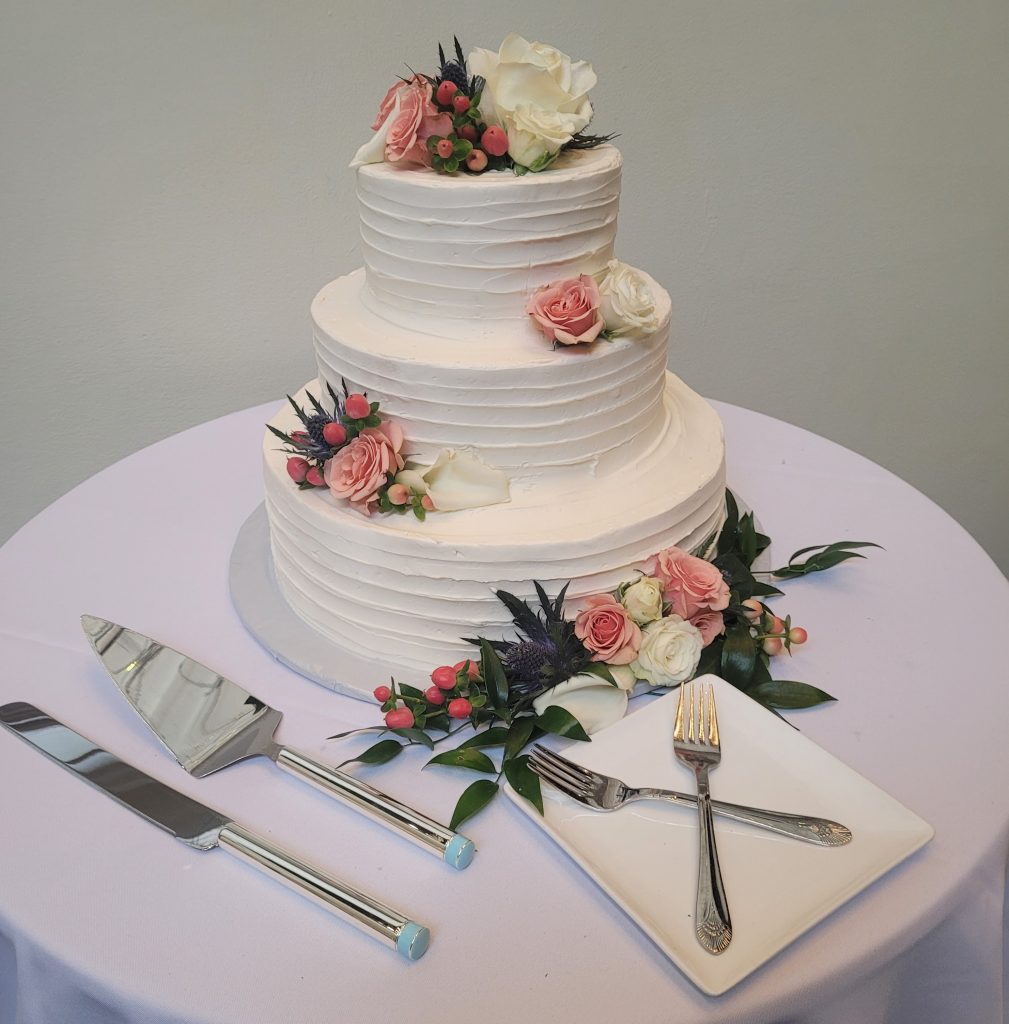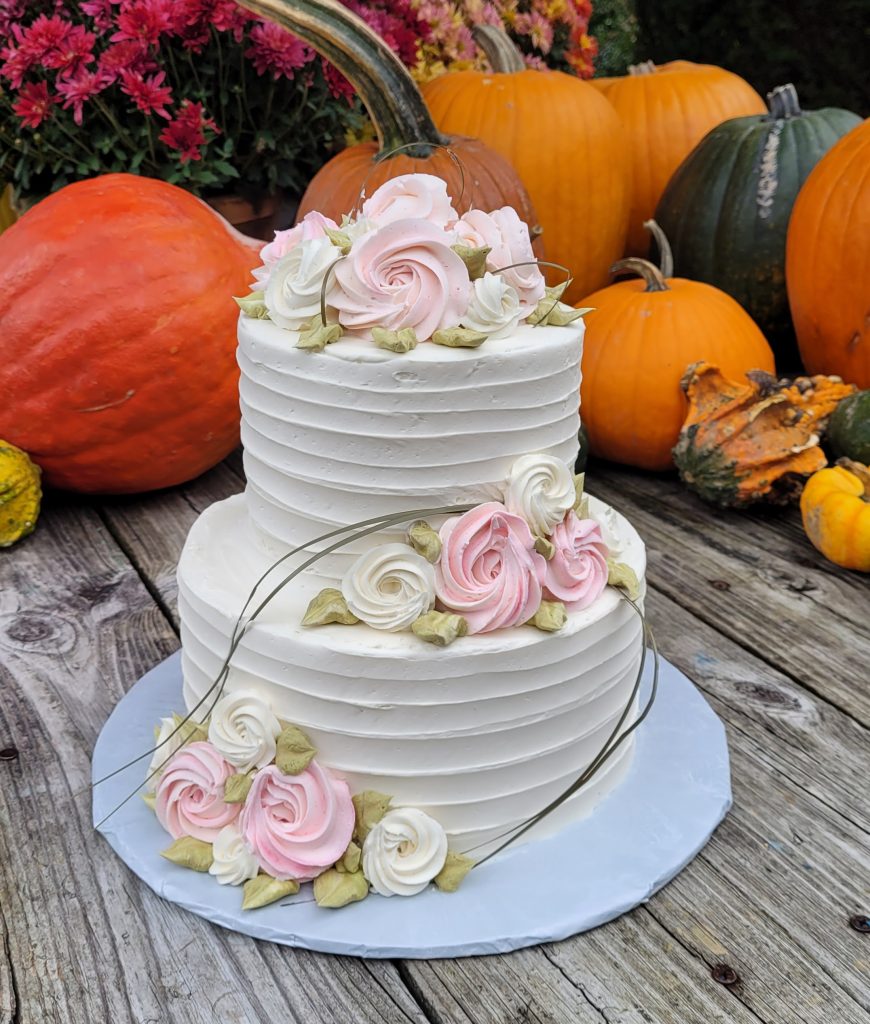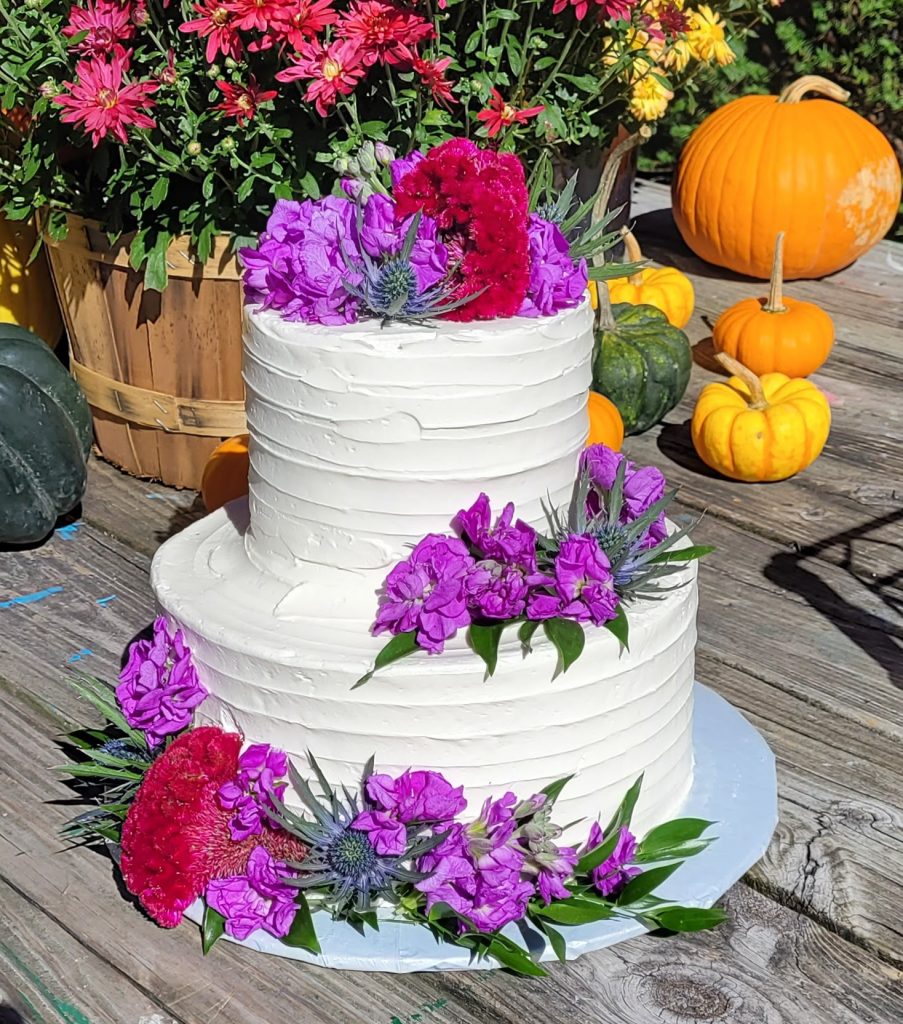 There were also some great cakes these past two weekends that featured some great color arrangements. Two of which, were actually almost identical. Both birthdays, these cakes featured an amazing kind of flower: Sunflowers. I just thought these were so pretty, and the petals were nicely detailed. Another great flower cake, a wedding, featured some amazing purple flowers, not light, but normal purple, which I do not see as often. As well, this cake had featured some dark greens and beautiful reds. Another wedding cake also featured these amazing dark greens, as well as some pastel roses and other flowers. I think my favorite though was a small, two-tier wedding cake. It didn't feature these dark greens, but pastel pink roses, as well as some interesting golden ribbons that adding a lovely touch. And, once again, I hope you had a wonderful celebration!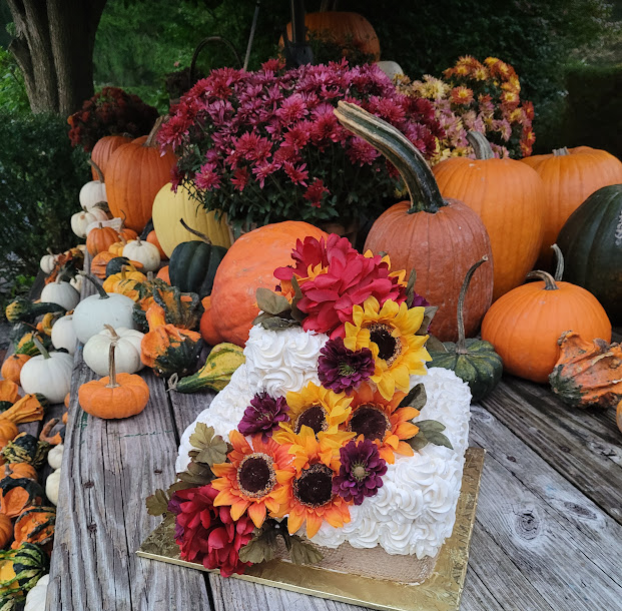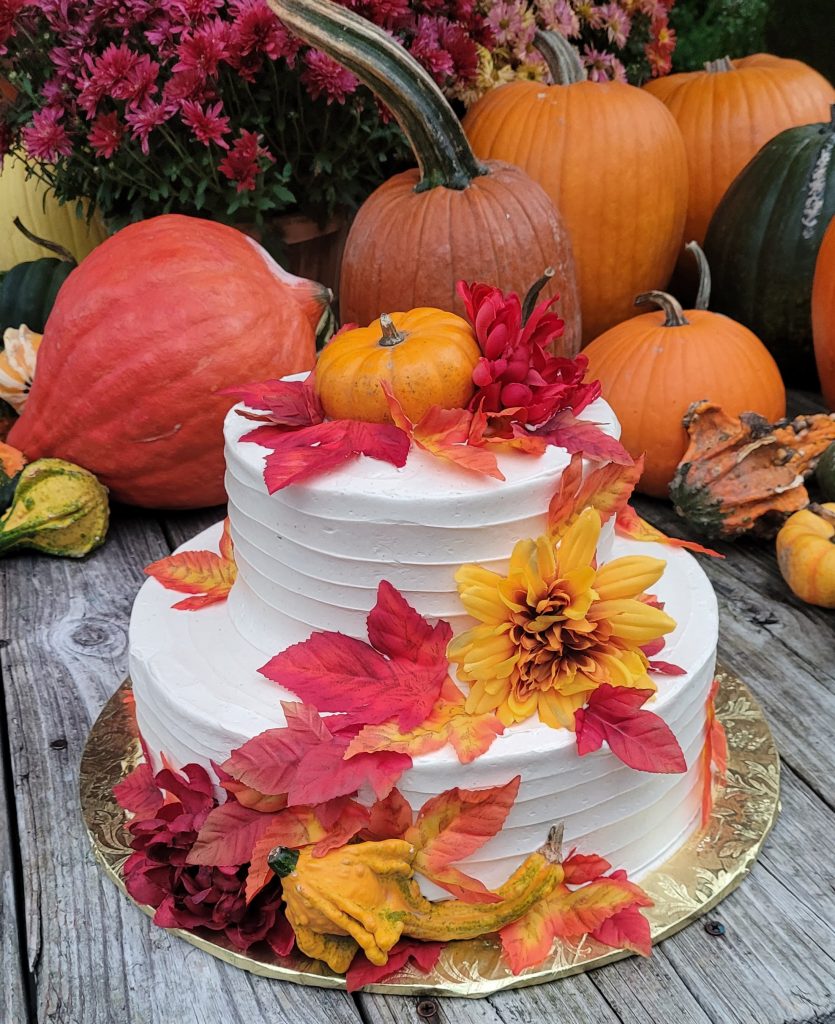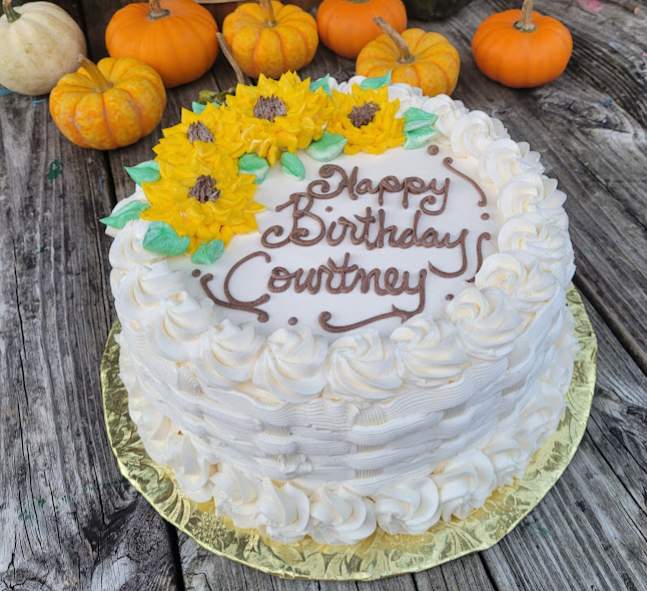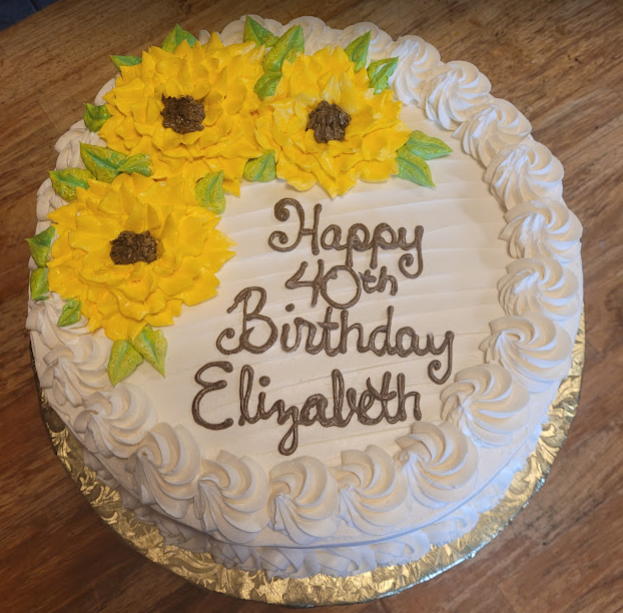 And finally, to top it all off, we have some amazing fall cakes. Most of these cake pictures are from our picnic table, in which has been covered with pumpkins my dad found on sale about a week ago. Anyway, that sets a great background for these two fall-themed cakes that were done this weekend. The first, features a pumpkin! Yes, on the top of the cake, there is a pumpkin, with wonderful fall leaves on it. The second features these beautiful, dark flowers that just remind me of the autumn wreaths. These cakes just seem to fit perfectly with this season, and I hope that you both had wonderful celebrations!
So, in totality, these cakes brought together a great beginning [in a sense] to the fall season, which is a great time in these adventures in cakeland.