Hello, everyone! This weekend, a great selection of detailed cakes were done, which I am definitely excited to talk about! As well, my dad, brothers, and I were also able to go on a bit of an adventure this labor day weekend! Enjoy!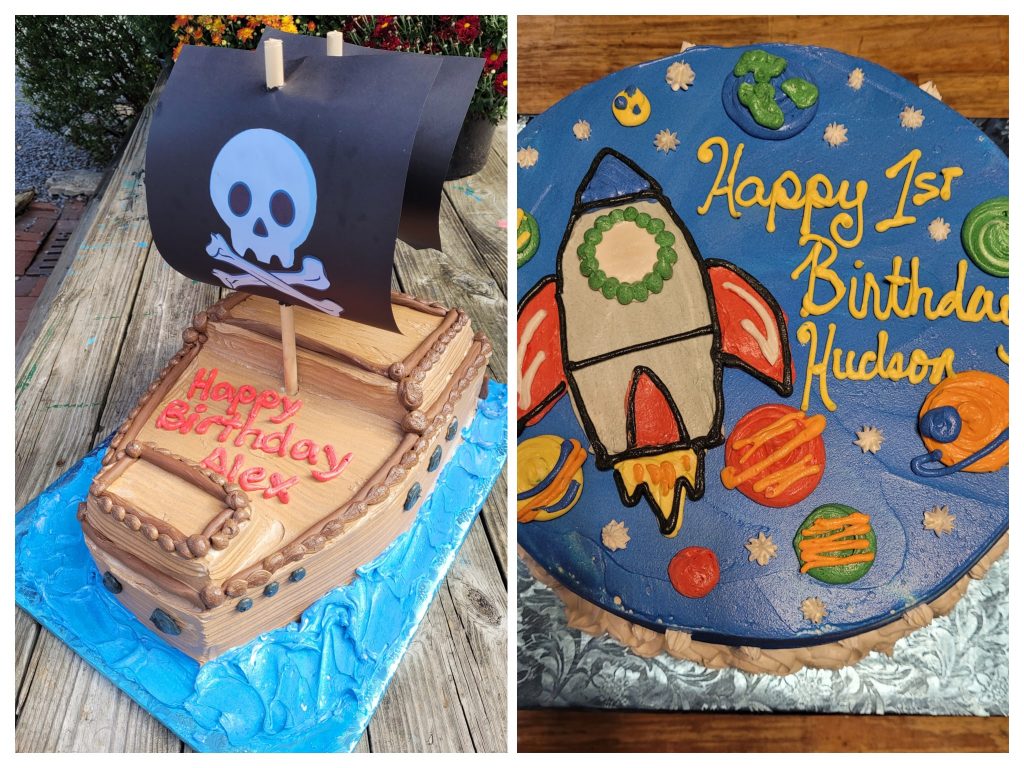 First, obviously, the cakes. There were some amazing birthday cakes this weekend, a good majority actually. One of these cakes was a first birthday cake. I just adored this little one, because it featured some space-themed adventures. It was a dark blue cake, with colorful planets, stars, and a large drawing of a rocket. I just thought this was so cute! Another birthday cake was also done, but this one took place in the sea, instead of in the stars. Someone ordered a birthday cake of a small ship in the sea! This cake was actually cut out and carved to look like a pirate ship, which is really cool, and even had a pirate flag on top! I thought this detail was also pretty neat, the board was also blue, for the sea, and even had some extra icing on it! I forget exactly which birthday this was, but when I was younger, for one of my birthdays, I had a pirate-themed birthday cake that was kind of shaped like this one, which is what made me also think this cake was pretty cool. I hope you both had wonderful birthdays!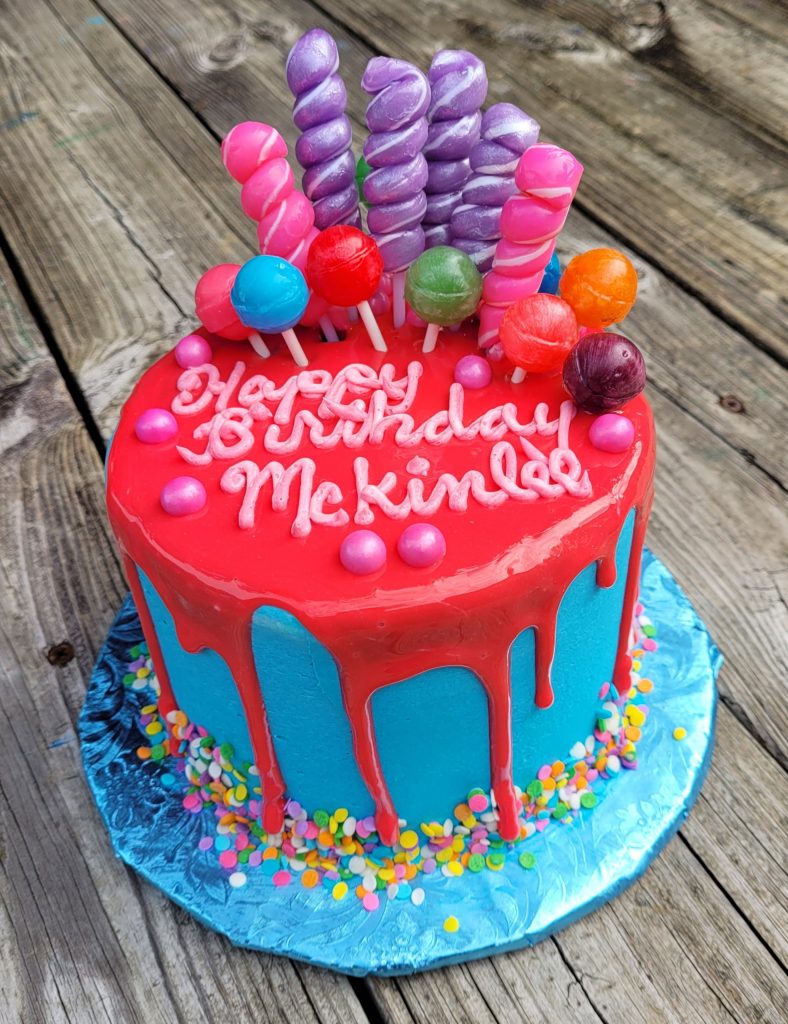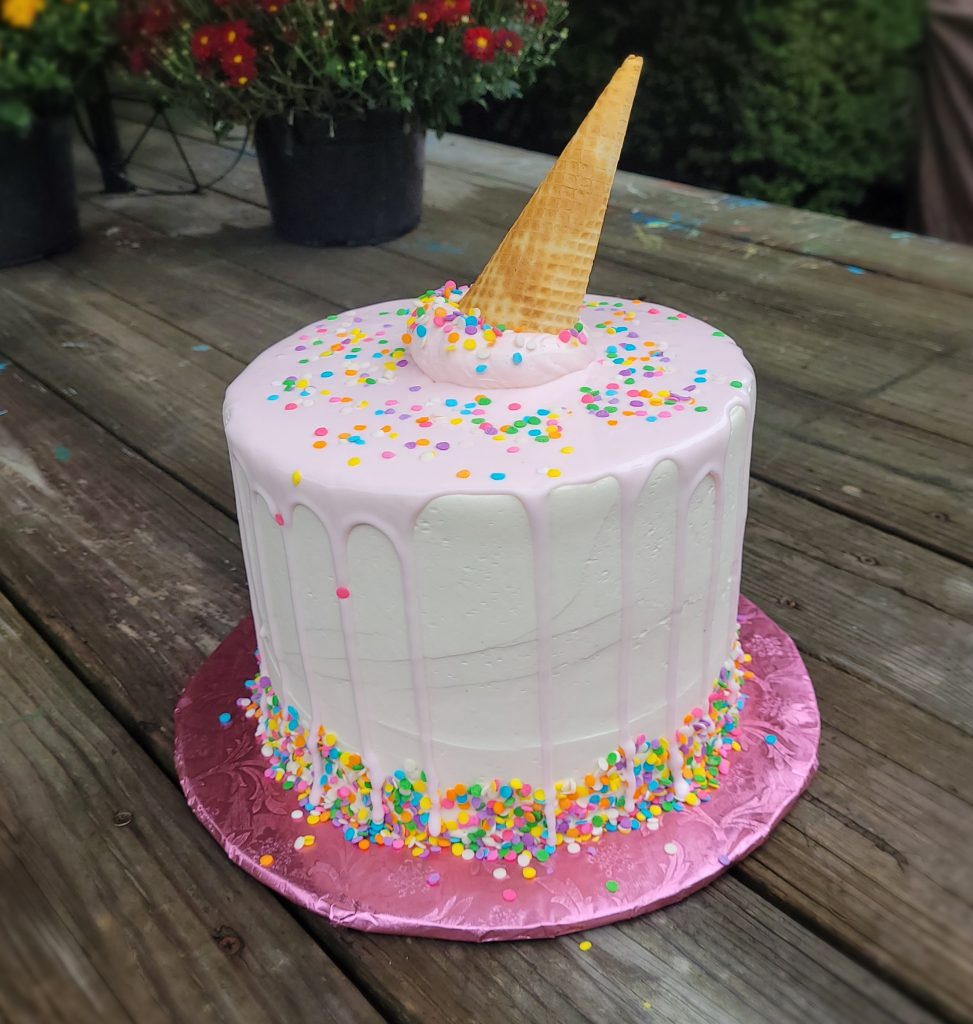 These weren't the only birthday cakes I'd like to mention from this weekend, though. One cake trend that has become increasingly popular in the past few years is the drip icing cakes, where the icing looks like it is almost melting off the cakes. This weekend, two of these "drip" cakes were done. The first was more candy-themed. This cake featured bright, bold colors like red and blue, and lots of lollipops. I usually don't see many lollipops on cakes, so this was pretty neat. And who could forget the sprinkles around the base! As for the other drip cake, it had some great creativity in it. This one featured an ice cream cone, which was "melting", dripping on the sides of the cake! I thought the colors for this one, like the cream pink and light tones, were beautiful, and fit perfectly for this cake. I hope you also both had wonderful birthday celebrations!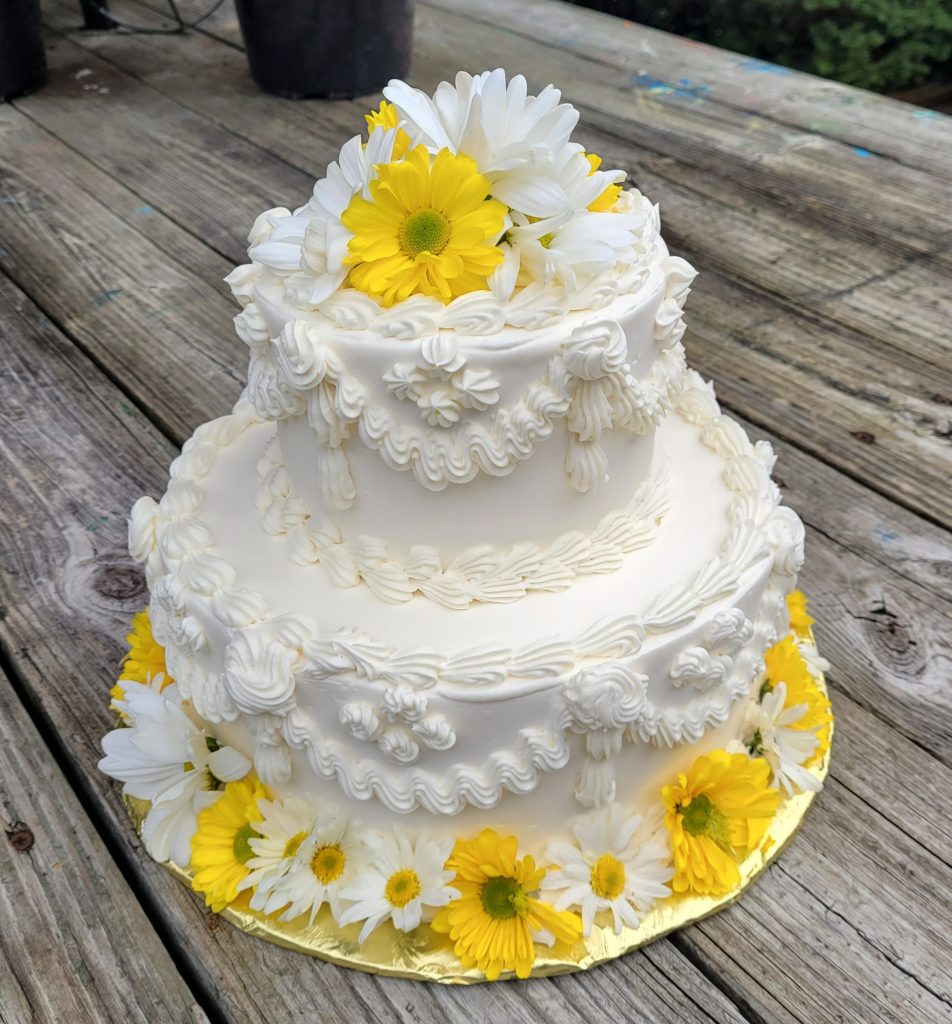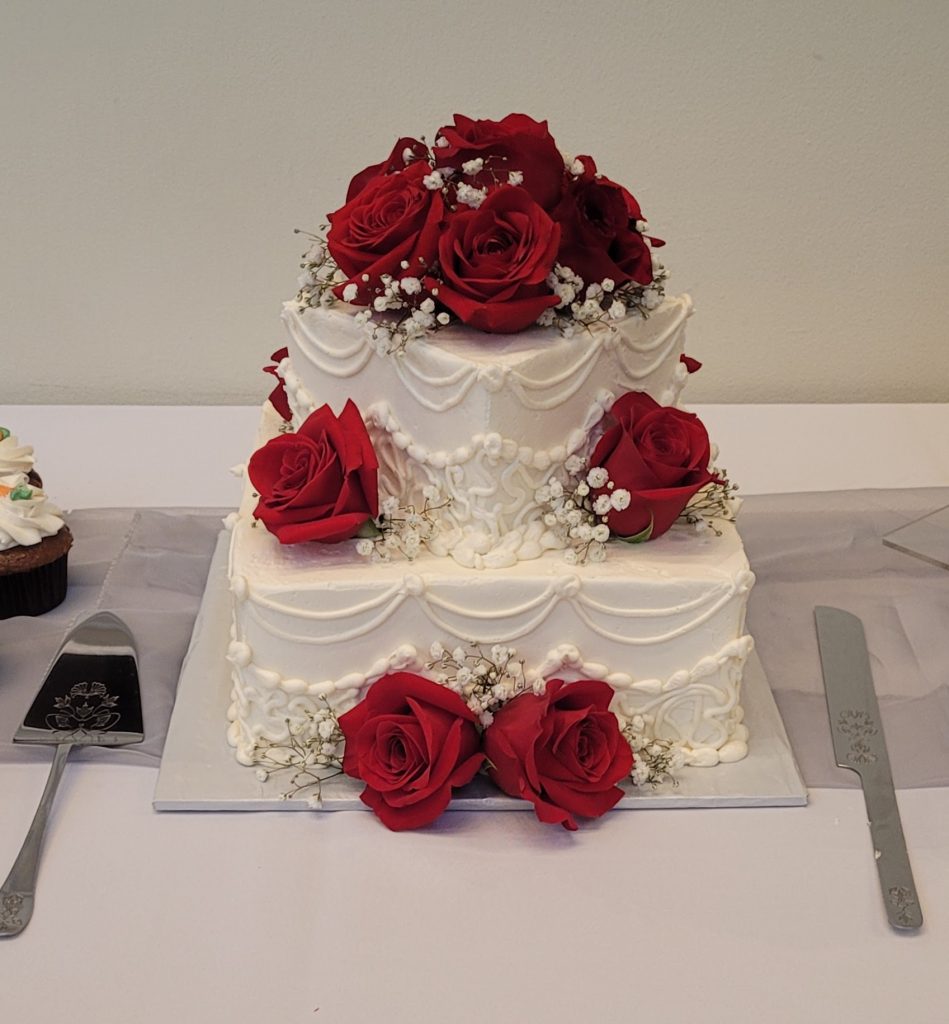 I have also mentioned in the past that I very much like old-fashioned wedding cakes, which have the long, drape-like sashes going across the sides, with flowers on the top. And this weekend, we had two of these cakes! The first was a 50th anniversary cake, featuring little white and yellow flowers around the bases, and more atop the cake. The other version of this cake was actually a wedding cake! Sophia and my mom took this one, and this one was pretty neat as well. This one featured beautiful red roses and other little greens. I hope you both had wonderful celebrations!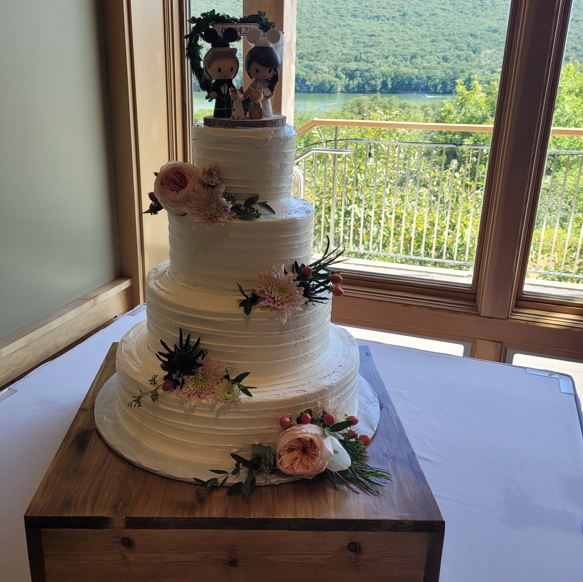 As I said earlier, my brothers, dad, and I went on a bit of an adventure this weekend. We had to deliver two wedding cakes this weekend, one of which was at The Nature Inn at Bald Eagle, which is just beautiful there! Speaking of that cake, it was a huge four-tier featuring beautiful flowers and a Disney-themed bride and groom wedding topper! After we dropped off this wedding cake (In that point, I hope you had a wonderful wedding day!), we went down to the park itself. Several years ago, we discovered this small area where these huge trees grew, with almost fake-looking, large branches, and a wide plain of grass and shade. We decided to go down there again, and it was very peaceful! I don't think we spent as much time down there, but it was still a lot of fun. Overall, a great day.
This weekend was filled with a ton of great cakes that helped make amazing celebrations. And, the best part for me at least was being able to go on a little labor day adventure in cakeland with my family.