Hello, readers! This weekend started an amazing season: Summer! Now, fall is my favorite season, but Summer has to come in with a close second. Even though we have our hot and muggy days, we can always swim in the pool or eat some popsicles to beat it back.
This weekend, I saw two cute and summer-themed cakes to start this 2020 Summer off. The First cake was an Anniversary Cake that my dad and I delivered on Friday. This cake had beautiful, orange gerbera daisies, with little bees flying around.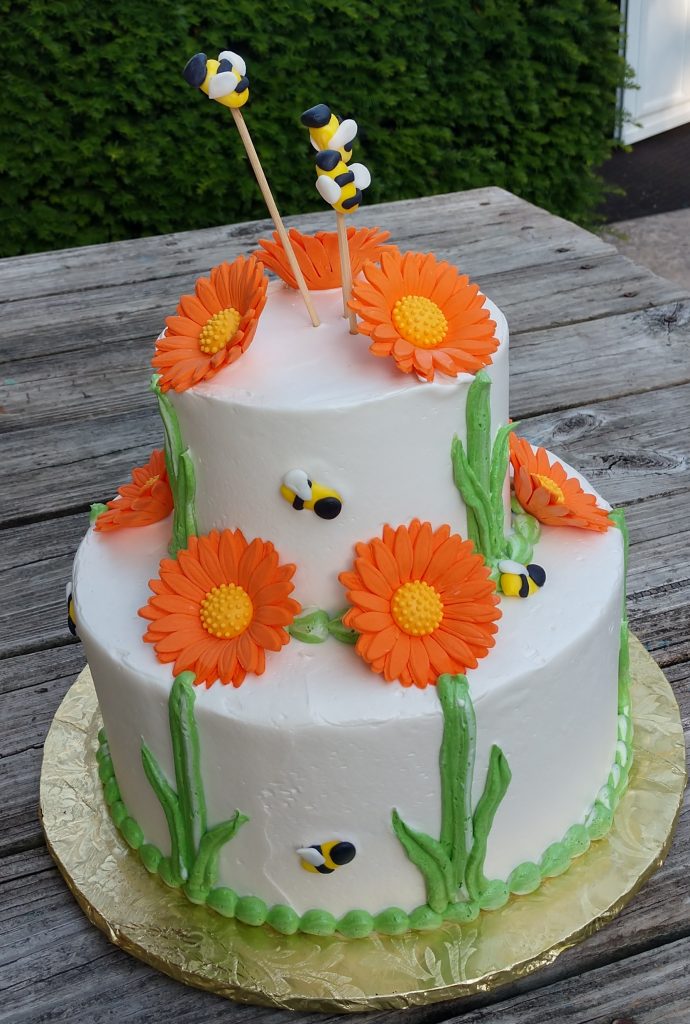 Now, I know these little creatures are more known for the springtime, but believe me, they're still everywhere throughout the summer, pollinating more flowers, such as rose of Sharon trees. Now, I'm not a big fan of bees, but I thought this cake was pretty cool with those nature-based 2-tiers.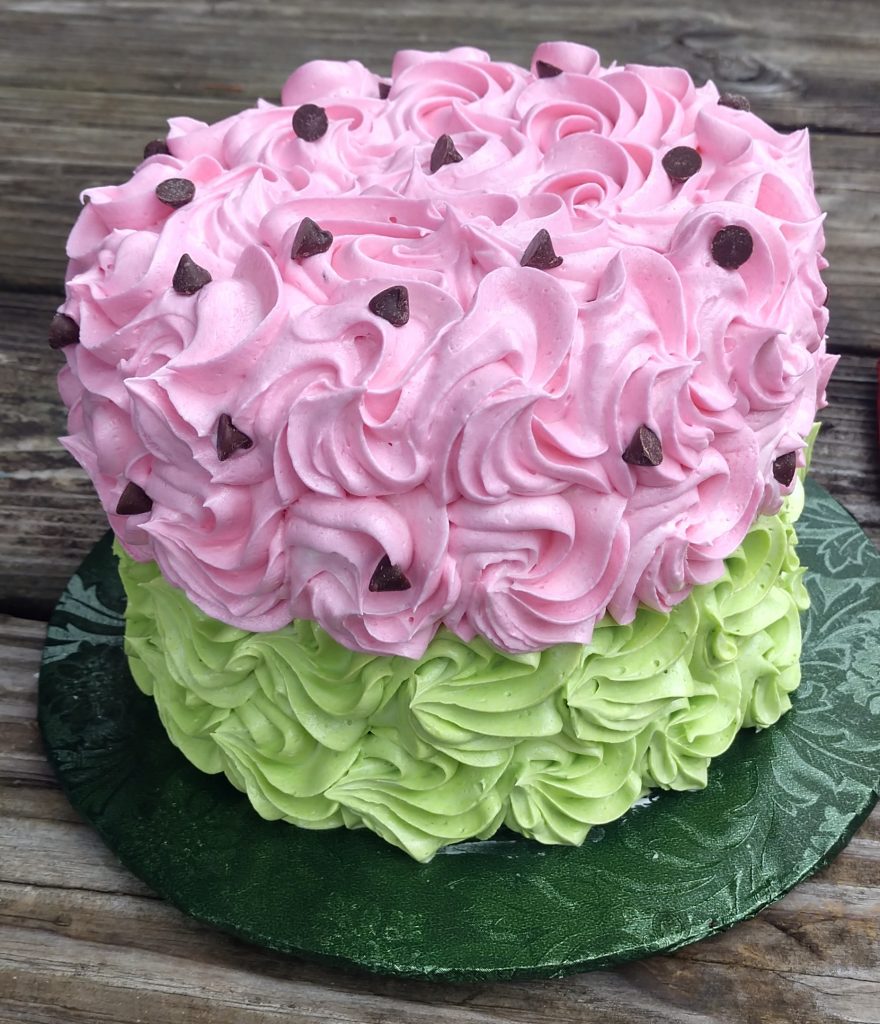 The next cake was a small, but very cute, cake. It was a watermelon smasher cake! It was 6-inch small cake that had fluffy icing to make a watermelon. Even the black seeds were in it, being mini chocolate chips! Watermelon has always reminded me of summer, and hanging out with my family. I hope everyone has a great summer, and, of course, Happy Father's Day! I hope you enjoyed these adventures in Cakeland.