Hello, everyone! These past two weekends, we did a good number of cakes, which I thought would be great to put together into one post to sum up the end of the summer, which, unlike the seasonal schedule, will be tomorrow for me. I hope you enjoy this!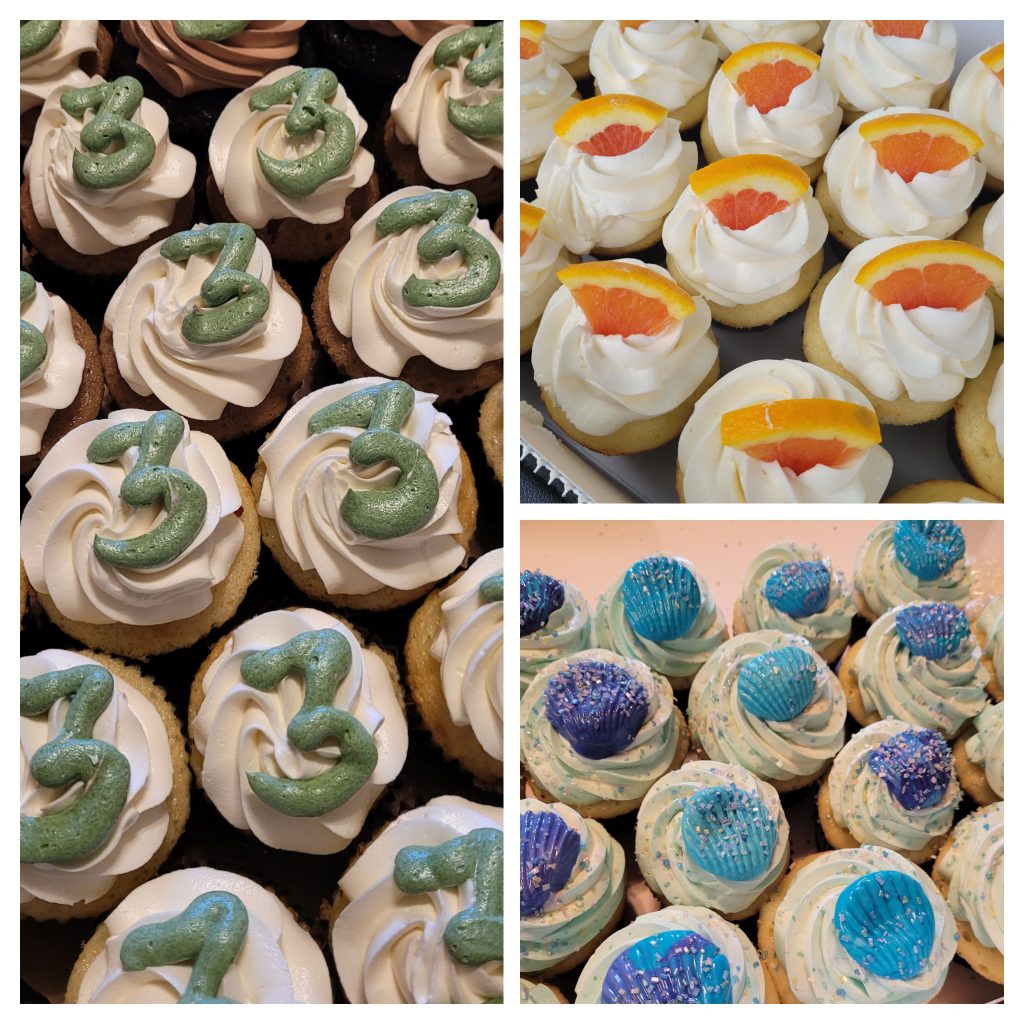 From the prior weekend, there were still a few cakes that had to be mentioned. Or, more or less, cupcakes. From looking at the pictures from last weekend, there were a number of unique cupcakes done. The first was actually done earlier in the week, which was celebrating the 3-year anniversary of Good Day Cafe, which is a local coffee shop that employs people with special needs, featuring little green 3s! I am happy we were able to help celebrate this amazing cafe. Another one that was done were ombre-type seashells, featuring beautiful blue and purple hues with sprinkles on top. As for the other cupcakes, there was also little orange slices put on cupcakes as well, celebrating their new "cutie"! I thought this was very vibrant, and I thought it was a unique change from the typical peanut butter cups or raspberries (those are still great though!) I hope you all had wonderful celebrations last weekend!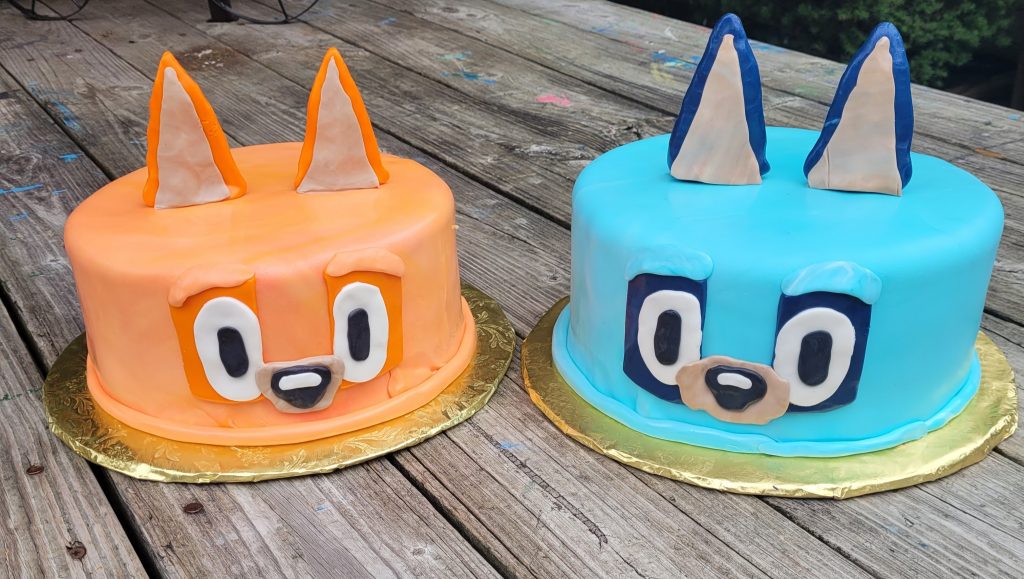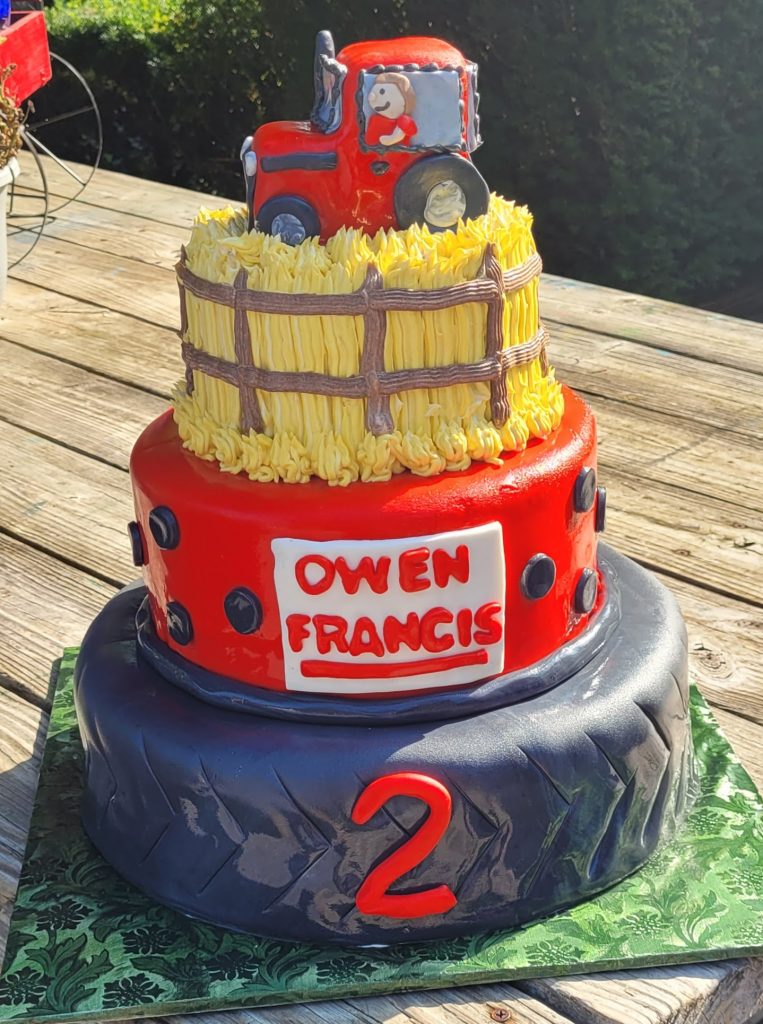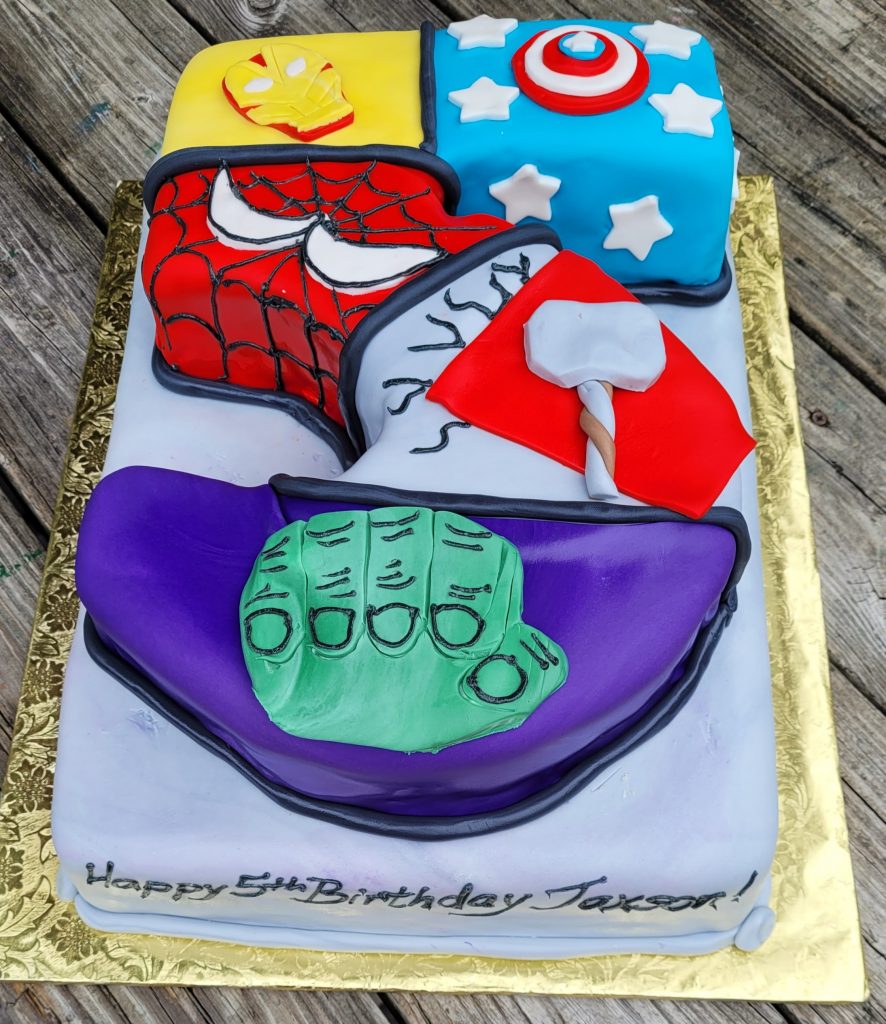 As for this weekend, some great and unique cakes were created as well. One thing I particularly noticed was the number of fondant-based cakes that were done this weekend, 3 actually. One of which (or two, really), was featuring the Bluey characters from the Disney Junior show, which Alex absolutely loves. I'm pretty sure he loved these cakes as much as I did! Another fondant-based cake was actually a three-tier (which is not seen too much, with fondant at least), featuring a farming theme. This cake's first layer showed a tire, and the third was based on a haybale, with a tractor on top! I just thought this cake was so cute. The final fondant cake was pretty unique as well. It was, in fact, one of those large number-sized cakes, but what made this great was that it featured different marvel characters, 5 in fact, on different parts of the 5. I don't know too much about the Marvel movies, but I do like the movies that I have watched, but this was pretty neat. These were all birthdays, so I hope you all had a wonderful birthday celebration!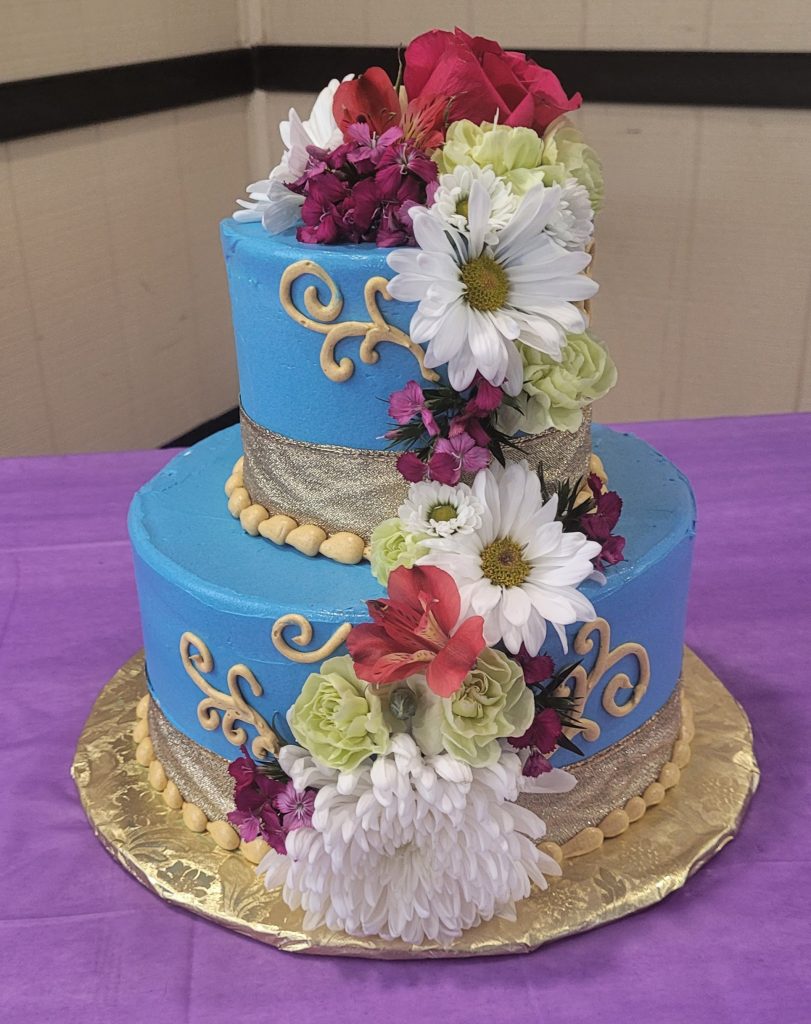 One wedding cake was done this weekend that I thought was completely different and unique. This wedding cake was definitely full of color, with its base color being a bright blue instead of a simple white. It then featured gold ribbon and designs, with very colorful flowers all over the cake. I hope you had a wonderful wedding celebration!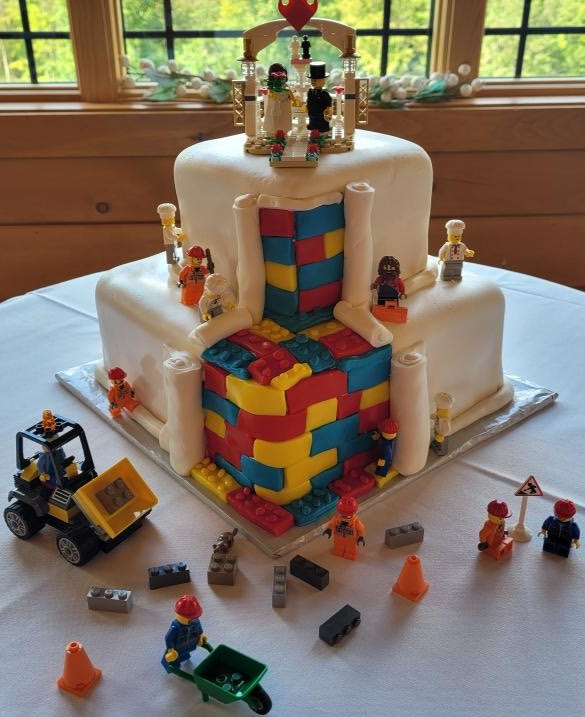 I think one cake though is one of my favorites of all time: a lego wedding cake! This cake is very unique, and was built, in a sense, perfectly! Lego bakers and builders are "creating" this little cake, which is seemingly built out of legos (or in this case, fondant). And then, on the top, there is a lego-built wedding cake topper, which even has its own wedding cake too! I hope you also had a wonderful wedding celebration!
Although there weren't as many cakes as usual, there were many intricate and detailed ones that helped finish out a wonderful summer of adventures in cakeland.