Hello, everyone! This weekend, as I was looking through our cakes we had done, I noticed a good amount of a type: Berries! Adding fruit to a cake is amazing. And, you have a bit more of some better foods than sugar added to this dessert. So, I've decided to focus this blog on berry cakes!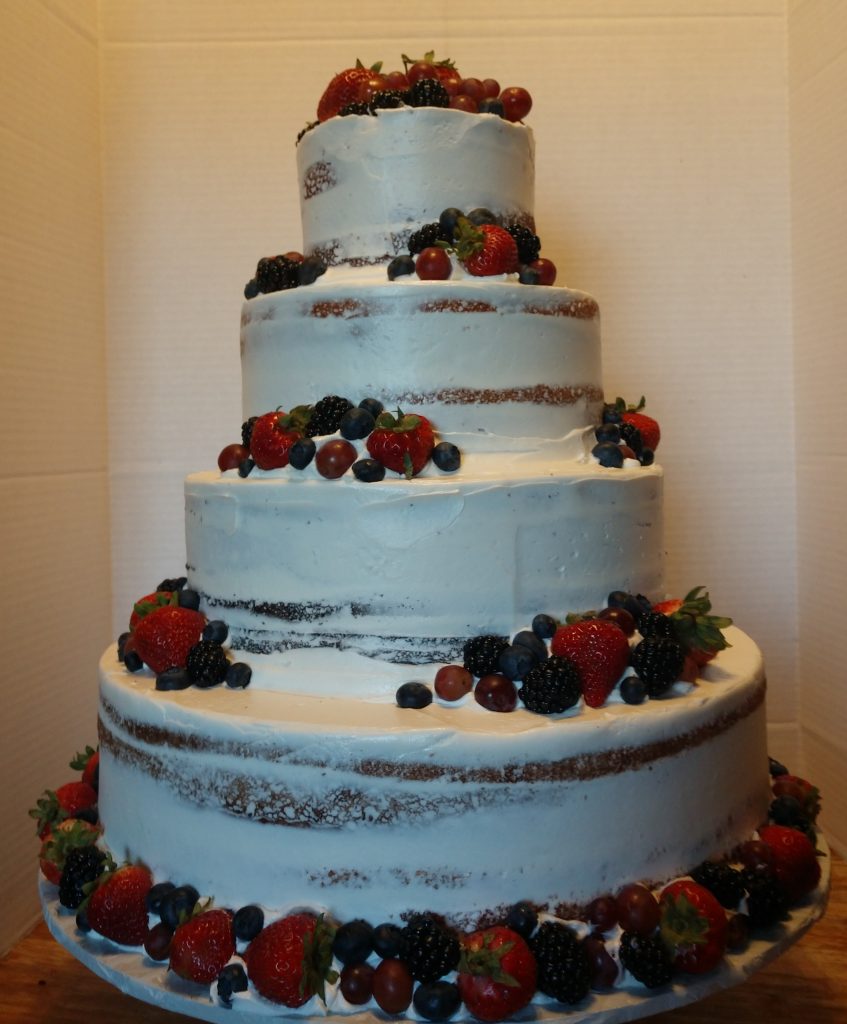 #1: 4-Tier Naked Cake
One thing I see a lot with the popular naked cake is berries, or flowers. This particular one was a staggering 4-tier, with a ton of berries around the edges. A 4-tier in general is cool, but this one, with the amount of berries on it, was impressive, and memorable.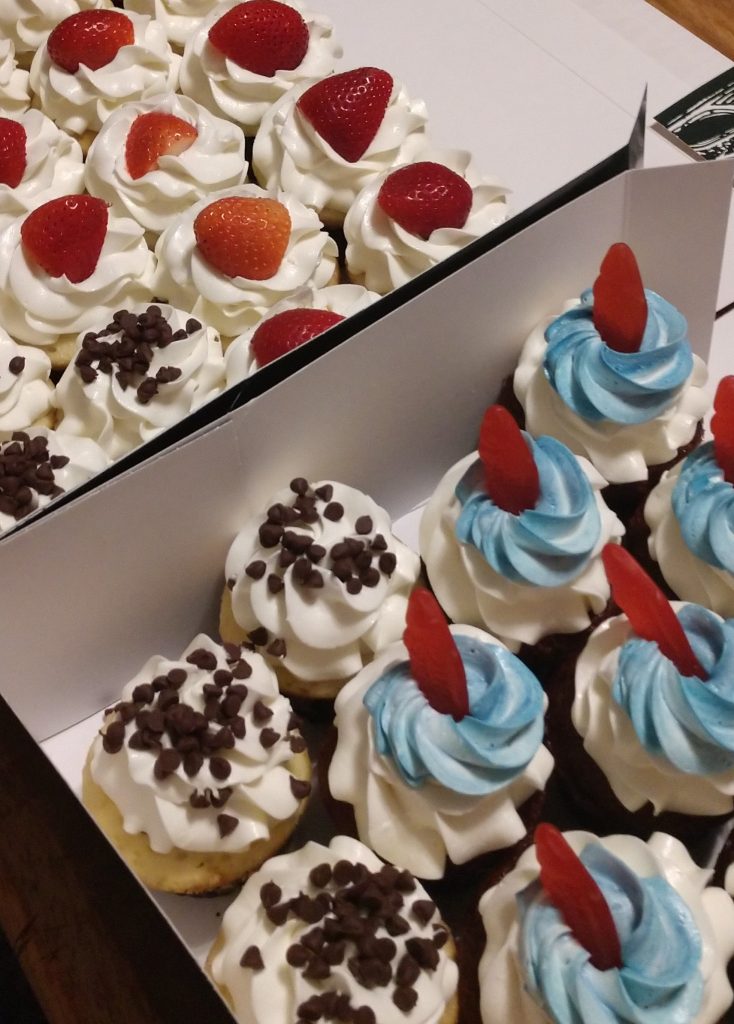 #2: Fruity Cupcakes
This is probably where I see the most fruit with cakes: Cupcakes. Fruit, in my opinion, adds a great taste and look to cupcakes. In these past few weeks, I saw cupcakes with Raspberries, and Strawberries on them. And if I had to choose one, I'd say Strawberries.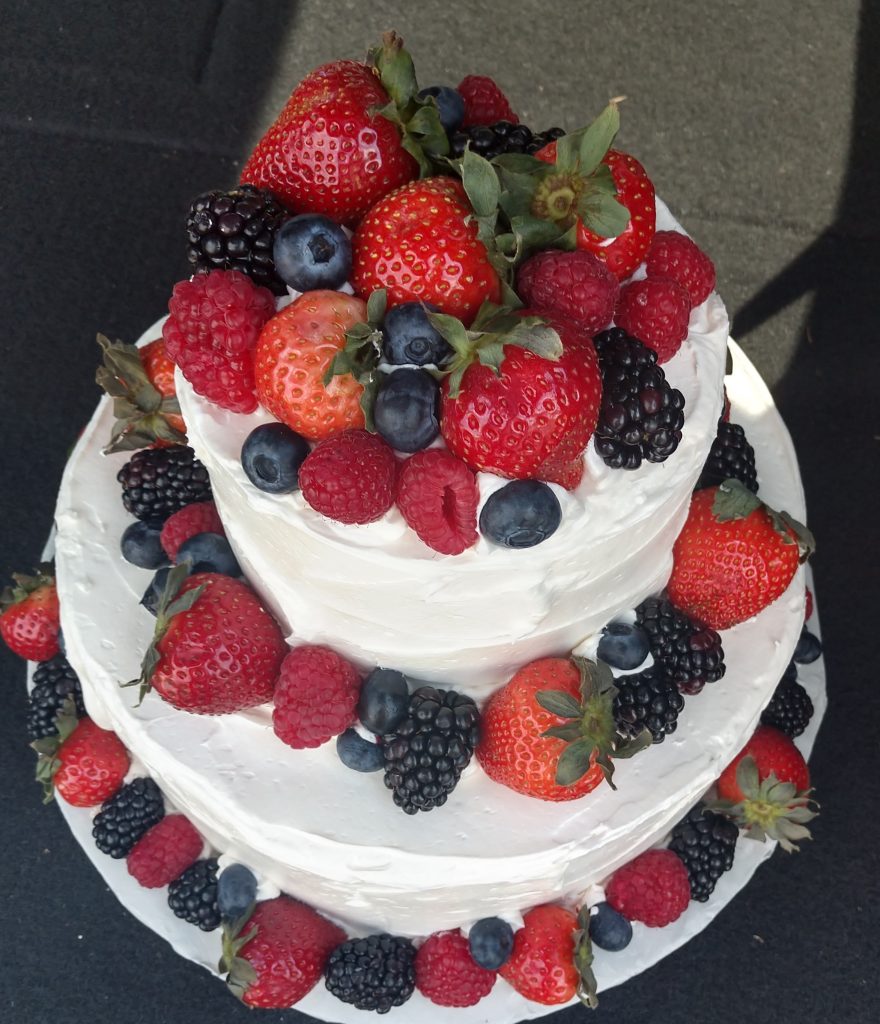 #3: Fruit Pile-up
This top was just a big, and delicious, pile to me. Which is amazing! This two-tier cake we just did was with simple buttercream icing, but covered with many berries, like blueberries, and blackberries! This was a neat cake indeed.
#4: Small, but Sure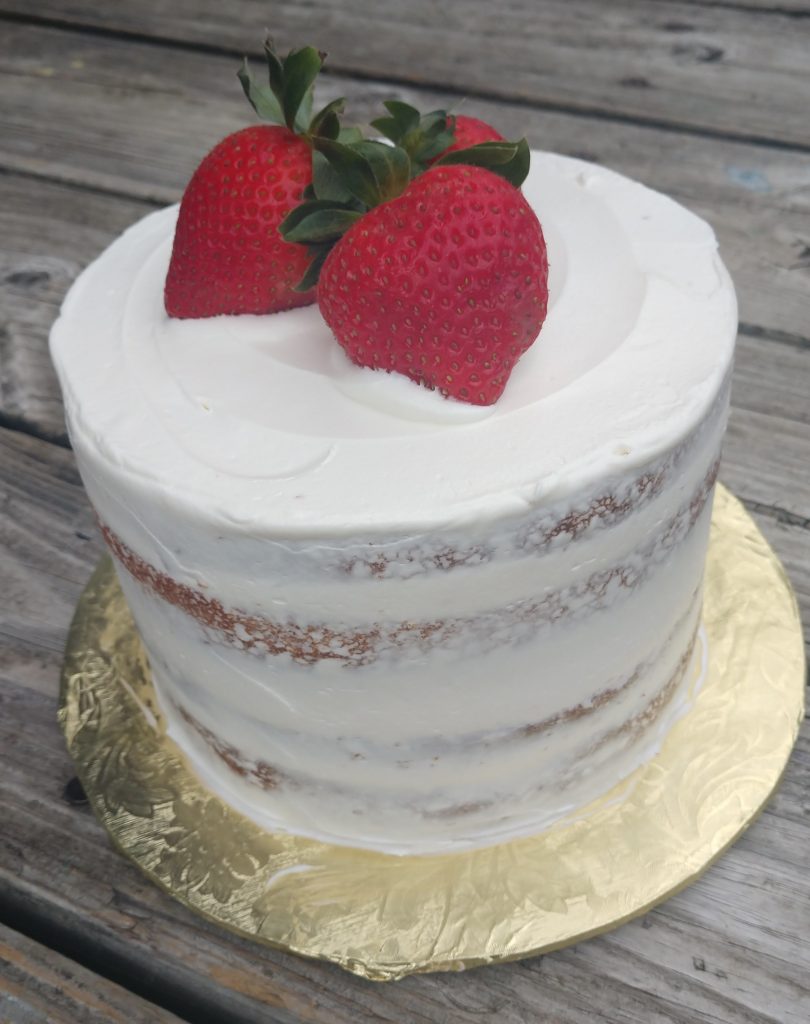 This small, sample-sized cake ends this post well. It's a small design, being a naked cake, and top with large, big strawberries on top. Beautiful!
That sums up these Adventures in Cakeland. I hope you enjoyed reading!