Hello, everyone! This week, there were some beautiful cakes that were all about the arts (but all cakes are pieces of art!). So, I hope you enjoy these few selections from this week!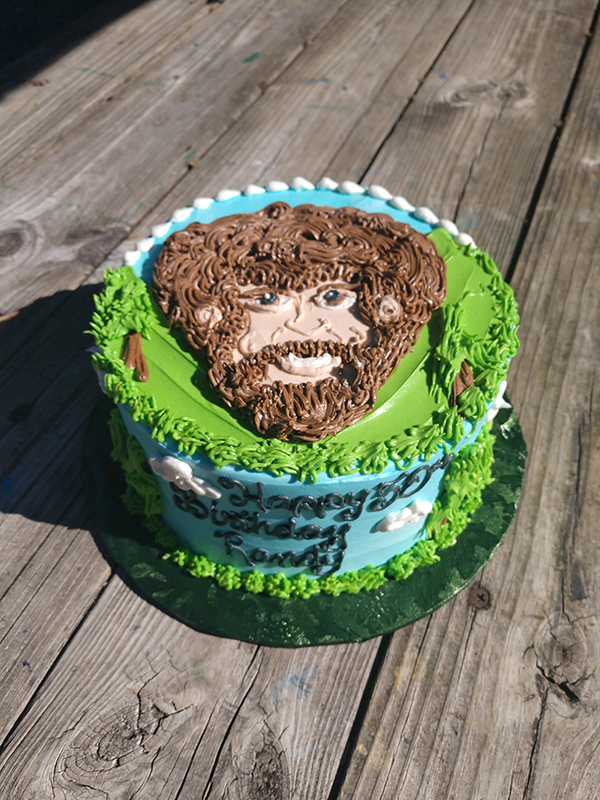 This cake was truly of an artist: Bob Ross. I mostly know who he is through the different jokes they make nowadays, but the paintings he has done on PBS are pretty cool. Earlier this week, my mom made a birthday cake with his face on it! I thought (and so did my mom) that this cake was pretty neat. I hope you had a great birthday!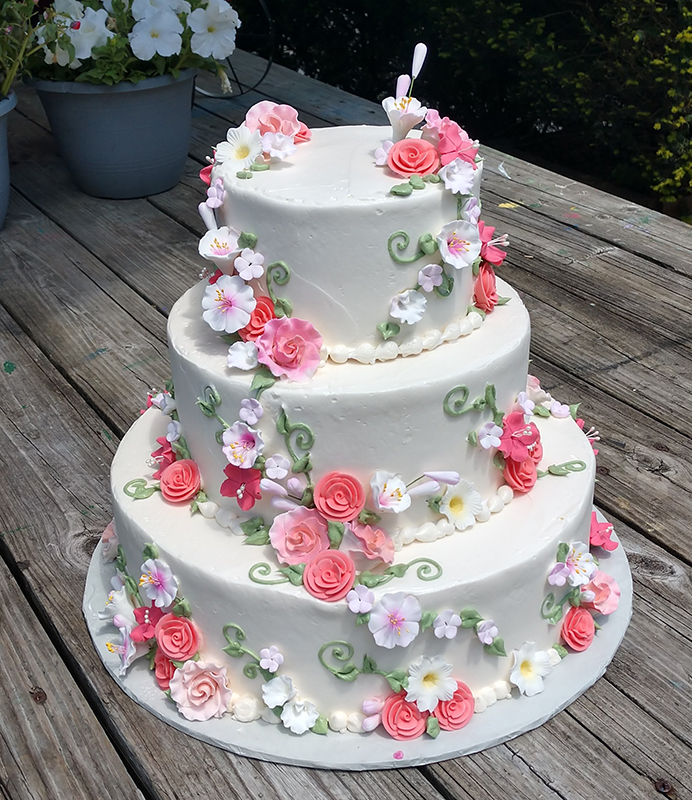 Another beautiful cake was also done this week. It was a pretty simple cake, with flowers and greens, but the way it was done made it different. Instead of just going around the cake-layer bases, these flowers were like vines, climbing the cake. I thought this was pretty cool, and the light color scheme was amazing. Another great thing that happened with this cake was it was probably the first delivery run I made with my family (or, my Dad, and two brothers). We didn't do anything too fun, but it was the first of the year, and since the pandemic seems to be improving, there will probably be more to come. I hope you enjoyed the cake!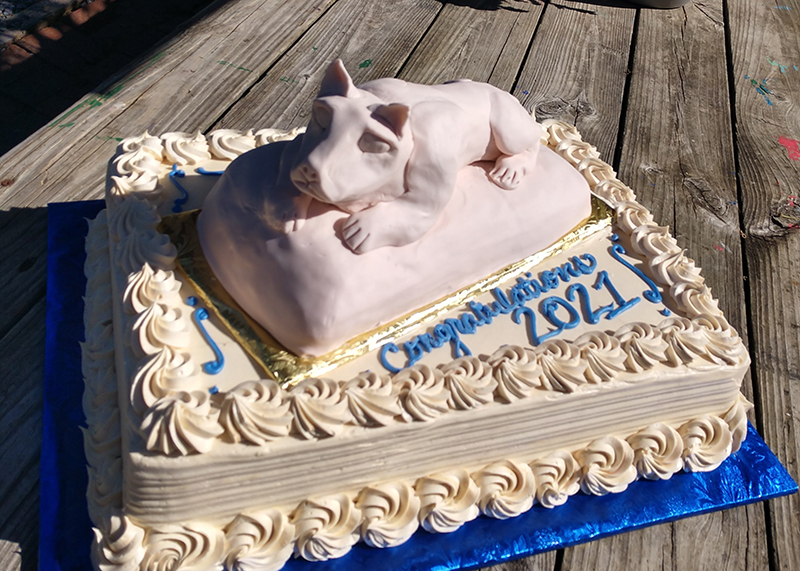 These next two cakes are so great, it's hard to choose which one was my favorite! So, I'll just go with the one that was made first to feature next. This cake was, at its base, a pretty simple graduation cake, icing writing saying "Congratulations 2021!". On the top though, is a whole other story. On the top, there was a model of the Nittany Lion Statue! Made out of Rice Krispie treats, I thought this was pretty awesome. I truly do not remember a cake that featured something like this for a graduation. It looked amazing! I hope you enjoyed the cake, and congratulations graduate!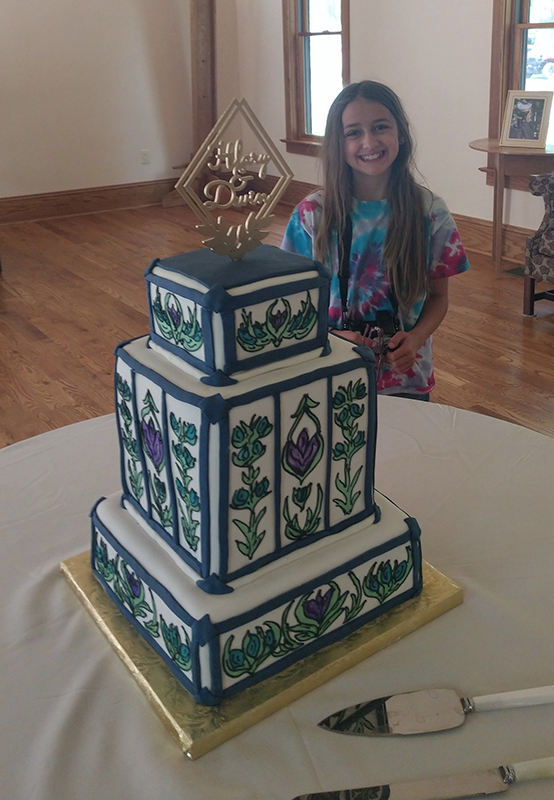 When I said that this cake was almost tied with the Nittany Lion statue, I wasn't kidding. This cake is of glass panes. Accented with blue fondant, this cake looks amazing. My mom used edible paint to create a glass-pane look for this wedding cake, which just looks great on its own. Then, I think the thing that topped it off was the pane detail outlines. I think this added more of a realistic touch to this cake. And overall, this cake was just plain pretty cool. I hope you had a great wedding!
Well, this weekend, there were some pretty cool, artsy cakes. I hope you enjoyed these adventures in Cakeland!