Hello, everyone! Once again, I haven't gotten to go on many trips like I do in the summer, but I do have some amazing cakes my mom did! This week, there wasn't just one, but TWO special cakes! They were just so amazing, I couldn't choose between them! Anyway… the first cake was an awesome Harry Potter cake!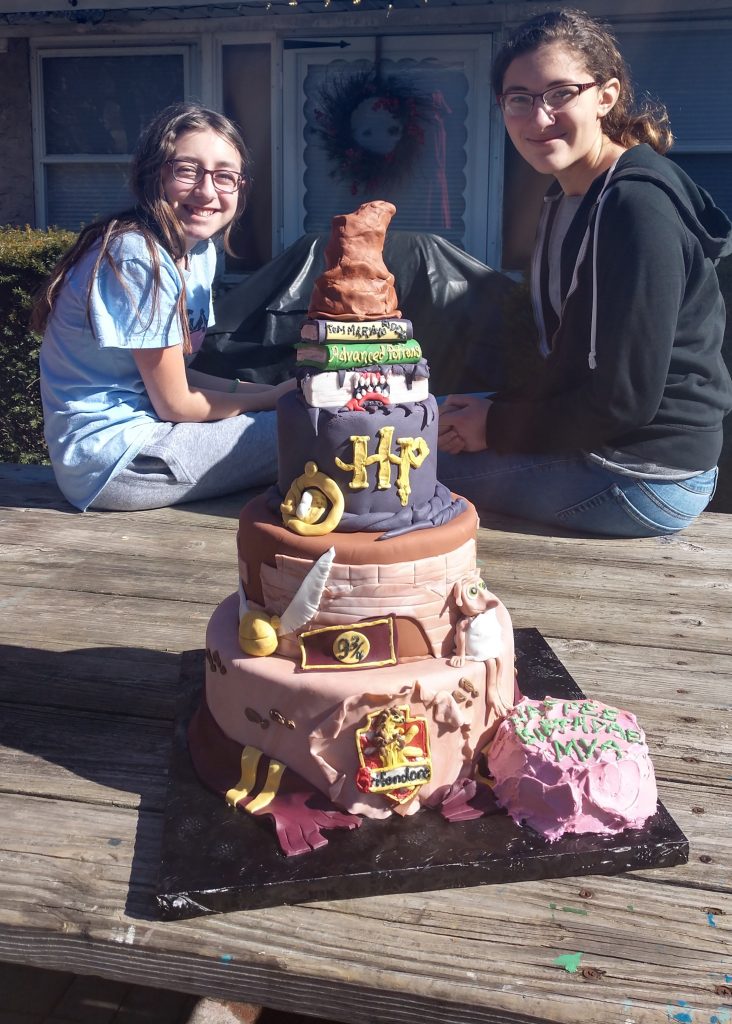 Now, I have seen maybe hundreds of Harry Potter cakes, so why is it special? Well, I don't know how to explain it, but this cake was just so cool! I don't read Harry Potter myself, but my friend, Maggie, does. She's basically the Harry Potter expert! It was a 3-tier cake with, of course, the sorting hat on top. Underneath the hat, there were some books, a quidditch ball, and just so much more! I loved all the little details that were put into it, and even a special little Hagrid cake written for the birthday person! This cake was, in plain words, amazing.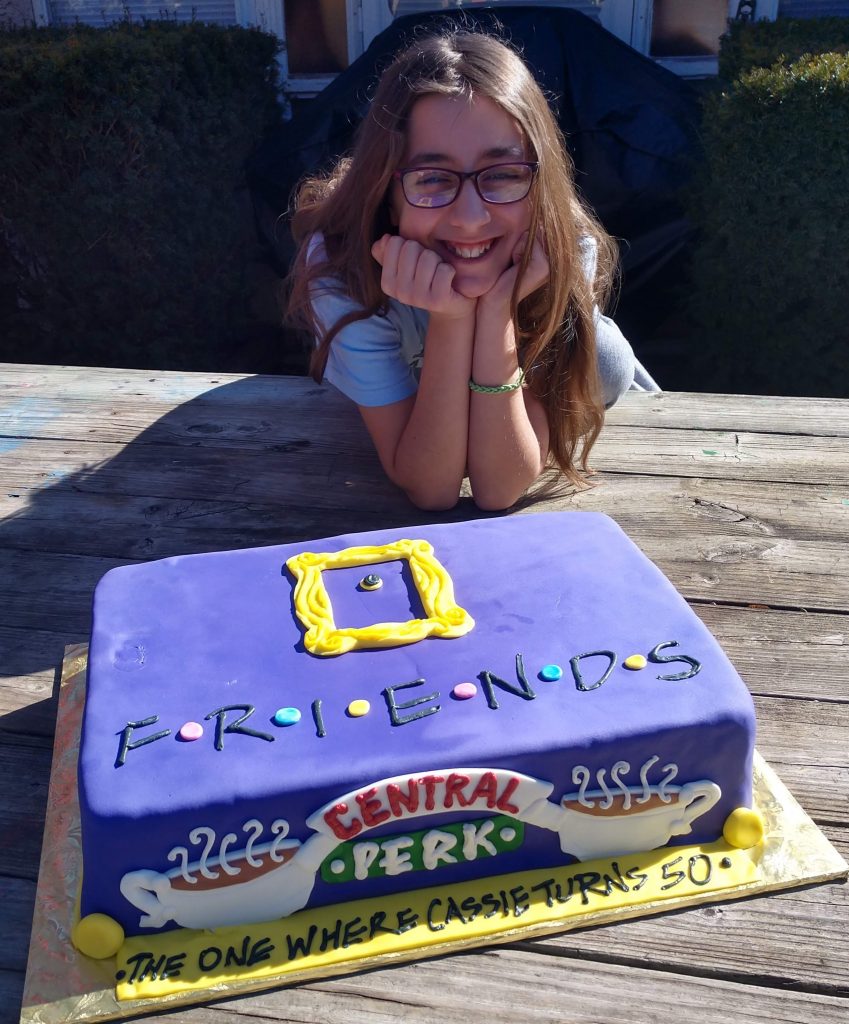 The second cake on the other hand, represented one show I love so much: Friends. Friends is (or at in my opinion) the best show ever. I won't get into details with that, though. The cake was completely purple, with a yellow frame in the middle. If you watched the show, it was Monica's door color with the frame. That is amazing! Underneath the frame, it had the Friends logo. Last, but not least, it had the Central Perk logo on the front side, with, on the bottom trim, it said "The one where Cassie turns 50". To me, that was awesome! Overall, this was a great time of adventures for my little cakeland.