Hello, everyone! This weekend, we had many cakes go out. But my favorites from this weekend were the 4th of July themes. So, in this entry, I'll show you guys the 2020 4th of July cakes. Even though there weren't that many, I think it's still cool to look at them for this patriotic weekend.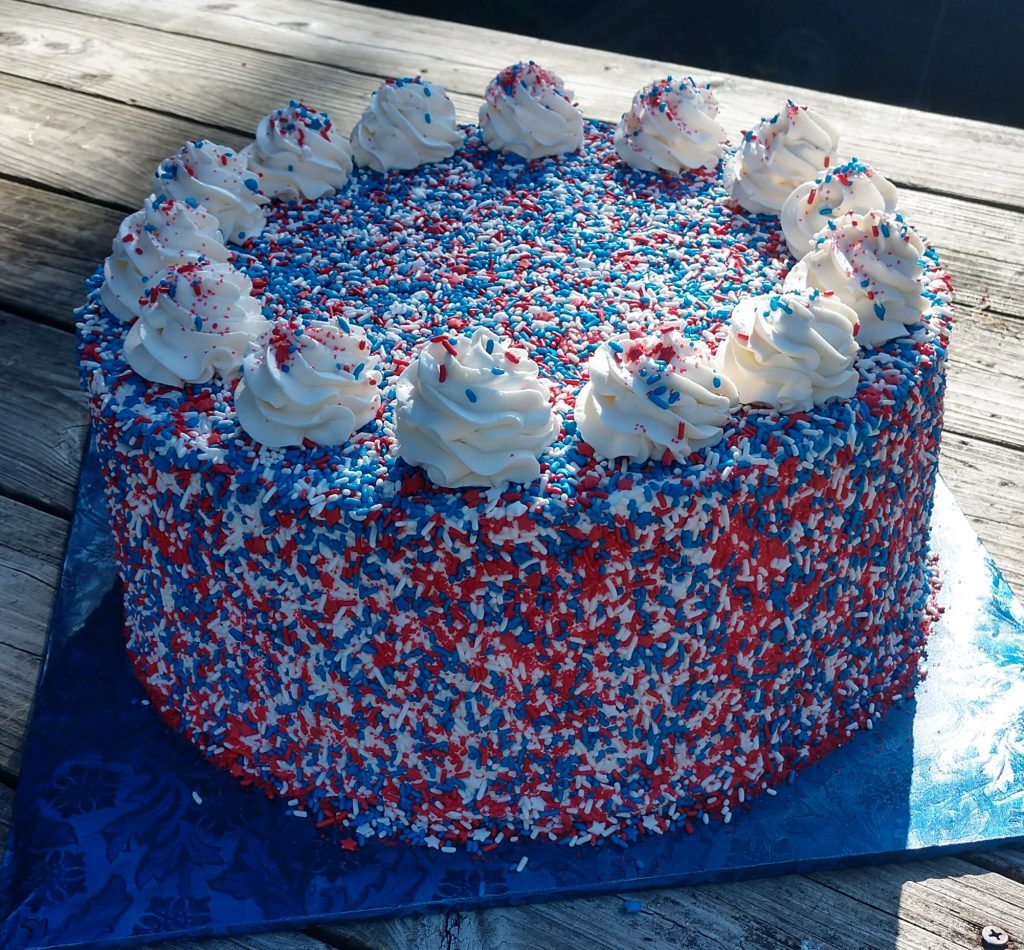 This cake was a beautiful 4th cake someone had got that was covered in red, white, and blue sprinkles, with ice blobs around the top. I don't see many cakes that have as many sprinkles as this cake did, so I thought that was pretty cool. It was also red,white and blue inside!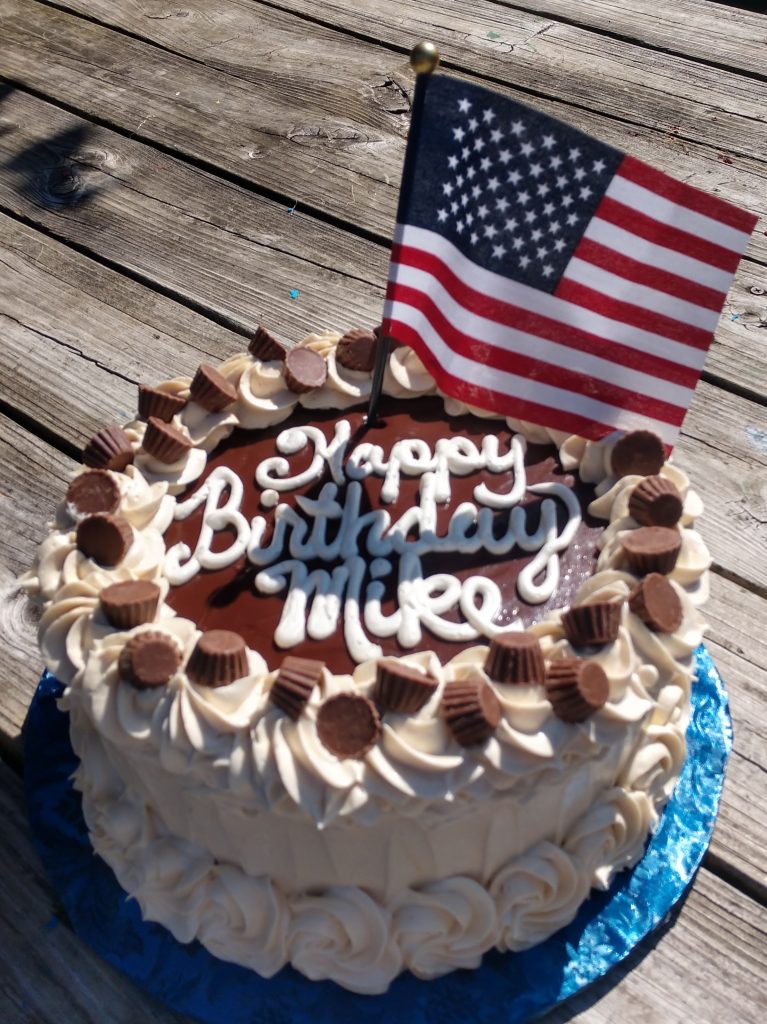 This cake wasn't at first a 4th cake. It was a simple and delicious cake, with peanut butter cups, and chocolate icing. But in the end, a USA flag was stuck at the top, making this cake cooler than what it already was.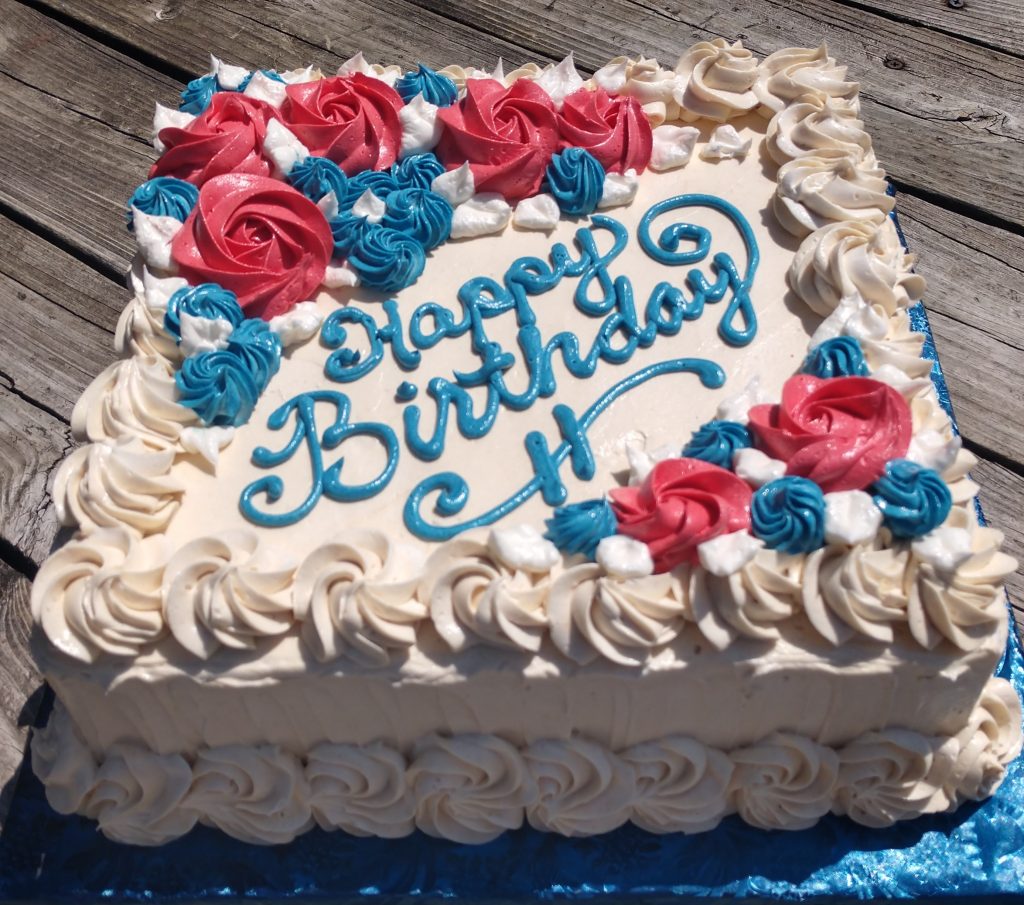 Last, but not least, this simple and beautiful birthday cake. With its fancy writing, the beautiful red, white, and blue flowers made it really stand out. This was a simple and fancy cake that I adored.
I hope you all enjoyed these wonderful Adventures in Cakeland this week! Thanks for reading!